Last Updated on June 22, 2022 by Laura Turner
Classes will be starting soon, but for many students, the COVID-19 pandemic may have resulted in a virtual component still remaining. Many medical schools are also adopting a hybrid (virtual and in-person) delivery of content. With all that Amazon Prime offers especially due to Amazon Prime Day 2021, now is the time to do some Amazon shopping to ensure you are set up for virtual school success. Here are a few items that will enhance your quality of life as classes start.
Student Doctor Network may receive a referral fee for purchases made using these links. Please consider supporting our nonprofit mission by using these links for purchases.
Adjustable Desk for Standing or Sitting
Sitting all day is bad for your health. However, spending all day standing gets tiring as well, so your best option is to be able to switch back and forth as you attend classes and study virtually. Here's an affordable adjustable desk that lets you switch from standing to sitting with the push of a button, depending on your mood. Additionally, I recommend a thick gel mat for standing on, which makes it easier to stand at your desk for long periods.
Quality Desk Chair
When you aren't standing, you'll want a quality desk chair. Your back and neck will thank you for having a chair that you can adjust to fit you perfectly, and if you have any pets, they may appreciate it as well.
Monitor Stand
If you are spending all day looking at computer screens, you want to set your monitor in the best position to avoid neck strain. This monitor stand holds your monitor securely but allows you to adjust the position easily to best suit your needs. I have this at home on my adjustable desk, and it handles moving from a sitting position to a standing position easily. It made the difference from having constant neck and shoulder pain to working in comfort.
Noise-Cancelling Headphones
With social distancing orders and working from home, you may have more family members or roommates around than usual. A pair of good noise-canceling headphones allow you to get your studying or work done even if your roommate is watching television in the room next door.
Blue Light Blocking Glasses
Staring at screens all day can strain the eyes. One of my co-workers swears by these inexpensive blue-light-blocking glasses to reduce eye strain and avoid headaches when spending all day in virtual school and staring at a screen.
"Art" Supplies
If you're a visual learner, organizing, color-coding, and even decorating your notes can help cement information in your memory. Stock up on colored highlighters, colored pens, sticky notes, and index cards for some colorful, memorable study sessions.
Dry Erase Board
Drawing out diagrams, processes, and other notes from memory on a whiteboard can help solidify them in your brain. For a larger option, this thread suggests getting a sheet of dry erase board from a hardware store. Make sure to have plenty of dry erase markers as well—according to students who swear by this method, you'll go through a lot.
Caffeination Options
Since heading out to Starbucks for your caffeine fix can quickly add up and throw off your food budget, you'll want to have the ability to make your favorite beverages at home. If you're a coffee drinker, make sure you have a quality coffee brewing set up. Whether it's a basic coffee maker, a Keurig, or a fancy espresso machine, choose one that will last—you don't want to wake up to a surprise broken coffee machine on test day! An electric kettle is also a good option. You can use it to make coffee in a French press or pour-over, brew tea, cook instant oatmeal, and more.
Instant Pot
While many restaurants are offering take-out options, it's healthier and cheaper to make your own meals. An Instant Pot or other automatic pressure cookers/slow cookers give you options to create meals in advance or at the last minute. My friends had raved about the Instant Pot, and I was a skeptic – until I got one of my own. Now, I use it multiple times a week and have gotten rid of my separate slow cooker and rice cooker appliances. Combine them with some quality meal prep containers, and you can have a homemade meal even on days when you have to watch hours of video lectures.
External Hard Drive (or Cloud Subscription)
Whether you sync to a local hard drive or upload your files to the cloud, make sure you regularly back up the contents of your devices. If anything ever happens to your primary computer, you will be glad you have all your notes saved and backed up somewhere else!
Ring Light
A ring light is a "nice to have" versus a "must-have" but definitely makes you look better during those video group chats or Zoom happy hours. Remember how most movie stars looked washed out during interviews at the beginning of the COVID-19 lockdowns, but now look so much better? Ring lights are the reason.
---
While these unique times are gradually becoming the new "normal" in some ways, hopefully some of the items on this list will get you set for virtual school success.
Updated on June 11, 2021. This article was updated for minor grammatical corrections and to refresh the content. Article adapted from "10 Items to Add To Your Back to School Shopping List".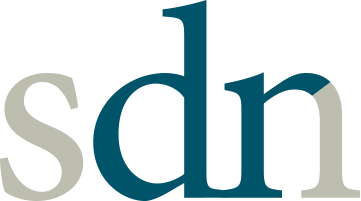 We've been on the Internet for over 20 years doing just one thing: providing career information for free or at cost. We do this because we believe that the health education process is too expensive and too competitive. There are a lot of people and organizations that have built their business making money on students that are desperate for any opportunity to become a doctor.
We believe that all students deserve the same access to high quality information. We believe that providing high quality career advice and information ensures that everyone, regardless of income or privilege, has a chance to achieve their dream of being a doctor.
SDN is published by CRG, a nonprofit educational organization.