Last Updated on August 29, 2022 by Laura Turner
With the sheer amount of free resources on the internet for pre-medical students, it can get overwhelming. While some are more obvious choices, there are others that require more research to find. We have done that research for you to help get you started. Here are ten free resources that should help to support you on your pre-medical journey.
Having a pre-health advisor can be beneficial on your pre-medical journey, as they are able to assist you from planning coursework to obtaining professional enhancement opportunities to completing and submitting your medical school application. For those who are struggling to find an advisor with who they can work well, the NAAHP can help you to locate one.
The Association of American Medical Colleges (AAMC) is the organization that all allopathic medical schools, aka MD programs, follow. Among the many excellent free resources that they offer, the Aspiring Docs fact sheets are a great starting point. Providing the basics of navigating a career in medicine, provides valuable advice to all pre-medical students, regardless of whether you apply exclusively to MD programs or not.
For those students who are interested in becoming physicians of osteopathic medicine (DO), then the American Association of Colleges of Osteopathic Medicine (AACOMAS) offers many free resources to help you get started, like this one. The Choose DO Explorer provides all of the convenient statistics for DO programs only in one place and can help you determine which programs you should apply to.
US News annually ranks medical schools on factors including the most diverse medical schools. Lists like this help to give you a basic overview of the school, tuition, and other relevant information. Keep in mind that this is just a starting point to researching schools, and we recommend doing further research on the schools that you are interested in, including exploring their individual school pages.
All of us have different life experiences, many of which affect our pre-medical journeys. Reading about others' experiences can be inspiring and enable you to better communicate your own. Especially when applying to medical school, these unique touches help you to stand out! If you are interested in becoming a blogger, email [email protected].
Planning coursework and extracurricular activities will not only help you prepare for a strong medical school application but also better prepare you for medical school. The Anatomy of an Applicant is useful in order to understand the 15 core competencies that medical schools deem important for medical school students. This resource helps you to access this information, and you might even be able to use one experience to fulfill many of these competencies.
Finances are an important part of medical school, consisting of financial aid, student debt load, repayment of loans, and money management. AAMC'S FIRST can help you get started and prepare yourself financially before you start medical school, as the pre-medical journey is a great place to begin preparing yourself for medical school finances.
Putting together the list of which medical schools to apply to can seem daunting. This Med Selectivity Index helps by providing valuable statistics like median GPA/MCAT and acceptance rates in an easy-to-access format. It also provides additional clarification on terms like OOS/IS. Hint, S stands for the state.
For those of you who are applying to medical schools which participate in the Texas Medical and Dental School Application Services (TMDSAS), then this handbook will help you to better understand not only the process of applying via TMDSAS but also how to optimize your application to increase your odds of success.
As many of you may already be aware, SDN's pre-medical forums offer not only valuable advice but also offer support from fellow peers and those who understand what you are going through.
As you navigate the pre-medical journey, these free resources should serve as a starting point to help set you up for success!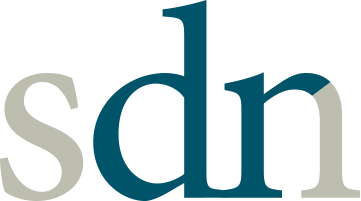 We've been on the Internet for over 20 years doing just one thing: providing health career information for free or at cost. We do this because we believe that the health education process is too expensive and too competitive. Many people and organizations have built their businesses making money on students who are desperate for any opportunity to become a doctor.
We believe that all students deserve the same access to high-quality information. We believe that providing high-quality career advice and information ensures that everyone, regardless of income or privilege, has a chance to achieve their dream of being a doctor.
SDN is published by the Health Professional Student Association, a nonprofit educational organization.