Last Updated on June 26, 2022 by Laura Turner
Once you embark on the journey to excel in the rehabilitation sciences, it is not only a rewarding path but also a challenging one. Fortunately, all you need to achieve success is to know where to start. We are here to help you not only achieve success but also thrive, starting with these resources. Then we have done the research to find ten free resources to serve as a guiding point along your journey to succeed in the rehabilitation sciences.
Audiology
Medscape provides quality and free clinical information, and they provide valuable content for all specialties, including for those in the rehabilitation sciences. Especially with interprofessional teamwork being a critical part of healthcare, having shared resources is a tool to do so.
The American Association of Audiology (AAA) offers many free resources for all audiologists and audiologists-to-be, ranging from the Student Academy of Audiology to guidance post-graduation regarding licensing, practicing, and continuing education.
This free resource enables you to easily access clinical articles, current events, and the latest worldwide developments in audiology. Being informed will enable you to become a better audiologist, and resources like this only help to achieve this goal.
Occupational Therapy
The American Occupational Therapy Association (AOTA) offers many free resources for everyone considering the profession of occupational therapy to those who are established in the field. They are here to help you and offer everything from articles/conference information to licensing requirements to opportunities like the Professional Certificate Program.
Courtesy of News-Medical, this specific subset of the website is dedicated to easily accessing and keeping yourself informed, including clinical articles, the latest research, and the relevant current events. Especially on a busy schedule, information and knowledge is key and will enable you to become a better occupational therapist.
Courtesy of the Ohio State University Wexner Medical Center, this is your go-to free resource in order to not only better treat and educate your patients, but also to refresh yourself on relevant techniques. You will find not only exercise handouts, but also topic page solely dedicated to free Occupational Therapy resources.
Speech Pathology
The American Speech-Language-Hearing Association (ASHA) serves to guide you with free resources for all speech pathologists, regardless of whether you are a student or an experienced practitioner. One of the particular resources that they provide is the career portal, including virtual career fairs and other valuable information.
As a subset of the newsletter The Conversation, this is a free resource that will enable you to not only easily access the latest developments in speech pathology, but also innovative research and clinical research. Like the name implies, having conversations and discussions is important to not only advance our knowledge but to also enhance collaboration amongst speech pathologists and other healthcare professionals.
First Bite: A Speech Therapy Podcast is a free and engaging podcast that provides expert insight and advice about pediatric speech pathology. Hosted by speech-language pathologist, Michelle Dawson, MS, CCC-SLP, CLC, she not only interviews other experts in the field, but also contributes her own valuable insights. For when you are on the go and need a break from studying, this is worth tuning into to.
Another great source of support is SDN's rehabilitation science forums. Divided into subforums of audiology, occupational therapy, and speech pathology, this is the right place for you to not only ask questions, but to get the support that you need. Initially, fellow peers and experts will utilize their experiences and are always there to help, but on your journey in rehabilitation sciences, you can then aspire to help others.
Your rehabilitation sciences journey will not only be rewarding but also surprising in many ways. However, these resources are not a surprise and have been cultivated to guide you to success. Good luck on your journey to master the arts of rehabilitation sciences!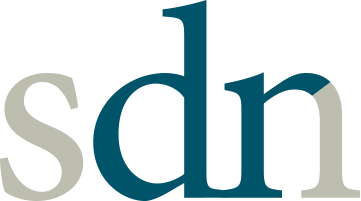 We've been on the Internet for over 20 years doing just one thing: providing career information for free or at cost. We do this because we believe that the health education process is too expensive and too competitive. There are a lot of people and organizations that have built their business making money on students that are desperate for any opportunity to become a doctor.
We believe that all students deserve the same access to high quality information. We believe that providing high quality career advice and information ensures that everyone, regardless of income or privilege, has a chance to achieve their dream of being a doctor.
SDN is published by CRG, a nonprofit educational organization.