Last Updated on June 22, 2022 by Laura Turner
What does the life of a physical therapist entail? Dr. Caleb Mellinger, who is a Doctor of Physical Therapy (DPT), has graciously given us insight into his life and experiences as a DPT.
When did you first decide to pursue a DPT? Why?
Halfway through college while at the University of Georgia. I was studying Athletic Training at the time, but I knew I wanted to pursue post-graduate education to further my skills and have a healthy work/family balance.
How/why did you choose the DPT program you attended?
I chose Augusta University (formerly Medical College of Georgia) because of its location and cost.
What surprised you the most about your DPT studies?
I was able to balance DPT studies with being a new husband and working 2 part-time jobs to help provide.
Why did you decide to specialize in?
Orthopedics / Sports Medicine.
If you had to do it all over again, would you still specialize in orthopedics? Why or why not?
I would still specialize in orthopedics and sports medicine because I love the outpatient setting, I enjoy building relationships with patients, I love sports and I care about maximizing function and taking personal ownership of your own health.
Has being a physical therapist met your expectations? Please explain.
I think so – as I mentioned above, I wanted work/family balance in my career. As a physical therapist, I have this wonderful opportunity to love and serve other people. I can assist in changing pain, function, and livelihood with encouragement and support. That's one of the reasons I chose this field. The family side is the other reason and I love that at 5 pm I can go home and be a husband and a dad. I can be involved in other activities and I can work hard for 40-50 hours a week and still be present in the evenings and weekends.
What do you like most about being a physical therapist?
Caring for other people. It never gets old.
What do you like least about being a physical therapist?
Hate to say it but documentation and dealing with the ever-changing insurance problems/health care world can be taxing.
Describe a typical day at work—walk me through a day in your shoes.
I spend the majority of my time in direct patient care. Thus my day is caring for a wide array of patient personalities, backgrounds, and diagnoses. A typical includes people from 13-90 years old from athletic injuries to post-operative recoveries to aches and pains and everywhere in between. I dry needle probably 10% of my caseload and see 14-15 patients per day on average in a normal month. I also spend time mentoring our orthopedic residents and find much joy in that.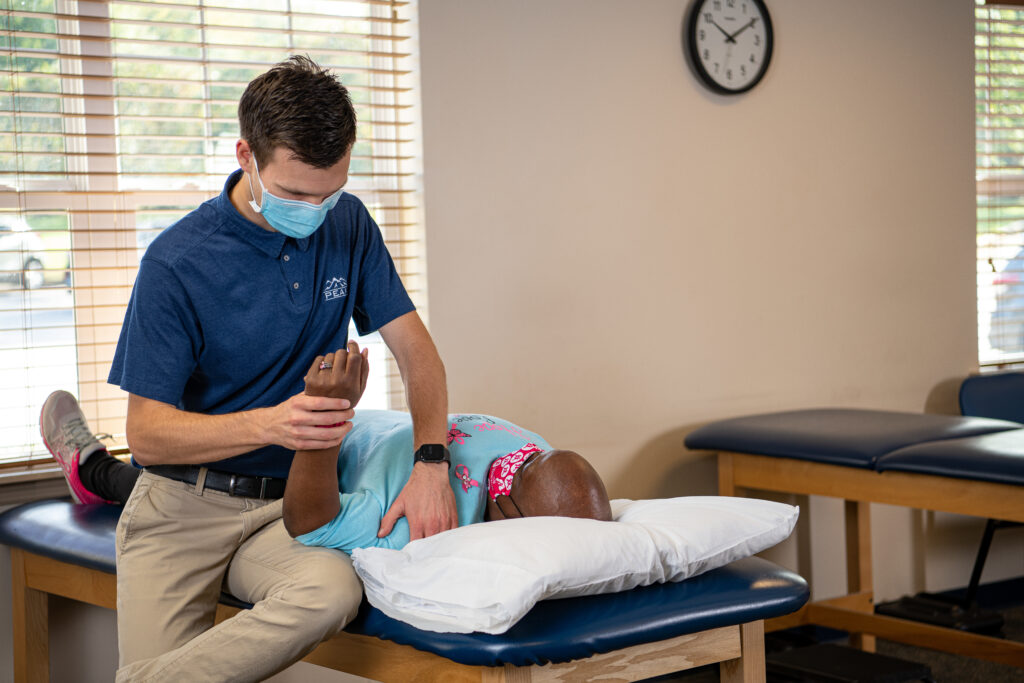 On average, how many hours a week do you work? How many hours of sleep do you get per night? How many weeks of vacation do you take annually?
40-45. 7 hours of sleep. 4 weeks of vacation. I believe it is very important to have at least one full week off of work each year – hopefully, I get to do it 2 or 3 times but at least one complete week away is a must!
If you have family, do you feel you have enough time to spend with them? Why or why not?
I do, and I am grateful for that.
How do you balance work and your life outside of work?
Work hard and stay on top of documentation at work so that when I leave, I do not bring a lot home.
Do you feel you are adequately compensated in your field? Please explain.
Yes and no. I did not get into this field to bring in a lot of money at the same time I have a clinical doctorate and take great pride and efforts to care for my patients well. I feel strongly about having a solid approach to medicine where I feel like the average patient with orthopedic dysfunctions is better served to see me than a PCP or orthopedic surgeon. If they need pharmaceutical intervention or surgery I know where to send them. In that vein, I do think PTs in the outpatient world can be underpaid. Outpatient PTs tend to make the least of any PT because it's the most wanted job.
If you took out educational loans, is/was paying them back a strain? Please explain.
A major blessing in my life is I did not have to do this. I will advise though that depending on discipline and practice location the average PT likely makes between $60-100k/year, so paying off major loans can be difficult without assistance.
In your position now, knowing what you do, what would you say to yourself back when you started your career?
I am so glad you invested in mentorship and a residency program because that continues to yield fruit 7 years later.
What information/advice do you wish you had known prior to beginning professional school?
Have diverse clinical experiences. Grades are not everything anymore. I wanted to attend a high-level residency program in orthopedics, and if you have not done a rotation at that school or clinic, you need to be very set apart, and where I fell short was my diversity in clinical experiences.
From your perspective, what is the biggest problem in healthcare today? Please explain.
Continuity of care and the interdisciplinary approach. Many healthcare practitioners want their piece of the pie and their opinion to be known and seen. This often comes at the expense of the patient. In addition to that, the ever-reducing reimbursement rates from Medicare and insurance companies make this even more challenging.
Where do you see your specialty in five years?
Doing fine but more and more practitioners will be moving towards cash pay options only.
What types of outreach/volunteer work do you do, if any?
Specific to PT, I do health care screens with my local church, physicals, and athlete screens in the high schools, and running analysis for our growing marathon crowd.
What's your final piece of advice for students interested in pursuing a career with a DPT?
There is much joy and fulfillment in loving and serving others. Many careers offer this but as a DPT I get excited about going to work because hurting, needing people are coming to me for help and answers and I can take the whole person to include spiritual, social, emotional, biomedical, and psychological (to name a few) and work with them over time to improve their day to day lives in all areas.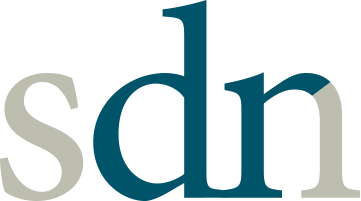 We've been on the Internet for over 20 years doing just one thing: providing health career information for free or at cost. We do this because we believe that the health education process is too expensive and too competitive. Many people and organizations have built their businesses making money on students who are desperate for any opportunity to become a doctor.
We believe that all students deserve the same access to high-quality information. We believe that providing high-quality career advice and information ensures that everyone, regardless of income or privilege, has a chance to achieve their dream of being a doctor.
SDN is published by the Health Professional Student Association, a nonprofit educational organization.