Last Updated on June 22, 2022 by Laura Turner
Have you ever wondered why the doctor is late? Have you been uncertain how to explain it to young children when in a waiting room? You are in luck then, as Sarah Smith, DO, has the right tool for you. Her book, The Doctor Will Be Late, is what you need to explain to young children why the doctor is late. (Note, this book review contains spoilers.)
Beautifully illustrated, by Giao Williams, with a wide variety of characters, this charming story follows Lucy Elizabeth Brown as she tries to understand why her doctor, known as Lucy's doctor in the book, is often running late. Lucy's doctor is a wonderful and caring person, but Lucy and her siblings are unsure why they have to spend so much time in the waiting room. After trying to figure out and coming up with creative answers like the doctor "probably has a secret underground lair," Lucy decides to just ask the doctor, "Doc, why is there such a long wait? How can you do it this way?" The rest of the book focuses on the doctor's thoughtful explanation of how she is dedicated to helping people, and that different people need help in different ways and at different times. Sometimes it takes time for her to help, so much so that she is late for other patients. While "being a doctor is hard," "she did her best." Lucy and the entire town gain a better understanding of the doctor and are more patient and empathetic of the long wait.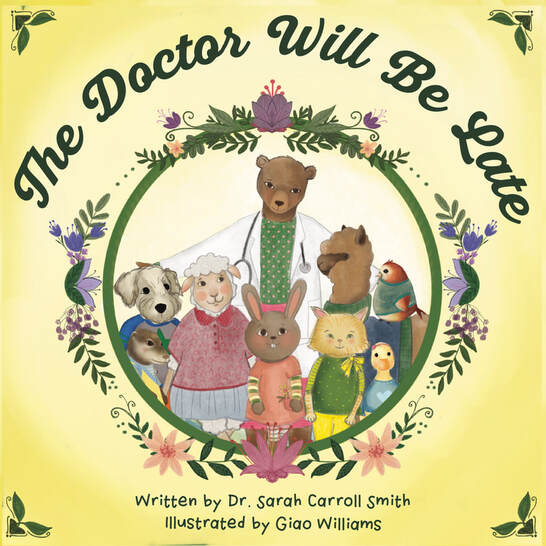 This is a sweet yet easy to understand book for children, and it will help them to be more understanding of their doctors and to complain less about why they are in the waiting room for so long. As for adults, this book turns an average waiting room experience into a transformative and educational journey, not to mention a bonding experience. The core message of patience, empathy, and thinking of others who are being helped by the doctor while you are waiting to be helped is one that is not only universal and applicable to everyone but also is one that may be easy to overlook as we get caught up in our daily routines, stressors, and trials.
Another takeaway message is that being in healthcare is challenging in many ways, and those challenges often have negative results. However, we may benefit from going back to the basics and reminding ourselves of this drive and passion to help others, like Lucy's doctor said, "she loved her patients so much, and she tried not to worry about the rest." Thus, we highly recommend Dr. Smith's The Doctor Will Be Late as it benefits all, both adults and children alike, and reminds us of the importance of empathy and patience in our lives.
This is not a sponsored post, and if you are interested in purchasing a paperback copy of this book, you can do so independently for $11.95.