Last Updated on June 22, 2022 by Laura Turner
Following our book review of The Doctor Will Be Late, we would like to introduce you to the family medicine physician and author behind it: Dr. Sarah Smith. She graciously agreed to be interviewed to give you insight into her journey.
When did you first decide to become a physician? An osteopathic physician? Why?
I have wanted to be a physician since around age thirteen. I volunteered in the hospital that my mom was working in. (She was not a physician. She was in advertising and communications.) A great deal of the physicians in my hometown in Ohio were Osteopathic physicians, including my pediatrician. This shaped my desire to go to Osteopathic medical school.
How/why did you choose the medical school you attended?
I chose Ohio University because it was a well-regarded school in my home state. It was also cost-effective.
What surprised you the most about your medical studies?
In my first year, my biggest surprise was that we took Anatomy the entire year. This included dissection of a cadaver during both semesters. I think this is the reason that I still feel that Anatomy is one of my strongest subjects.
Why did you decide to specialize in family medicine?
I picked Family Medicine because I like a lot of different specialties, and Family Medicine gave me a good mix of these.
If you had to do it all over again, would you still specialize in family medicine? Why or why not?
I think I would because I really enjoy the variety of medicine that Family Medicine combines.
Has being a family medicine physician met your expectations? Please explain.
I would say definitely! I have many great memories of the patients I have met and had the pleasure to care for over the years.
What do you like most about being an osteopathic physician?
I always have enjoyed the holistic approach to medicine.
What do you like least about being an osteopathic physician?
I am not sure!
Describe a typical day at work—walk me through a day in your shoes.
I am at work by 8 AM, and I check my schedule. I have a "huddle" with my medical assistant and our Clinic Administrator at 8:15. I start seeing patients at 8:30. Usually, I have a mix of different types of visits. Well-visits, sick visits, and new patients. I see a lot of Geriatric patients in my current practice. We have lunch from 12-1 PM, and I typically use this time to return patient phone calls and finish my charts from the morning. I am done seeing patients at 5 PM. I usually spend extra time wrapping up charts and checking results.
On average, how many hours a week do you work? How many hours of sleep do you get per night? How many weeks of vacation do you take annually?
I am currently working part-time, about 20 hours per week. I cut back about a year ago to spend more time with my kids. I sleep about 8 hours per night. I usually take 2 weeks of vacation. (typically, one in summer and one at New Year's.)
If you have family, do you feel you have enough time to spend with them? Why or why not?
Yes, I have adjusted my work schedule to balance family time. I have two kids, and it is very important to me to spend time with them. I wouldn't want to look back and think that I missed them growing up.
How do you balance work and your life outside of work?
Working part-time is the way I have found to balance life. I realize that sometimes this isn't possible. I also think it is important to have boundaries for work time and family time.
Do you feel you are adequately compensated in your field? Please explain.
Typically, physicians do not go into Family Medicine if they want the highest salaries! Family Medicine physicians and Pediatricians make less than their peers in other specialties. That being said, my income is comfortable, and I enjoy what I do.
In your position now, knowing what you do, what would you say to yourself back when you started your medical career?
I may tell myself to take a business class and consider starting my own practice.
What information/advice do you wish you had known prior to beginning medical school?
I wish I had known how important it is to keep balance to avoid burnout. I feel like I have done fairly well with this, but I have seen what a problem it can be for several physicians I have worked with.
From your perspective, what is the biggest problem in healthcare today? Please explain.
It is hard for me to quantify what the "biggest" one is, but I can think of my top three. First, I think the escalating cost of healthcare is worrisome. Second, I think that it is important for all people to have access to healthcare which still sadly is not the case. Third, I also think it is worrisome that many physicians are leaving medicine due to burnout.
Where do you see family medicine in five years?
I wish I had a crystal ball to look into to answer this! I hope more medical students go into Family Medicine. I worry there may be a shortage of doctors in the future.
What inspired you to become an author?
I have loved writing since I was a child. I write poems and short stories in my "in-between" time. I think that writing helps me process things.
How do you feel that your career as a medical physician has affected your writing? Abilities as an author?
Being a physician has given me so much to write about. I have met so many interesting patients who have shared their life stories with me.
What's your final piece of advice for students interested in pursuing a career in medicine/family medicine/osteopathic medicine?
I would tell students to pick a career in medicine that they love and that they will enjoy working hard to master, but I would also say to hold onto their other interests and hobbies as well. It is important not to forget who you are! Self-care, sleep, and exercise are also so important.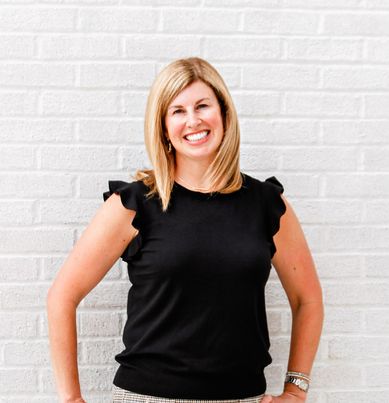 More about the author: "Dr. Sarah Smith grew up in Northern Ohio. From a young age, she enjoyed creative writing. She attended college at the University of Notre Dame and medical school at Ohio University. She is a Family Physician in Tampa, Florida. She tries to take good care of her patients and still stay on time as much as she can at work. She enjoys spending time with her family in her spare time."