Last Updated on November 24, 2022 by Laura Turner
Most rural Americans face significant challenges accessing healthcare. There are major shortages of physicians, dentists, psychologists, and other health professionals in rural locations across the United States. As hospital systems recruit providers to work in rural communities, some pre-health students develop an interest in working in these underserved areas but may not know how to frame their application to highlight their interest in rural health.
What draws applicants towards rural health? Often, applicants born and raised in rural areas express a strong desire to return home to address the challenges they experienced growing up in health professional shortage areas (HPSAs). Other applicants are attracted to the lower living costs and professional saturation in rural HPSAs. Furthermore, financial incentives exist with loan repayment programs and national scholarship programs available for those who wish to commit a significant amount of time to serve in rural areas.
In this article, I provide advice to address what admissions committees look for in applicants to show they have a sincere motivation towards rural health and how you can explain why rural healthcare is your calling.
The Problem: Why We Need Rural Health Providers
Sincere applicants must be aware of the public health urgency that rural providers are charged to address. Over the past ten years, rural America has become more racially/ethnically diverse. Rural residents have higher rates of death and morbidity due to cardiovascular illness, cancer, serious unintentional injuries, chronic lung disease, and mental health challenges. Most designated dental shortage areas are found in rural counties, but Medicaid reimbursement is insufficient to support a practice. Many affected by drug addiction and pain management cannot find help as local pharmacies and nearby hospitals have been closing.
With 20% of America's population living in rural areas, allied health clinical doctorates or other midlevel providers are being recruited to fill the need. Telehealth only partially addresses the challenges of getting help, and many medical schools are developing further student and graduate rural opportunities since the COVID-19 pandemic. Finally, most EMS services in rural areas are not considered essential, like fire or police, so many are funded as non-profits or public associations that rely on grant or community funding and are supported by a handful of trained volunteers.
Crafting an Application Focused on Rural Health
If you are drawn to the idea of serving in a rural community, how can you express that in your application to medical, dental, or other health professional schools?
1. Find Your Story About Rural Health
Your application should illustrate your leadership and advocacy for rural health to show that it is a primary driver for pursuing a health professional career. While many applicants may not have rural roots, a combination of observation, personal experience, and public health knowledge can combine to show your fit as a rural provider.
For any applicant, becoming an advocate means understanding important facts. The National Organization of State Offices of Rural Health advocates for community health systems and encourages workforce recruitment and retention with a great information guide. The Rural Health Information Hub also contains tools and an aggregated news feed.
Medical, veterinary, or other health professions programs located in predominantly rural areas organize opportunities for rural high school or community college students; some programs may be run through an Area Health Education Center hosted by a university or state public health organization. High school students may even consider picking an undergraduate program that offers opportunities for more rural outreach.
Prospective college and health professional applicants should consider domestic "alternative spring break" opportunities with United Way or Habitat for Humanity as a way to get more rural experiences and meet community members in need. Individuals living in rural counties who are trained as an EMT or a paramedic can volunteer or be employed at a community-supported service or a private ambulance service.
Some health professions programs may arrange service trips to rural underserved areas for their own students as well as a limited number of additional volunteers. Remote Area Medical solicits volunteers (including health professional students) for weekend clinics scheduled throughout the country. Many rural school districts also collaborate with Americorps and their state boards of education to support those who commit at least a year to teaching. 
Additionally, you can be better informed about challenges in rural schools by connecting with the National Rural Education Association and the Rural Education Research Network.
2. For Rural Students, Build Your Educational and Personal Toolkit
The journey to becoming a health professional for those from rural upbringings is often less direct compared to "traditional" applicants. Infrastructure is less common in rural areas, so many students may not have access to high-speed internet, transportation, or college-preparatory education. Some aspiring rural prehealth students take advantage of college-preparatory coursework and dual enrollment community college or extension courses to develop their plans for a future career.
Once at a university, rural students should seek resources to ensure their preparation for challenging university-level math or science courses. Many universities have administrative offices that support rural and disadvantaged students, and student organizations like 4-H exist on college and high school campuses. Other affinity groups may include faith-based organizations with whom students can gain leadership experience. While many rural students may not have felt like they personally were held back or disadvantaged, their peers and their families may not have been so fortunate, so it is important to reach out to rural families in need with community service activities.
While opportunities for clinical experience exist on campus, those with an interest in rural health will find additional options closer to those communities. For example, here is a spring 2022 webinar from the prehealth advising office promoting multiple rural health prehealth organizations at the University of Arizona. Some medical schools offer specific opportunities for rural prehealth students, such as Michigan State University and the University of Alabama.
3. Become Competitive for Scholarships
Multiple programs support further training in rural health, including scholarship programs, pipeline programs for Alabama high school and current University of Colorado medical students, AHEC programs in Southern Utah and Ohio, the WWAMI TRUST program, and formal specialized tracks at Wayne State College and the University of Arizona. Veterinary prehealth students have always sought opportunities with large farm animals to make their applications more competitive, so networking with veterinary schools and local practitioners is essential.
4. Find Mentors and Join Advocacy Organizations
Just having an interest in rural health through experiences is not enough to show a sincere interest. Understanding how rural health is supported gives applicants a realistic idea of what it will take to support a rural practice and the causes of the disparities communities face. Finding a mentor is key to seeing the journey ahead with the application process and your education. Mentorship programs can be available through universities and area AHEC programs.
Becoming an advocate for rural health is easy, as many organizations are focused on rural health. Founded in 2011, National Rural Health Day from the National Organization of State Offices of Rural Health shares insights on the challenges faced in meeting the needs of rural communities. National and state associations of rural health also host programs to inform applicants of these challenges, including podcasts from the American Hospital Association and the Virginia Rural Health Association's Rural Health podcast. Many of these organizations also hold conferences that welcome students as volunteers or members.
5. Apply for Loan Repayment Programs or National Scholarships
Financial incentives exist for those who want to pursue health professional careers in rural communities. Competitive applicants should research the benefits of the National Health Service Corps and the Indian Health Service loan repayment programs prior to matriculation. Applicants may also check if state professional organizations offer scholarships to entering or current health professions students. Applicants who have military experience may also want to check their access to veterans' benefits to help defray the costs of higher education. You can read more about these programs on the SDN Forums.
6. Develop Additional Competencies for Rural Practice
While the AAMC pre-professional competencies for entering physicians are extremely valuable for all future healthcare providers, rural practice requires specific attention to key attributes to ensure a satisfying career. Surveys of rural medical clinicians and educators identify eight very important competency domains that help to sustain the rural physician workforce: adaptability, agency/courage, collaboration/community responsiveness, comprehensiveness of care through interprofessional collaboration, integrity, abundance/innovation in the face of scarcity and limits, reflective practice, and resilience. Showing early recognition of your development in these domains and seeking programs to nurture you in these areas further will help extend your longevity in professional service.
7. Choose Programs with Rural Health Opportunities
An applicant should make sure to select schools that have rural health programs that are connected to the state rural health system where they wish to practice. The "rural experience" differs greatly among states and within states, so an applicant's childhood hometown or region can be a significant factor in selection. Look for specific tracks, clubs, or missions that focus on rural experience within the curriculum or as an extracurricular activity. Reach out to student leaders who are active in the National Rural Health Association (NRHA) Rural Health Students Group, and sign up to be an NHRA Student Liaison. By getting involved, competitive applicants can further embrace a vision of their future as rural health providers.
Conclusion
Many who want to serve rural communities enjoy having the opportunity to see patients as community members and friends whose health may be touched by other social challenges they are facing. Becoming a rural provider provides the opportunity to grow and learn about these external challenges (climate change, gun violence, addiction, mental health, social determinants, race/ethnicity/gender, etc.) to help you gain the trust of the community and become a better advocate for change. By showing your capabilities and your commitment to serving rural communities, your application will stand out to those programs interested in providing you and your community a chance to become a needed healthcare provider and champion.
This material is part of Becoming a Student Doctor, an online course developed for HPSA members. Please go to the website to see if you can qualify for enrollment in our next cohort.
Image courtesy of Dall-E.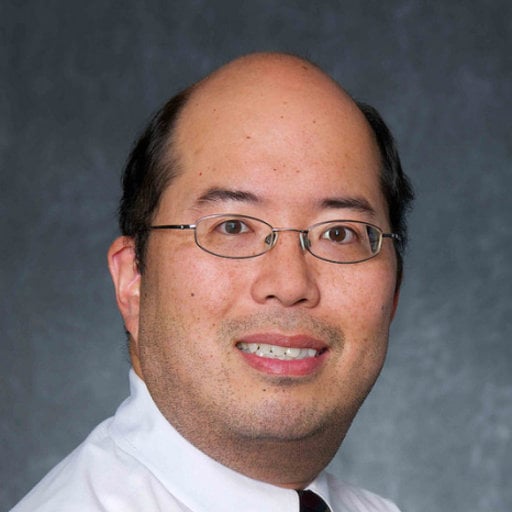 Emil Chuck, Ph.D., is Director of Advising Services for the Health Professional Student Association. He brings over 15 years of experience as a health professions advisor and an admissions professional for medical, dental, and other health professions programs. In this role for HPSA, he looks forward to continuing to play a role for the next generation of diverse healthcare providers to gain confidence in themselves and to be successful members of the inter-professional healthcare community.
Previously, he served as Director of Admissions and Recruitment at Rosalind Franklin University of Medicine and Science, Director of Admissions at the School of Dental Medicine at Case Western Reserve University, and as a Pre-Health Professions Advisor at George Mason University.
Dr. Chuck serves an expert resource on admissions and has been quoted by the Association of American Medical Colleges (AAMC).