Last Updated on June 18, 2023 by Laura Turner
Beginning with the 2024 cycle, the AAMC allowed AMCAS and ERAS applicants an opportunity to describe Other Impactful Experiences (OIE) that have helped define their perspective on life. Replacing the "Disadvantaged" essay, the Other Impactful Experiences essay prompt tries to remove the stigma associated with being identified as "disadvantaged" and expands a candidate's opportunity to describe other circumstances that they feel have shaped their personal and professional identity.
The OIE essay allows you to highlight significant influences that reveal who you are. While the instructions say this essay is optional, this essay is an additional opportunity to share what truly makes you unique. The OIE differs from the "most meaningful experiences" descriptions that are part of the activities inventory for AMCAS or ERAS. Moreover, candidates can highlight positive or negative experiences as long as they reveal the candidate's character and growth.
"The 'Other Impactful Experiences' essay gives us insight into the life experience of an applicant apart from academics and medicine, a chance to understand what is of importance to them," said Steven Abrams, MD.
The length of the OIE essay in AMCAS is 1325 characters, while for ERAS, it is 750 characters. A narrative format is preferred. Around 30% of ERAS 2022 applicants answered the prompt (AAMC presentation).
Potential Other Impactful Experiences Topics​
What are the topics that you should consider highlighting in the OIE essay? There are five major areas mentioned:
Personal or Family Circumstances​
Candidates can mention overcoming a personal health issue or witnessing the health challenges of a family member as being a motivating factor to pursue medicine. One's childhood could also be defined by living with extended family, divorced parents, step-parents, or guardianship.
Financial Circumstances​
While typical information about family income is still included in the AMCAS application, disruptions in income (for example, loss of a family business) are not easily captured. You can briefly mention any safety-net resources the you or your family has relied on to remain resilient (such as moving to a different community or country) to seek a more supportive infrastructure or network.
Community Setting Characteristics or Changes​
Because resource distribution is dependent on location and geography, candidates can describe how they persevered to overcome the challenges of living in communities where resources are limited or not easily accessed. They may have relied on community organizations, faith-based organizations, or government services that help those living near heavy industry, in food deserts, and in high-crime areas.
Educational Experiences​
Because the American public health system often leaves underfunded communities to struggle for high-quality educational opportunities, participation in community mentoring and educational programs may provide an important opportunity for a candidate. Exposure to successful role models and joining a community of peers can help a candidate build confidence in making a life change, including building a commitment to learning and serving others. Such opportunities can include enrollment in a "magnet" program for low-income students and being part of a community garden to learn about the environment.
This section also encourages descriptions of significant pre-college experiences that are discouraged from being listed in the extracurricular activities inventory. An example is a pipeline program introducing elementary school students to consider careers in nursing or healthcare.
Other Extenuating Circumstances​
The OIE essay can also identify other situations that have affected a candidate's life. For example, the lives of some students may have been upended due to a natural disaster, with a flood or forest fire causing displacement from their homes. Others may have had to leave home due to military conflicts or lack of security. Still, others have had to wait as their legal status is changed to be more eligible for financial aid (such as refugee, asylee, or DACA status).
Sometimes you may decide to talk about how meaningful it is for you to build a family, move across the country or to another country due to a career opportunity, or take a large break from your career or education. Candidates may also reflect upon other newsworthy events that have negatively and personally impacted them or their community. Alternatively, you can reflect on grief, recovery, or rehabilitation from the immediate aftermath of these events.
Inappropriate Topics for the OIE Essay​
From initial feedback from the Student Doctor Network forums, applicants should not use this essay as a confessional or a psychiatrist's chair. Applicants must remember that they need to show a professional persona even if the topic delves into more personal issues. Unless welcomed by admissions committees, one should be wary of disclosing physical or mental health diagnoses that could present doubt about fulfilling the technical standards of admission in this essay. Discussing these situations in confidential conversations with designated school or university ombudspersons or officials is better.
Applicants must reflect on the impact of a specific experience or circumstance that they feel best defines them in their professional identity formation. Applicants should be careful not to overwhelm readers by listing every impactful experience in their life; especially for ERAS applicants, effective responses show brevity and focus.
---
The Other Impactful Experiences (OIE) essay provides you with an opportunity to showcase significant influences that have shaped your personal and professional identities. It is a valuable chance to highlight what makes you truly unique.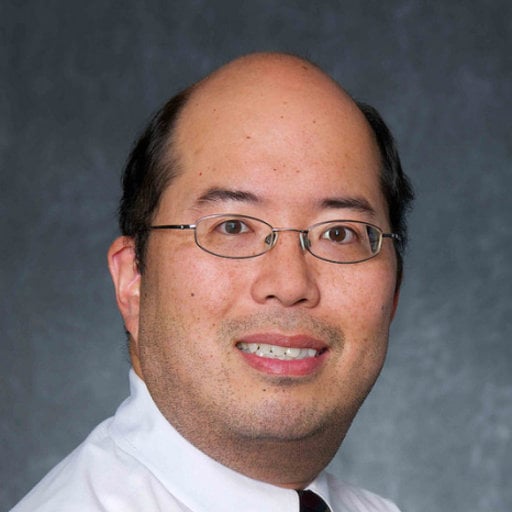 Emil Chuck, Ph.D., is Director of Advising Services for the Health Professional Student Association. He brings over 15 years of experience as a health professions advisor and an admissions professional for medical, dental, and other health professions programs. In this role for HPSA, he looks forward to continuing to play a role for the next generation of diverse healthcare providers to gain confidence in themselves and to be successful members of the inter-professional healthcare community.
Previously, he served as Director of Admissions and Recruitment at Rosalind Franklin University of Medicine and Science, Director of Admissions at the School of Dental Medicine at Case Western Reserve University, and as a Pre-Health Professions Advisor at George Mason University.
Dr. Chuck serves an expert resource on admissions and has been quoted by the Association of American Medical Colleges (AAMC).