Last Updated on October 24, 2023 by Laura Turner
Dr. Bethaney Fehrenkamp is a reproductive immunologist focused on infant and maternal health. She is keenly interested in the role of inflammation on female reproductive outcomes and infant immune development. She also serves as a clinical assistant professor for the University of Washington School of Medicine at the University of Idaho, specifically for Idaho WWAMI Medical Education, a 52-year-old partnership between the two universities, where she gets to educate, collaborate with, and mentor future physicians who all have Idaho roots. 
What is WWAMI?
The WWAMI acronym stands for Washington, Wyoming, Alaska, Montana, and Idaho, which are the states participating in the WWAMI Medical Education program. The WWAMI program was established to address the unique healthcare needs and physician shortages in these largely rural and underserved northwestern states.
Students participating in the WWAMI program are trained both at the University of Washington in Seattle and at sites within their home states. Annually, 270 students a year matriculate in the program, with a fixed number coming from each state.
When did you first decide to become a physician? Why?
Dr. Bethaney Fehrenkamp: I always had a passion for anatomy and physiology and a desire to help people live happier, healthier lives. 
How did you choose the medical school you attended?
Many factors. Coming from a rural state, I was interested in rural medicine and increasing health outcomes in underserved areas.  
What surprised you the most about medical school?
All of it.
What was the biggest challenge you faced in medical school?
The biggest challenge I faced was balancing school and family expectations while discovering who I was, what motivated me, and who I wanted to be. 
Why did you decide to focus on reproductive immunology?
I fell in love with immunology and research. My best decision was to go from the bedside back to the bench. 
If you had it to do all over again, would you still become a physician?
I try to live my life with no regrets. Many aspects of my journey have been arduous, but I am a compilation of my experiences. My experiences along my journey have culminated in who I am today and how I approach my position as a researcher and a mentor. 
Has being a physician and professor met your expectations? Why?
I have the best job in the world and wouldn't trade it. 
What do you like most and least about being a physician and professor?
The best aspect of my job is sharing my passion with students. 
Describe a typical day at work.
I don't have a typical day, or even a typical week; that is one reason I love what I do. 
How much of your work is research and/or teaching? Do you like the amount of each you currently participate in? If not, why?
All of my job is teaching and research, and I couldn't be happier about it. As an Idaho WWAMI faculty member at the University of Idaho, I get to engage with students throughout their first year and a half at medical school, both in the classroom as well as on research endeavors. 
On average: How many hours a week do you work? How many hours do you sleep per night? How many weeks of vacation do you take?
This is a difficult question. Growing up, my grandfather instilled in me, "If you love what you do, you'll never work a day in your life." Sound advice from a man who was "retired" and still pursuing his passion. His advice altered how I viewed "work." Many weeks I "work" 60-80 hours, others only 40. My passion is part of who I am and, therefore, doesn't come with a nine-to-five approach. I have found that sleep, though, sleep is really important. Previously, I would forgo sleep to accomplish my passion. I learned that this was futile. I now have a consistent sleep schedule and have surprised my husband that I actually sleep eight hours a night. Vacations are another important aspect of keeping myself engaged, but difficult to do. In reality, the majority of my vacation is surrounding conference travel or mini-adventures on the water or hiking with my husband and our dog. 
Are you satisfied with your income?
Is any educator really satisfied with income? We don't do it for the money. 
If you took out educational loans, is/was paying them back a financial strain?
That depends on perspective. I wouldn't be in the financial position I am without my education. 
In your position now, knowing what you do – what would you say to yourself ten years ago?
Enjoy the chaos. 
What information/advice do you wish you had known before entering medical school?
I wish I would have known that clinical care wasn't the only way to help people. 
From your perspective, what is the biggest problem in healthcare today?
I am passionate about preventative medicine. Our biggest challenge isn't in treating disease but prevention. 
Where do you see immunology in 10 years?
Clearly, I have a bias, but I believe the immune system is the crux of everything. It is still such a new field, and we are learning more about the complexities every day. 
What types of outreach/volunteer work do you do, if any?
In recent years, I've been actively involved in community outreach, primarily focusing on educating students and the community about health and science topics. I've regularly presented on vaccines at schools in Clarkston, WA,  Lewiston, ID, and the Northwest Children's Home Education Center. Additionally, I've provided instructional materials to help reduce vaccine-related fears in children and participated in hands-on education events for students. I've also been recognized as an Outstanding Community Partner in Albuquerque for my commitment to community engagement and education. 
How do you spend your free time? Any hobbies?
Probably because my job keeps me indoors, I prefer to spend my free time outside. I am a self-described "River Rat" and prefer to spend quality time near water.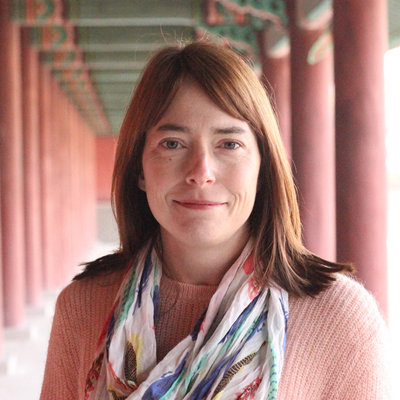 Laura Turner, MS, is the Executive Director of the Health Professional Student Association (HPSA), which publishes the Student Doctor Network (SDN). Prior to working with HPSA, she served for eight years as the Executive Director of SDN. At HPSA and SDN, Laura has been instrumental in providing students with tools and resources to pursue their aspirations in healthcare. Her previous roles include business analyst positions at The Capital Group and product management and marketing roles at software companies Paciolan, Adexa, and MSC Software.
In her current role at HPSA, Laura continues to drive innovation and forge partnerships to better support aspiring healthcare professionals. She is grateful for the opportunity to help countless individuals to achieve their dreams.