With medical students starting to think about the upcoming residency match season, it's a good time to review what residency applicants can do to improve their chances of matching. Many students think that how they write their residency personal statement is all that matters, but this simply is not true. As September looms, I want to focus on factors that are still (for the most part) within the residency applicant's control.  This article should also be useful for anyone who may be entering the match in the future.
Do away electives
These "audition electives" can really help your chances of matching at a program. Some applicants with whom I speak are often fearful of doing away electives because they believe a less than perfect performance may actually hurt their chances of matching at the program where they rotate. Indeed, this is often not the case. As the associate director of a program, I often found that applicants who demonstrated a solid (or even mediocre) performance when rotating with us were ranked higher than other applicants with slightly better stats. Most program directors would rather take a student whom they know will be a solid, "no-problem" resident than take a risk on someone with whom they have not worked.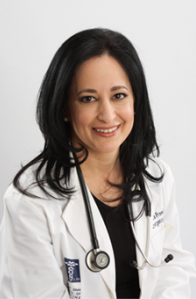 Jessica Freedman, MD, is the Founder and Chair of MedEdits Admissions, the nation's leader in medical admissions consulting and editing.