Last Updated on June 27, 2022 by Laura Turner
 
Most residency applicants have not found themselves in the interviewee seat since they applied to medical school. Well, the residency interview is somewhat different from the medical school interview. Because you have now nearly graduated from medical school (for the traditional applicant), no one is trying to assess your commitment to medicine; rather, they are specifically evaluating your commitment to the specialty to which you are applying. They also are evaluating your ability to perform well as a resident and if you will be a good fit for their program. This article will provide some tips to help you succeed, whether you are applying to residency this interview season or in the future.
Clearly articulate your interest in the specialty to which you are applying.
Residency program directors must be convinced that you have a genuine interest in the specialty and a clear understanding of what it means to practice in that specialty. They also want to know that you are motivated and that you will work hard to become an outstanding clinician. The question "why THIS specialty" will undoubtedly come up at every interview, and your answer to this question must be clear and well thought out.  Don't just say the obvious, but try for a response that will set you apart from other applicants. For example, as the associate program director in emergency medicine (EM), when I asked the question, "why EM," I heard this response more times than I can count: "Well, I liked everything in medical school and I enjoy caring for high acuity patients so EM was an easy choice." A more memorable response was, "I have been interested in EM ever since I was a patient in the ED during my second year of medical school. As I watched what was going on during that roughly six hour visit, I realized that the emergency physician who cared for me represented the type of doctor I hoped to become: someone who could manage anything that came through the door, was kind and compassionate and cared for a diverse group of patients. My time in the ED as a patient really made it clear that EM was the ideal specialty for me." You should also try to substantiate your answer by using examples from your rotations in that specialty to illustrate what you like about it.
Be personable, energetic and communicative.
A large part of your residency interview will focus on the evaluation of your interpersonal skills, including not only how well you communicate but your demeanor, enthusiasm, compassion and general attitude. These skills are important not only because any physician, regardless of specialty, must be an effective communicator, but also because program directors are seeking applicants who will be pleasant to have in their program. You will be spending three to five intensive years in this program so interviewers try to match with people who will be a joy to train. To assess an applicant's ability to communicate, many program directors ask them to describe an interesting case. International medical graduates (IMGs) who are not US citizens are most likely to be asked this question.
Have a clear idea of what you want to convey during your interview.
Why is this important? Many residency interviewers have little interviewing experience and simply do not know the best questions to ask or what information they should obtain. Your interviewer is your advocate on the residency admissions committee, but he or she can present the committee only the information you provide. If interviewers fail to ask you pertinent questions because of a lack of experience, their presentations in support of your candidacy may be weak. So, it is your job as a residency applicant to be proactive; tell them specifically why you are interested in the specialty, what you have done to explore this interest and what makes you a unique applicant.
Be sure to bring up "red flags."
These red flags include board failures or major gaps in time. Even if such topics do not come up during your interview, they will likely be discussed in behind-the-scenes discussions, and you are sunk if your interviewer does not have a defense for you because the issues were not addressed.
Project a good image.
No, you won't be evaluated on your attire, but you must appear to be mature, professional and well-balanced. This means you should have good posture, make eye contact with everyone whom you meet, speak clearly and articulately and convey confidence but without any hint of arrogance. Your interviewers are also trying to rule out any underlying psychopathology; a program's worst nightmare is to have a resident who might have a personality disorder, a hidden substance abuse problem or a tendency to cause trouble.

Have a sense of why you will be a good fit for the program.
It is important to have as much information about the program before you interview. Sometimes this information is easy to find on websites but, if not, you can also learn about programs at dinners or events the night before the interview day (if offered) and at presentations during the interview day itself. While it is important to be authentic during your interview day (most seasoned interviewers can sense if someone is misrepresenting himself or herself), you can tailor your responses to become a better "fit" for the program. If a program is largely community based, for example, you don't want to emphasize that you hope to become a physician scientist in the future. In contrast, for the large academic program that boasts residents' scholarly pursuits, you would want to highlight your past academic achievements and mention that you might consider an academic career.
Be friendly and respectful towards the residency coordinator and residents.
Residency coordinators and the residents you meet have tremendous influence in this process. The residency coordinator who has a negative impression of someone often will mention this to the program director. By the same token, residents' opinions of applicants are also taken in to consideration, especially when they are extremely positive or negative.
Be prepared for specific questions if you are an IMG.
The IMG who is a United States citizen likely will be asked about his decision to go abroad for medical school. When I do mock interviews with residency applicants, I find that most clients initially give this type of answer: "I wanted a different experience and to learn about a new culture." When I ask for the "real" reason, they reveal the truth: "I couldn't get into a US school because…. After doing research, I realized I could do well by going to XXX medical school." I encourage applicants to always tell the whole truth. The IMG who is not a US citizen should be able to discuss why he decided to pursue residency training in the US and his path to residency. As discussed above, most non-US citizen IMGs will be asked to talk about an interesting case.
In summary, remember that most residency interviews are directed and conversational. In my work with clients I find that some interviews are becoming shockingly brief – some clients tell me that interviews last only 10 to 15 minutes. Depending on the program and the specialty, you will have at least two interviews but may have up to five or six. Usually, the more interviews you have, the shorter each individual interview will be.  On average, though, an interview will last 20 minutes. This brevity makes it important to have a clear idea of what you would like to talk about on interview day. Also be prepared to talk about the same topics repeatedly since most interviewers are trying to ascertain the same general information.
Here are some topics that you should be prepared to discuss at your residency interview:
Tell me about yourself.
Why XXX specialty?
Where do you see yourself in the future?
Why do you want to come to this program?
Tell me about an interesting case.
Tell me about your rotations in XXX specialty.
Tell me about your greatest strength and weakness.
What are some issues in health care today and how will they impact this specialty?
What are the negative aspects of practicing this specialty?

Jessica Freedman, MD, a former medical admissions officer, is president of MedEdits (www.MedEdits.com), a medical school, residency and fellowship admissions consulting firm. She is also the author of the MedEdits blog, a useful resource for applicants: (www.MedEdits.blogspot.com).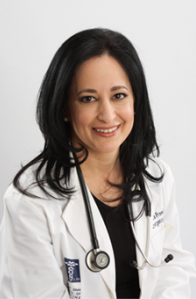 Jessica Freedman, MD, is the Founder and Chair of MedEdits Admissions, the nation's leader in medical admissions consulting and editing.