This article is reprinted with permission from the American Student Dental Association. It originally appeared in February 2015 issue of ASDA News.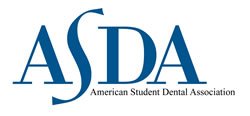 Many are quick to judge those they meet, including dentists, based solely on what they see. These initial opinions can be hard to change. Non-verbal aspects like hairstyle, clothing, posture and jewelry are often used when developing these early judgments. Some studies show that people trust appearance cues more than actual information about a person. As dentists, it is important to recognize that patients may draw conclusions about us based solely on that first interaction. What we wear to the office that day could help or hurt our patient-doctor relationships.
Dentists' office-wear in the United States can range from conventional to casual. If a dentist is employed by another, the owner of the practice will likely dictate acceptable attire. But when self-employed, you make the decision. Some dentists prefer the relaxed ease of scrubs. Others prefer a coat and tie. Most traditional for dentists is the time-honored white coat over classic business wear, while dental assistants and dental hygienists typically wear scrubs. Over time, American dress has become more casual, however, patients can still hold onto their own expectations of professionalism when it comes to their doctors.