Last Updated on June 27, 2022 by Laura Turner
Dr. William Baker is an anesthesiologist working in Birmingham, Alabama. Dr. Baker was in private practice for 18 years and recently joined the faculty of the University of Alabama at Birmingham as an assistant professor.
Dr. Baker received his medical degree in 1985 from the University of South Alabama College of Medicine in Mobile and completed an internship at Louisiana State University Medical Center from 1985 to 1986. He did his residency at the University of Texas Health Science Center from 1986 to 1989.
Recently, SDN had a chance to sit down with Dr. Baker and discuss his career and the practice of anesthesiology:
Describe a typical day at work.
I usually get in about 6 am, to start evaluating patients and getting ready for surgeries starting at 7-7:30. Then I do all of the cases assigned to me for the day. Some days are lighter than others. If I'm not on call, I can usually count on getting out of the OR by 3 pm or so, otherwise I will stay until all cases are done, often coming home after my family is in bed.
Are you currently a private practice or academic physician? What are the benefits of each type of work?
I was in private practice for 18 years (because of a good opportunity that came my way). Now I am a faculty member for the University of Alabama at Birmingham. In private practice you put in more hours but are also paid more. Now I am happy to work less and take home less.
If you could do it all over again (become a doctor), would you? Why or why not, and what would you have done differently?
Yes. I enjoy science and its application to patients. Also it is nice to know I was able to achieve my personal and family goals. I also like being home for dinner with my family most days.
Why did you choose your specialty?
A mentor – shadowing.
How soon during your college or medical career did you know you were interested in anesthesiology?
I knew I wanted to be an anesthesiologist as a freshman in college.
Now that you are an anesthesiologist, has it met your expectations?
Yes. I don't like the government and business aspects of it, but that is the case for any specialty. I think that business classes dealing with billing, hiring etc. should be taught in medical school.
Are you satisfied with your income?
Yes – especially in private practice.
What do you like most and least about your specialty?
I most like the ability to relieve pain in the OR. I least like the business aspects of my job.
If you took out educational loans, has paying them back been a financial strain? How did you manage the strain if there was any?
I didn't have any loans.
On average, how many hours a week do you work? How many hours a night do you sleep? How many weeks of vacation do you take?
I work about 45 hours per week at UAB. When I was in private practice I often worked up to 80. I sleep 8 hours a night, more than when I was young. I get 6 weeks of vacation.
Do you have a family? If so, has becoming a doctor and being a doctor made making time for family difficult?
Yes, I have a family and to some extent it has been difficult. My long work hours led my wife to quit her career so one of us could be around for the kids.
In your position now, knowing what you do, what would you tell yourself 10 or 20 years ago?
I would tell myself to be more attuned to the business aspects of medicine, and learn about billing, hiring, coding etc.
What advice do you have for pre-medical students? What mistakes or experiences have you encountered that you wished you had known about ahead of time so you could have avoided them?
My suggestion would be to take as many courses as you can to prepare for the medical school curriculum. This will make the first two years easier, because you are reviewing material vs. learning it for the first time. Also don't worry about being a straight A student in medical school, the difference between an A and a B is not 10% more studying. It is very difficult because you have to know every trivial detail instead of having a strong basic knowledge of science. In our class we had students who dropped out because they could not handle not being at the top of the class.
As a doctor, what is the biggest problem in health care today?
The inequity in health insurance coverage that exists in our nation is our biggest problem.
As an anesthesiologist, what is the biggest problem with your specialty today?
The stress we face, and the use of drugs and suicide rate is high.
What impact do mid-level providers have on your practice day-to-day?
Nurse anesthetists make all the difference, because in states like Alabama there would never be enough MDs to perform anesthesia, especially in rural areas. In cities, CRNAs allow us to handle larger case loads.
Where do you see anesthesiology in 10 years?
Along with other specialties we will be closer to the health care system that exists in Canada or Britain.
What type of volunteer or community service work have you been exposed to as an anesthesiologist? Are there opportunities for international volunteering as an anesthesiologist?
None currently, but until only recently the hours I worked in private practice and the time I spent with my family made volunteer work nearly impossible. Now in academics since I have more time I am interested in a number of opportunities available to anesthesiologists.
If you hadn't become an anesthesiologist, what other medical specialty would have been most interesting to you?
I would probably have gone into radiology because of the technical aspects of the specialty.
What are your hobbies? Any favorite TV shows?
Astronomy and history are my hobbies. I don't watch any medical television shows unless they are a parody, like Scrubs. Otherwise I enjoy sci-fi and public TV.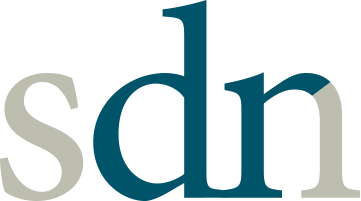 Since 1999, the volunteer team of the Student Doctor Network explore the latest news, information, and school application tips and recommendations.