Last Updated on June 27, 2022 by Laura Turner
Hal Lippman, DDS, is the Assistant Dean of Admissions at Nova Southeastern University School of Dental Medicine in sunny Davie, Florida. Dr. Lippman graduated from New York University School of Dental Medicine in 1975, and completed his general practice residency at the Manhattan V.A. Hospital. After 32 years in private practice, Dr. Lippman decided to join the team at Nova Southeastern University.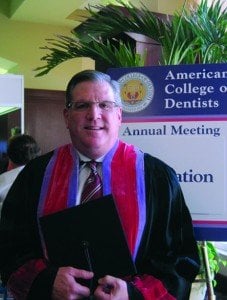 As an Assistant Dean of Admissions, what do you feel is most important in predicting success in dental school?
A big part of predicting future success is past academic history, [and the] depth and breadth of biological science background. We like to see plenty of upper level science classes; this makes transition to the first and second year of dental school a smooth, successful one.

What types of students are you looking for?
Students must be self-motivated, mature, well-balanced students of excellent character, with an extensive biological [sciences] background. We don't want to have to spoon feed any students. It's not only the student with the 4.0 [GPA], you have to be a well-rounded applicant.
The Associated American Dental Schools Application Service (AADSAS) opens on May 15th. When do you begin reviewing applications and when do you start interviewing?
As soon as supplemental applications are processed, we review each applicant and invite for interviews starting mid to late August. The reason we started so early is because we found from last year that by January we ended up having our class filled, [having] started (interviewing) in September. There were so many great applicants [who had] applied a little late that didn't have an opportunity to interview, so we figured we'd start a little earlier this year to give more applicants an opportunity to get their application in.
When reviewing an application is there any one thing Admissions Committees look for?
No, not one specific thing, but if there is a deficiency in any area, it must be offset by excellence in another area. Also, when I look at the personal statements they must be well written and grammatically sound.
In the personal statement, is there anything you specifically look for? What should a well-written personal statement include?
The personal statement should define you as a person, and explain your interest in pursuing a dental career. I also mentioned before that it must be grammatically sound. Be yourself; we read thousands of these and we know whether someone is being genuine or not.
There are many people that share the misconception that dental school is much easier to get into than medical school. Others simply realize that medicine is not for them. How do you feel about the applicants that have previously applied to medical school or are applying to medical school at the same time?
It is okay to have previously applied to medical school, as long as it is [prior] to your application to dental school. You will be asked to explain the circumstances of your change of career paths during an interview. I will be completely honest in saying that it is really not a good idea to apply to both fields in the same cycle; it does not show dedication or commitment to one.
How important are extracurricular activities for admission? What type of extra curricular activities are a "must"?
Extracurricular activities can only be seen as a plus and they demonstrate a well-rounded individual. Things such as dental shadowing, biomedical research, leadership positions in student government, outside agencies, clubs, etc., are great additions to an application. Volunteering and community service are also looked favorably upon.
How are dropped classes viewed on an application? Is there a certain number that automatically raise a red flag?
A couple won't really hurt you – they can be overlooked – but many "W's" can be a negative if there is a definite trend throughout your academic history. We also look to see what happened to that dropped class (i.e., if that student took it in a later semester, or took it later at a community college).
When students retake classes and do well, does that help put the committee at ease about future academic performance?
Considering NSUCDM does not accept anything lower than a "C" in any required course, the answer is a course must be retaken and a letter grade of "C" or better attained. We expect you to retake it if it is lower than a "C" for any of the pre-requisite courses. I would not waste my time retaking courses to raise grades; instead I would take additional, upper level courses.
How important is research on an application?
As the years go by it seems that it is becoming increasingly more important. It shows dedication because it's something you do on your own time. If at any point the applicant has a chance to do research, I would recommend they do it.
After all applications are submitted, what are the criteria that must be met to be invited for an interview?
It really depends on the applicant pool. The stats change from year to year, so it's hard to say. A strong science grade point average (GPA), and strong scores in the science portion of the Dental Admissions Test (DAT) are things we specifically look at when deciding who to invite.
Once invited for an interview, what do you feel is the best way to prepare for the interview?
Be yourself. The difficult part of the admissions process is getting the interview; if you get the opportunity to interview it is because you are the type of candidate we are looking for. We are very selective on who we invite. I would also check the interview feedback on [the Student Doctor Network]; if you read that, you'll know that our interview is very laid back.
How does the committee then decide after the interview on whether the student will be accepted or placed on an alternate list?
The committee evaluates the entire admissions package, heavily weighing the interview process. The committee then makes a recommendation to the Dean, who makes the final decision.
Private institutions – such as Nova – are often more costly than state schools. Do you feel cost should influence an applicant's decision on where to attend dental school?
Of course cost must be a part of the decision making process, but there are many other factors that are certainly more important in choosing which dental school to attend. Location is a good example. You need to like the area you're going to be spending the next four years of school.
Are there any scholarships or awards offered to applicants?
Nova Southeastern does have scholarships and awards available.
How does the committee view applicants that have applied more than once? What advice can you give to re-applicants?
The committee does not look negatively on re-applicants, but make sure you do something to improve your application from one year to the next. For example, if DAT scores are a little low, re-take the DAT, take additional upper level courses or take some masters courses.
Do more dental school graduates end up specializing or going on to become general practitioners?
25%-30% of the graduating class either specialize or do some post-doctoral training.
Any other advice or tips on the application process?
The best advice I can give is to apply early!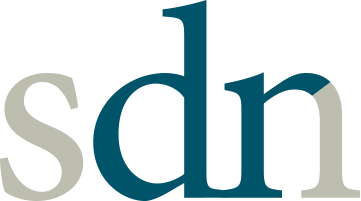 Since 1999, the volunteer team of the Student Doctor Network explore the latest news, information, and school application tips and recommendations.