Last Updated on June 27, 2022 by Laura Turner
Michael Rack, MD grew up in Southern California. He graduated from the University of Iowa College of Medicine in 1997. He completed combined residencies in Internal Medicine and Psychiatry at West Virginia University-Morgantown in 2002. He completed a Sleep Disorders Medicine fellowship at the University of Mississippi in 2003.
He stayed on at the University of Mississippi as an Assistant Professor of Psychiatry and Internal Medicine until 2005, when he left to start Somnus Sleep Clinic in Flowood, MS.
He is a diplomate of the American Board of Internal Medicine, the American Board of Psychiatry and Neurology (Psychiatry), and the American Board of Sleep Medicine. He is a member of the American College of Physicians and the American Academy of Sleep Medicine. 
He is on the Behavioral Sleep Medicine Committee and serves as an Accreditation Site Visitor for the American Academy of Sleep Medicine. He is also a Clinical Assistant Professor of Psychiatry at the University of Mississippi. Recently, he was kind enough to sit down with SDN and share his perspective on his specialty with our users.
Describe a typical week at work.
I spend approximately three days a week seeing outpatients at Somnus Sleep Clinic, a 6-bed sleep disorders center near Jackson, Mississippi. I own the clinic with 2 non-physician business partners. I spend one to two half days a week reading sleep studies at Somnus Sleep Clinic, and also read some sleep studies on the weekends. Approximately two days per month I perform sleep lab accreditation inspections for the American Academy of Sleep Medicine. This frequently involves travel to another state. Once a month I provide psychiatric care for mentally retarded and autistic adults at several group homes. Several times per month I travel to a rural hospital approximately 45 miles from Jackson and perform sleep consults. I am also helping to set up a sleep lab at that hospital.
What mix of clinical/research/teaching work do you do? How much power do you have to change that mix?
Most of my work is clinical. I do some research, but this is purely voluntary on my part. Several times a year, I write a sleep disorders review article for Medlink Neurology. I am also analyzing some data from the Jackson Heart Study with a colleague who is a nephrologist at the University of Mississippi Medical Center. In addition I am working on a case report with my wife, who is a psychiatrist at the University of Mississippi Medical Center.
If you had it to do all over again, would you still become a doctor? (Why or why not? What would you have done instead?)
I probably still would become a doctor, but if I had to do it over again I would have taken some advanced mathematics classes in college and explored the possibility of becoming a quantitative analyst for a hedge fund.
Why did you choose your specialty?
I became interested in sleep medicine while completing an internal medicine/psychiatry residency at West Virginia University, Morgantown. I find the multidisciplinary nature of sleep medicine, which involves psychiatry, neurology, ENT, pediatrics, pulmonology, and general medicine, fascinating. Sleep medicine also has a profitable cognitive procedure (polysomnography) which requires no manual dexterity on the part of the physician.
Did you plan to enter your current specialty prior to med school?
No, prior to medical school I planned on becoming a primary care physician.
Now that you're in your specialty, do you find that it met your expectations?
Sleep medicine is a rather narrow field to limit one's practice to, and it is rather repetitive. I do some general psychiatry also. I wish that I could do a primary care clinic once a week, but I lack the infrastructure at my clinic to do this.
Are you satisfied with your income?
I am not satisfied with my income for 2007, but it should improve in 2008. My sleep lab has been gradually increasing the number of sleep studies performed, and it should soon be up to 100 per month. When that number is reached, it should result in an acceptable income.
What do you like most and least about your specialty?
I like reading sleep studies the most. The repetitive nature of a sleep clinic- primarily evaluating for and treating obstructive sleep apnea- is what I like the least.
If you took out educational loans, is/was paying them back a financial strain?
My educational loans were not excessive due to the help of my family. Paying them back was not a financial strain.
On average: How many hours a week do you work? How many hours do you sleep each night? How many weeks of vacation do you take?
I work about 60 hours per week. I sleep 7-8 hours each night. I don't like to take long vacations. I attend frequent CME conferences during the year (4-5 per year) and take anywhere from 1 to 4 workdays off at a time to attend these. I do try to travel back to Southern California at least once per year; I will sometimes take off 4 workdays for this.

Do you have a family and do you have enough time to spend with them?
I am married to a psychiatrist and have a 7 year-old son and a 4 year-old daughter. I have enough time to spend with them.

In your position now, knowing what you do – what would you say to yourself 10 years ago?
Pay more attention to your retirement accounts while you are residency. Don't keep your money in stock index funds during a bear market. Don't make rapid changes in your allocation, but do react to market changes. Beware of falling knives.
What information/advice do you wish you had known when you were a premed? (What mistakes or experiences have you encountered that you wished you had known about ahead of time so you could have avoided them?)
I would advise premed students to begin doing hospital volunteer work or obtain some type of medical position as soon as they begin college. This will help in the medical school application process.
I would advise residents to retain the services of a good accountant and lawyer immediately upon finishing training (or sooner if they plan to practice in the same area they trained).
From your perspective, what is the biggest problem in health care today?
The old social contract between physicians and society has broken down. In the past, doctors would provide call coverage for local ER's and would provide some charity care. In return, doctors were provided generous reimbursement by Medicare and private insurers. Increasingly over the last decade, society has become unwillingly to subsidize doctors' charity care and ER coverage; Medicare and private reimbursement has been cut to the bone. As a result doctors have limited the insurance plans they take and fled local hospitals/ER's. Cherry-picking specialty hospitals are proliferating.
From your perspective, what is the biggest problem within your own specialty?
Becoming an independent sleep specialist requires a large capital investment. It takes approximately $250,000 to start a 4-bed sleep lab.
Changing Federal regulations threaten the financial viability of sleep labs. For example, CMS (Medicare) is in the process of approving portable sleep monitoring for the diagnosis of obstructive sleep apnea. This would have a negative financial impact on many sleep labs.
What is the best way to prepare for this specialty?
Sleep medicine is a one year fellowship after a psychiatry, neurology, ENT, family practice, pediatrics, or internal medicine residency. The best way to prepare is to do one or two sleep medicine elective months during residency. Sleep medicine is becoming a more competitive fellowship, and it is hard for someone who has only completed an internal medicine residency to get- general internists are competing with pulmonary specialists for slots. If a resident is trying to go straight from internal medicine residency to sleep fellowship (rather than doing a pulmonary fellowship first), some sleep research during residency would be helpful.
Where do you see your specialty in 10 years?
There will be more hospital associated sleep labs but fewer freestanding sleep labs. There will be more physicians with sleep board certification. However, the number of doctors who practice sleep medicine full time will decrease; most will practice sleep medicine part time in conjunction with the specialty they trained in during residency.
What impact do mid-level providers have on your day-to-day practice?
I do not work with mid-level providers. Some sleep physicians utilize mid-level providers for patient follow-up visits, which allows the physician more time to read sleep studies.
What types of outreach/volunteer work do you do, if any? Any international work?
I don't do any international work. I am an active member of the American Academy of Sleep Medicine and serve on its Behavioral Sleep Medicine Committee.
What do you like to do for relaxation or stress relief? Can you share any advice on finding a balance between work and life?
For relaxation and stress relief, I am currently taking online classes for an MBA at Mississippi State University. I also have two blogs, sleepdoctor (http://sleepdoctor.blogspot.com/) and rebel doctor (http://rebeldoctor.blogspot.com/). I also find playing no-limit Texas Hold'em relaxing. As far as finding a balance, my advice is that if a physician is feeling overworked, he should examine his work activities and drop the lowest paying or least enjoyable one.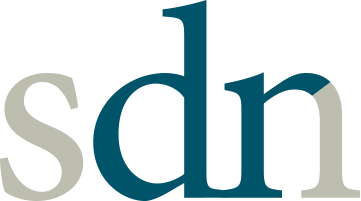 Since 1999, the volunteer team of the Student Doctor Network explore the latest news, information, and school application tips and recommendations.