Last Updated on June 27, 2022 by Laura Turner
Have you ever noticed that many schools note that they want a letter of recommendation from a "pre-health advisor or committee if available to the student"?  In this article, I'd like to give you the basics of what a pre-health advisor is from my perspective and why they can be your ally in the application process.
Who are the pre-health advisors on your campus?
For up to 40 years, some undergraduate institutions have emulated the health professional school "dean's evaluation" process for residency placement by providing a similar evaluation letter for applicants to health professional programs.  The structures of these offices vary by the number of advisees and advisors, the institutional resources, the organizational structure, the level of involvement advisors have with pre-professional and application programming, and the scope of professional schools that value such letters.
At first, pre-health/premedical advisors were tenured faculty members who volunteered part of their time to advising students on the application process.  Currently, one can find advisors who are trained professionals in career placement or academic advising offices, retired faculty, retired clinicians, part-time practitioners, tenure-track faculty, and non-tenured full-time administrative faculty (such as myself).
For the most part, each institution spells out the resources it offers and the contact for the chief health professions advisor to pre-health students in their course bulletins and dedicated websites.  At some institutions, their services are limited to just undergraduate students.  Other schools allow postbacs taking science courses at their institution or alumni to receive services as well.
How can pre-health advisors help you?
The type of assistance that pre-health advisors give varies on where the advisor is based in university organization.  Often advisors are responsible for advising on a variety of areas beyond their primary area of expertise.  Others prefer to refer advisees to other advisors with more expertise.  I do both, depending on the situation.
Here are some of the ways pre-health advisors can help you (with examples from my own system):
Developing a self-assessment for your appropriate fit to your desired health professional career path.
Answering questions about fitting prerequisite and upper-level coursework within plans to pursue a specific major or fit in internship or study abroad experiences.
Informing freshmen, sophomores, community college students, transfers, upperclassmen, and postbacs of volunteering or shadowing opportunities through on-campus programs and presentations.
Organizing on-campus admissions visits, off-campus open houses, and online admissions recruiting seminars with admissions recruiters, directors, and sometimes alumni.
Writing letters of recommendation for freshmen, sophomores, and other students interested in pursuing an undergraduate summer research or academic enrichment program (especially those which I promote to my students).
Coordinating seminars or workshops on personal statements, interviewing skills, resume writing, standardized test-taking skills, and other parts of "the application process."
Informing students of health professional career options, and career options outside of the doctoral-level clinical professions.
Establishing the formal timeline and process for generating an institutional committee evaluation letter for all applicants (including alumni) and decide on exceptions for eligibility on a case-by-case basis.
Advising pre-health student clubs and supporting leadership development among these organizations.
Encouraging students to take advantage of programming that is designed to support and mentor disadvantaged potential applicants, including securing fee reduction or disability documentation for test registration or applications.
Developing online resources to help students remain informed of programming, deadlines, and news that will help them keep focused on their future careers.  I have a website, institutional listserv, Facebook fan page, and an iTunesU site.
Reporting on past statistics to note the qualities that promote successful applications.
Procedurally, pre-health advisors can prevent applicants from experiencing extreme angst with their recommendation letter packets.  Pre-health advisors often can quickly send your evaluation letter packet to schools much more efficiently than five individual references can.  Additionally, pre-health advisors can compare applicants in a given pool against historical candidates, so they have an understanding of the qualities a particular health professional school seeks.
When should I see an advisor?
While most advisees usually seek pre-health advisors when they are about to consider an application to a health professional program, very serious applicants work with their institution's pre-health advisors as early as freshman year and take advantage of programming to develop a long-term application strategy.  This is particularly important for a competitive application to MD/PhD programs.  Many freshmen who meet with me to craft competitive applications to summer enrichment programs return as prospective applicants to finalize very attractive profiles for applications and for the institutional committee letter.  The additional time spent becoming competitive for those programs or other undergraduate scholarships is extremely valuable for anyone aspiring to put in a competitive professional school application.
What is the "Committee Letter"?
While grades and entrance exams are very important to pass the initial screening process in the pool of applicants, admissions committees are looking for additional personal and professional characteristics from the applicant's references and statements.  A well-crafted committee letter provides a holistic description of the applicant's professional development and preparation and his or her perspectives or experiences from which his or her peers and faculty can learn.
While it is expected that regular solicited letters of recommendation frame the applicant as an exceptional candidate – as I put it, "has superhero powers" – committee evaluations are written at a higher standard of honest evaluation, including a realistic assessment of an applicant's deficiencies and strengths in comparison to successful professionals.  Finally, the pre-health evaluation committee letter often discusses other qualities of an applicant that are not often emphasized or brought up in typical reference letters. Sometimes a committee's evaluation process includes submission of written essays or mock interviews, so a committee can address communication, interpersonal, and professional skills and qualities in much greater depth than the professor who saw you sitting in the front row of a class asking questions.  This is why committee evaluations are often preferred over standard letters of recommendation.
Types of committee letters
The pre-health evaluation letter comes in different forms that reflect how the pre-health advising structure is set up at an undergraduate institution.  Admissions committees that have a history of working with an undergraduate institution will understand the variations, so it doesn't matter which type your school offers.
The most common types of letters are:
Composite committee letter based on solicited letters of recommendation and interview: Often a member of the committee will write a "composite letter" that consists of the committee evaluation of the applicant's academic performance, resume, and other solicited information from the applicant.  Often letters of recommendation are solicited by the applicant and sent to the committee.  Excerpts from these letters are incorporated into and referenced in the "composite letter", and at least one member of the committee signs the document.
Committee letter packet: Admissions committees like to view the original solicited letters when available.  The evaluation committee can thus write a cover letter that evaluates a student and append the solicited letters of recommendation.  Some advisors may select the "best" letters while others opt to include all letters regardless of "quality" or "recommendation."
Letter packet: Some institutions will receive solicited letters of recommendation and be a clearinghouse to deliver these letters as a bundle to the applicant's schools.  In this case, the cover letter does not include a recommendation about an applicant, but may include other information that verifies the applicant's interest in a professional career.
Sending out committee letters
Committee letters can be sent in paper or electronic copies.  In the past two years, AMCAS and OptomCAS have joined AADSAS and PharmCAS (and other health professional application services) in accepting letters of recommendation electronically through their own system, though not every system is friendly to letter packets.  The pre-health advisor can deliver your letters to these services by mail, electronic upload, or through an electronic service like VirtualEvals or Interfolio.
VirtualEvals is a service that allows pre-health advisors to digitally transmit your letters to nearly all MD and DO schools, as well as some podiatry and optometry schools.  If your advisor uses VirtualEvals, he/she can track when your letters were accessed by the schools that do not use the AMCAS letter system and when your letters were downloaded by AMCAS for those schools that use the system.  It is your responsibility to check the application websites for each school to make sure each step of the application process – including the receipt of your evaluation letters – is completed in a timely fashion.
Why do I want to get a pre-health "Committee Letter"?
Often a school's secondary application will ask an applicant whether you took advantage of the pre-health resources at your institution, and – if there is a pre-health committee present — why you did not get an evaluation letter, if applicable.  In addition, admissions deans or current professional students who were alumni at your institution who have worked closely with pre-health advisors will ask potential applicants on interview day about their advisors.  The answers you give to these questions make a huge difference on the perception of your application, especially if they call your pre-health advisor to verify your responses.
How can I work best with my pre-health advisor or committee?
From the perspective of a pre-health advisor, here are my tips for a productive relationship:
Meet your advisors early if you are seriously considering a future career in the health professions.  As soon as you find out the structure and role your pre-health advisors on campus have, make sure that you respect their time and expertise.  It doesn't matter if you received top scores on standardized admission tests like the MCAT/DAT; if you don't address the pre-health advisors, committee members, or the staff with respect, you can seriously damage the impact of your application if you try to force the committee to evaluate you.
Treat your pre-health advisor and staff like an admissions director and staff at your dream school.  You would never ask an admissions director questions about the school whose answers are easily found on their official website.  The same thing applies for your pre-health advisors.  Do your research and ask questions that clearly show you have a secure grasp on the fundamental timeline and criteria for desirable applicants.  When meeting with your pre-health advisor, have an agenda and series of questions (see above point) that you would like your advisor to address.
Release your test score and application to your pre-health advisors.  It's unfair to ask the advisor what GPA or test score looks competitive to applicants from your school if you are not yourself willing to give your advisors access to this information for future pre-health students.  The more pre-health advisees at an institution do this, the more helpful the answers the advisors can give you about your own application.  Obviously the advisors won't release your test score information in a way that breaches confidentiality.
Always keep your pre-health advisor informed of progress in your application attempt.  This person has helped you as an advocate to admissions committees to consider you, so keep them aware when you receive an interview invitation, an offer, a waitlist, or a rejection.  This advisor will be key to any reapplication attempt you may have to take and could also play an important role in helping you consider your postbac options.
If you lose interest in allopathic medicine, make sure you talk with your pre-health advisor.  Often he or she has information about other career options you could consider.  Usually anyone who identifies himself or herself as interested in one or more of these alternate career paths gets placed near the top of my priority list for an appointment.
Because the Federal Education Records Privacy Act (FERPA) limits the type of information that can be shared with parents or guardians regarding your academic progress or your career decisions, sharing your career advising with your family may make things more complicated.  Find out what your pre-health advising structure expects from you and your parents/family involvement when making your future career plans.  That said, advisors generally recognize that support from your family and friends needs to allow you to grow and mature personally and professionally both in your preparation for and your education in and beyond medical school.
Is your advisor too "negative" about your chances?
Sometimes you may think that your advisor is being too discouraging about your chances.  While there may be advisors who automatically discourage applicants from applying because they fail to achieve a certain GPA or test score profile, many times advisors do know what they are talking about when evaluating your profile.  Often the feedback is not driven by your GPA or standardized exam scores.  Really pay attention to the advice they give you about your communications skills, clinical experiences, penchant for serving others including underserved populations, and so on.  The advisors understand what makes a more desirable applicant.
National Association of Advisors for the Health Professions
Most pre-health advisors are members of NAAHP.  Members receive information that gives them insight into changes in the application process and about new programs that might help them work with applicants with varying profiles.  Often advisors get a chance to act as a mock admissions review panel for applicants in various career paths to get a sense of how the decision-making process can work based on an applicant's profile.  The most anticipated event of these meetings is the networking session with admissions directors, deans, and recruiters.  Outside of meetings, many of these advisors continue to contact each other about questions that advisees ask that sometimes stump a less-experienced advisor.
Emil Chuck, Ph.D., is the chief health professions advisor at George Mason University and a member of the National Association for Advisors of the Health Professions.  He has experience working with Kaplan as an instructor, student advisor, and admissions consultant.  He has served as a career advisor for the AAAS Science Careers Forum, and is a former diversity committee co-chair with the National Postdoctoral Association.  His past graduate and postdoctoral research focused on electrophysiological changes in cardiac embryological development.  His current advocacy interests include competency-based holistic evaluations of pre-health students and the promotion of research-intensive career pathways for future health professionals.
Acknowledgements
Kay Singer, Anne Wells, and Gina Moses for initial feedback to the article.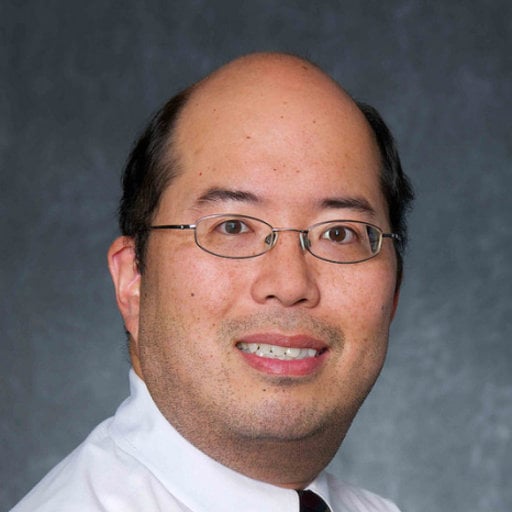 Emil Chuck, Ph.D., is Director of Advising Services for the Health Professional Student Association. He brings over 15 years of experience as a health professions advisor and an admissions professional for medical, dental, and other health professions programs. In this role for HPSA, he looks forward to continuing to play a role for the next generation of diverse healthcare providers to gain confidence in themselves and to be successful members of the inter-professional healthcare community.
Previously, he served as Director of Admissions and Recruitment at Rosalind Franklin University of Medicine and Science, Director of Admissions at the School of Dental Medicine at Case Western Reserve University, and as a Pre-Health Professions Advisor at George Mason University.
Dr. Chuck serves an expert resource on admissions and has been quoted by the Association of American Medical Colleges (AAMC).