Last Updated on February 28, 2019 by Laura Turner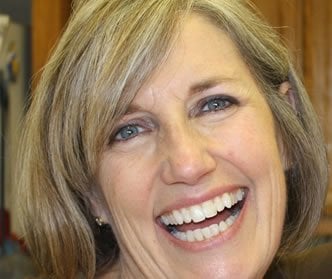 Alison Grimes, AuD, is head of the Audiology Clinic at Ronald Reagan-University of California, Los Angeles (UCLA) Medical Center and assistant clinical professor in head and neck surgery at the David Geffen School of Medicine at UCLA. Since joining UCLA in 2006, Dr. Grimes has provided teaching, administrative oversight and management, and patient care to individuals of all ages, from newborns to geriatrics. She earned her Doctor of Audiology at the University of Denver (in a program that has since closed).
Dr. Grimes is currently past-president of the American Academy of Audiology and continues to serve on a variety of task forces and committees for the Academy. When she was president of the American Academy of Audiology, her focuses were on developing the Student Academy of Audiology, advocating for infants and children through governmental policies, supporting the professional autonomy of audiologists, and encouraging future leaders in the profession. During her tenure as president, she lectured around the country on professional affairs and pediatric audiology. In addition, as a representative to the Joint Committee on Infant Hearing, Grimes participated in the writing of the 2007 Position Statement on newborn screening, early diagnosis, and early intervention for hearing impaired and deaf children. Currently, she chairs the Pediatric Amplification Task Force for the American Academy of Audiology, and is a member of the Pediatric Diagnostic Guidelines Task Force. She also sits on the Ethics Committee for the American Board of Audiology. In addition to previously serving as AAA President, Dr. Grimes has been on the Executive Board of the American Auditory Society, and has been and continues to serve on the California State Speech Language Pathology and Audiology Licensing Board since 2000.
Dr. Grimes' clinical research has involved primarily hearing aids, pediatrics, and hearing function in aging/demented individuals. Her career has included work in governmental and non-profit settings, including the National Institutes of Health, the San Francisco Hearing and Speech Center, and Providence Speech and Hearing Center, all before joining UCLA. She has also served as a faculty member/lecturer at the University of Maryland, Colorado State University, the University of Colorado at Boulder, and California State Universities at both Fullerton and San Bernardino.
When did you first decide to become an audiologist?
In graduate school—I was enrolled in a master's in speech pathology program but knew my heart was really inclined to audiology. I would credit my first audiology professor, Dr. Frank Caccamise, with introducing me to audiology, including, importantly, concepts like pediatric evaluation/diagnosing hearing loss in children, ASL, and the Deaf Community. I [also] have to acknowledge my late mother—she was a speech pathologist and it was at her urging that I took my first speech class as an undergrad. The rest is history.
How/why did you choose the audiology school you went to?
I was ready to leave California for an adventure. Denver seemed to be just far enough away, and just close enough to fit the bill. University of Denver had a good reputation in those days (the program has since closed!) with a couple of name-brand professors.
What surprised you the most about your audiology studies?
I was fascinated by so much of what I learned. My psychoacoustics professor, the late Dr. Robert Johnson, really got me excited about concepts like tympanometry and the Auditory Brainstem Response—these tests were in their infancy at the time.
If you had it to do all over again, would you still become an audiologist?
Yes! Because it's been and continues to be a terrific career. No day or patient is ever exactly the same. It's interesting work, interesting patients, and opportunities for collaboration with other professionals both in and outside of audiology.
Has being an audiologist met your expectations?
I don't know that I had expectations (hey, I was only 22 when I decided to go that route!). I thought it would be interesting, and it was and continues to be fascinating to me. When one considers the impact of hearing (or not hearing) from newborns to older adults, the impacts are huge, and audiologists make a difference in people's lives.
What do you like most about being an audiologist?
Each patient brings their own story, their own challenge. I've met some wonderful people. Audiology is a puzzle, and nothing is more fun than making the diagnosis, connecting with parents of a child with impaired hearing and helping them on their journey, experiencing the gratitude of a patient whom you have fitted with hearing aids and watching them re-learn how to hear.
What do you like least about being an audiologist?
I do get tired of some of the bad hearing aid jokes. And the never-ending comments about "hearing aids don't work."
What was it like finding a job in your chosen career field? What were your options and why did you decide what you did?
I fell into my first job. It resulted from sending out a cold-call letter and resume, then receiving an unexpected phone call with an offer, sight unseen. It was a terrific first job—in a United Way Community Hearing and Speech clinic–and I had a great boss and great co-workers. I learned a ton.
Describe a typical day at work.
A mix of meetings, patients, too much email, administrative work, sharing stories and discussing patients with co-workers, and supervising students and learning from them at the same time. Eating lunch at my desk (my choice), always being surprised at how quickly the time passes. Conference calls, reading journal articles, sometimes getting to test-assist for pediatric patients for my co-workers, fixing broken hearing aids, talking with colleagues in ENT and other professions…the list goes on and on.
Do you work with mid-level providers, and if so, what kind(s)?
Under the California state licensing law, audiologists can supervise an audiology aide to perform certain (limited) procedures with patients, after registering the individual with the board. At UCLA, we use a registered aide to be a test assist/play partner with pediatric evaluations.
On average: How many hours a week do you work?
Probably 50. And now with 24-hour connectivity, I may be answering or sending email at 5 a.m., 10 p.m., Saturday and Sunday and holidays/vacations.
How many hours do you sleep per night?
Not enough. I try for seven.
How many weeks of vacation do you take?
As much as possible. Probably about three weeks.
Are you satisfied with your income?
Yes.
If you took out educational loans, is/was paying them back a financial strain?
Mercifully, no loans. I had generous parents. Students didn't get loans back in my day.
In your position now, knowing what you do – what would you say to yourself 10 years ago?
Keep up the good work—this continues to be a fun, interesting, challenge and rewarding field, and it will never get boring.
What information/advice do you wish you had known when you were beginning audiology studies?
I was taking classes in my master's program that were part of the PhD curriculum—many of my classmates got their PhD while I was getting a second master's degree, due to poor academic counseling (and I was too naïve to ask the right questions).
From your perspective, what is the biggest problem in healthcare today?
Ah, I am a proponent of universal healthcare—I truly believe that healthcare for profit is unethical, immoral, and shameful. The conflict of profit versus patient-care is pervasive. We should provide care that is proven efficacious based only on carefully-designed, independent research.
Where do you see audiology in 10 years?
I think we are at a crossroads. As long as the primary driver of profitability in private practice is the sale of hearing aids, we are headed for a cliff. With the increasing availability of hearing aid sales online, we need to look at ways of providing value-added services for a reasonable reimbursement rate without depending on the sales of products for our primary or sole income-stream.
What types of outreach/volunteer work do you do, if any?
Not enough. I volunteer for my profession in a number of ways. This is something that is lacking in my life, and once I retire (if I ever do!), I am committed to doing volunteer work other than in audiology.
Do you have family? If so, do you have enough time to spend with them?
Yes. I have a wonderful husband (who is an audiologist), and we spend plenty of time together (often discussing audiology). I have grown kids whom I love dearly and wish I could spend more time with. My daughter is poised to begin graduate school in speech pathology this fall. And [I have] two siblings who are, along with their spouses, some of my best friends.
Do you have any final piece of advice for students interested in pursuing audiology as a career?
Do it! Go in with eyes wide open, and take advantage of graduate school to learn about and experience all aspects of audiology, from pediatrics, to balance, to cochlear implants, to research, to teaching, to working in [the] industry, and make an informed choice about the practice areas that will keep you fulfilled and provide an appropriate income.
Juliet Farmer is a writer with over 19 years of experience in various industries and a contributor to numerous consumer and trade publications and websites.