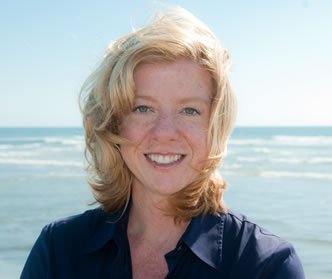 Dr. Heidi Squier Kraft is a clinical psychologist in San Diego, Calif. She attended U.C. San Diego, where she earned a bachelor's degree in psychology. She went on to attend San Diego State University for her master's degree in clinical psychology (1994). In 1996, at University of California, San Diego School of Medicine (San Diego State University Joint Doctoral Program in Clinical Psychology), Kraft earned her doctor of philosophy in clinical psychology with specialization in behavioral medicine. Then, Dr. Kraft served an internship in clinical psychology/medical psychology at Duke University Medical Center. Post college, she joined the Navy and attended Aviation Safety Officer School at Naval Postgraduate School in Monterey, CA, and Naval Flight Surgeon School at Naval Operational Medical Institute in Pensacola, FL.
Since 2007, Dr. Kraft has been a clinical and outreach consultant for the U.S. Navy Combat/Operational Stress Control (COSC). As clinical and education/outreach consultant for the COSC, she focuses on the mitigation of combat and operational stress and PTSD in Naval personnel. Her primary focus is on providing outreach and education through public speaking venues to medical personnel as part of Navy Medicine's Caring for the Caregivers program. She's also a consultant to Marine Corps and Navy leadership on matters of combat stress and suicide prevention, as well as a consultant on multiple coordinated efforts for research in the area of destigmatization of mental health treatment for combat stress. In volunteer clinical practice at Marine Corps Wounded Warrior Battalion – West, Dr. Kraft provides evidence-based clinical treatment of active duty Marines and supervision of psychologists in prolonged exposure for PTSD and combat trauma. She is also an adjunct professor at San Diego State University.
Dr. Kraft is an invited peer reviewer for Journal of Women's Health and Military Medicine. In 2007, her book, Rule Number Two: Lessons I Learned in a Combat Hospital, was published by Little, Brown and Company. She has also been published in Preventive Medicine, American Journal of Drug and Alcohol Abuse, and American Journal of Respiratory and Critical Care Medicine. She is a member of the American Psychological Association, Division of Trauma Psychology and the American Psychological Association.
When did you first decide to become a clinical psychologist? Why?
I decided to become a clinical psychologist about two years into pre-med study at UCSD. The psych courses I took were so fascinating to me, that I knew I wanted to specialize from the outset. I had always been intrigued by the anatomy and function of the brain, but for the first time had a real desire to interact with and help patients on a personal basis as well.
How/why did you choose the graduate school you went to?
I attended the Joint Doctoral Program in Clinical Psychology at UC San Diego/SDSU. It was based alongside a medical school and offered a behavioral medicine tract, which I was sure I wanted. The intersection of medicine and psychology – it looked perfect. Co-located with the VA hospital in San Diego and UCSD Medical Center, I was excited about the many and varied opportunities the program offered. I considered myself then – and still do – very lucky to be accepted to this competitive program.
What surprised you the most about your clinical psychology studies?
I knew my courses would be tough, very scientifically based, and a lot of work. I knew there would be long hours of clinical rotations. The part I could never have been prepared for was the insane pace at which my life would be lived during that fourth year, while I juggled my dissertation committee and trying to get the five busiest people on the planet in a room at the same time, the writing of the study itself, clinical rotations, and applying for internship. It was dizzying. In a way, I'm glad I didn't know in advance. Being clueless can be a good thing sometimes.
If you had it to do all over again, would you still become a clinical psychologist? (Why or why not? What would you have done instead?)
If I had to do it again, I would definitely become a clinical psychologist again. No doubt in my mind. There was a point during grad school that I second guessed myself and my decision to choose psychology over medicine. But now, having lived my experiences as a psychologist, especially as a combat psychologist, I would not trade them for anything.
Has being a clinical psychologist met your expectations? Why?
When I made the choice to become a psychologist, I hoped to do good. I hoped to help a few people breathe easier and be part of the healing process for a few others. These goals have been met, I think. It is remarkably humbling and rewarding to be able to say that. I am a happy woman.
What do you like most about being a clinical psychologist?
The best thing about being a psychologist is that wonderful moment when I can see in my patient's eyes an understanding — of the path ahead, the way to his or her healing – and in that moment, knowing I was a small part of guiding that person there.
What do you like least about being a clinical psychologist?
The worst thing about being a clinical psychologist is losing a patient – to war, to disease, to suicide. A little part of you dies, too.
What was it like finding a job in your chosen career field? What were your options and why did you decide what you did?
I joined the Navy during internship. I knew I wanted to serve my country as my father had, and decided to practice psychology in uniform. My nine years on active duty took me to Africa, to Asia, to Europe, and finally to combat, alongside my Marine patients. I wouldn't trade them for anything.
Why did you choose the specialty you did?
My specialty chose me. I originally thought I would go into behavioral medicine and be a transplant psychologist forever, as I loved medicine and wanted to be in the middle of a surgical team. But after joining the Navy, deploying to combat, and returning changed and to a changed world, I knew my place would always be in the care of our service members who suffer from combat trauma. So here I am.
Describe a typical day at work.
No day is typical for me, as I travel a fair amount to speak on behalf of the Navy. I do see patients once a week and supervise one unlicensed psychologist, which I love.
On average: How many hours a week do you work? How many hours do you sleep per night? How many weeks of vacation do you take?
I work between 35 and 60 hours per week, depending on whether I'm traveling for speeches. I try to sleep at least eight hours a night, and most of the time I do. I take three-plus weeks of leave a year.
Are you satisfied with your income? Why (or why not)?
My income as a Navy contractor is very generous and I am so happy with both the income level and flexibility I have in this current position.
If you took out educational loans, is/was paying them back a financial strain?
I am still paying off my loans. But I have a good interest rate and they have never been a hardship. They were not terribly high, as I was very lucky that my program provided a stipend.
In your position now, knowing what you do – what would you say to yourself 10 years ago?
Ten years ago the war in Iraq had not started. I had just delivered my twins and was preparing to move to another command. Perhaps I would say something like: "You will deploy to combat with the Marines. It will be the best and worst seven months of your life. You will be changed forever. But after you recover, you will be a better mother, a better friend, and a much better psychologist. Forgive yourself."
What information/advice do you wish you had known when you were beginning your clinical psychology studies?
I only wish I'd known how important it would always be to seek supervision and mentorship, and not to be afraid to ask for help and guidance. Otherwise, the internal (and sometimes painful) process of becoming a really good clinical (and combat) psychologist is something I needed to learn on my own.
From your perspective, what is the biggest problem in mental healthcare today?
Stigma continues to be the biggest hurdle to effective mental healthcare, both in the military and general civilian population. Once we as a society decide it is permissible to seek help for wounds we can't see, we will be in much better shape regarding the mental health of our country.
Where do you see clinical psychology in 10 years?
With military psychologists and psychologists in two states already able to apply for prescription privileges after fellowship, I think that will be the way of the future for clinical psych. There is a place for clinical psychologists prescribing a limited formulary for their patients, and will make mental health care much more effective.
What types of outreach/volunteer work do you do, if any?
My current job involves a great deal of outreach in working to de-stigmatize mental health care for combat trauma. I am part of Give An Hour and donate proceeds of my book to the Semper Fi Fund, a charity that helps combat wounded Marines and Sailors.
Do you have family? If so, do you have enough time to spend with them? How do you balance work & life outside of work?
I have been married almost 13 years and we have 10-year-old twins. I was deployed when they were babies. I still travel a fair amount for work but my current job allows a lot of flexibility when not traveling. So at the moment my family/work balance is really terrific. More difficult in a full time hospital situation with call, which thankfully I'm no longer in. But even that is doable – it's about priorities and boundaries. We can have them, just as we teach our patients to have them.
Do you have any final piece of advice for students interested in pursuing clinical psychology as a career?
Clinical psychology is a wonderful career. I've loved my career and wouldn't change a thing. If you love it, go for it — you will never be bored and helping people is amazing and rewarding.