Last Updated on June 26, 2022 by Laura Turner
Nowhere else on your medical school application will you have the chance to represent your personality and goals as strongly as you do in your AMCAS personal statement. Your personal statement is one place to which schools will turn to understand who you are separate from your MCAT score and GPA.
For those individuals aiming to submit their primary AMCAS applications in June or early July, revising your personal statement throughout May is essential to crafting an application that represents your unique attributes as a future physician, as well as what you will bring to your medical school class. Use this checklist as you revise to ensure that you are covering all that you must in order to submit a successful personal statement.
1. Interest your audience with a strong opening
If your personal statement currently begins with the words, "I want to go to medical school because…" consider rewriting your first sentence in a more engaging manner. Develop a hook at the beginning of your statement that will make medical school admissions committees want to learn more about you. For instance, perhaps you open with a specific scene that represents how you were inspired to pursue medicine, or another example that you feel represents your journey toward a career as a physician.
2. Avoid listing your accolades
Your personal statement should not read as a laundry list of classes you have taken, extracurricular positions you have held, locations you have volunteered, and publications and awards that you have received. These types of details are best left to the Course Work and Work and Activities sections of your AMCAS application. As you revise, ensure that any classes, extracurriculars, research projects, and so on that you describe are included because they are a necessary part of your narrative.
3. Answer the question you ask or the topic you raise
What story are you trying to tell? Your personal statement should not be a synopsis of your life; rather, it should seek to address a specific question or topic that you feel best highlights your motivation for a medical career. Ensure you are not straying from the main goal of your personal statement by verifying that every paragraph is aimed at answering the question that you ask or exploring the topic that you raise.
4. Emphasize coherence and flow
Flow describes the way in which one sentence moves to another without seeming clunky or deviating from the established rhythm of the essay, while coherence refers to how your sentences logically fit together. When revising your personal statement, pay close attention to both flow and coherence. For example, is your sentence structure varied and interesting? Do the words you chose convey a clear message without sounding lofty or pretentious? Do your paragraphs move in a logical progression, telling your story with purpose? Do you have any extraneous or off-topic sentences that you need to eliminate? Rework your personal statement with care for the language that will represent you to medical school admissions committees.
5. Eliminate clichés
Clichés should have no place in your personal statement—you should be able to express yourself in your own words without having to borrow overused phrases. Forget about being a chip off the ol' block, and following your heart. Tell your story, and use your voice to do it.
6. Check your spelling and grammar
It goes without saying that you should reread your personal statement to do one last scan for spelling and grammatical errors. Do not rely on the automatic spelling and grammar check offered by your word processing program; these checks often misread sentences with complex structures, and they have a host of other errors that are easily caught by a real reader. Checking for spelling and grammar should be your last step before you send out your personal statement. After you complete this final step, rest assured that you have crafted a personal statement that best represents you and your application.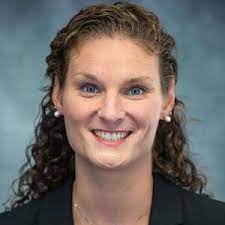 Cassie Kosarek, MD is a professional tutor with Varsity Tutors, a live learning platform that connects students with personalized instruction to accelerate academic achievement. She earned her Bachelor of Arts from Bryn Mawr College and was a member of the Class of 2021 at the Geisel School of Medicine at Dartmouth College.