Last Updated on June 26, 2022 by Laura Turner
Plotting out your course of study in anticipation of any MCAT test date is difficult enough, but between November and the beginning of January, this task may be even more challenging. In the midst of holiday shopping, holiday cooking, gatherings, and festive sweaters, medical school hopefuls might find that their MCAT prep books accumulate a little less wear-and-tear then they'd like. If you find yourself struggling with MCAT prep during the holidays, use these tips come January to get back on track.

Carefully redesign your study schedule

If your previous MCAT review schedule only allowed you to study for an hour (or less) each day, you may wish to revise it in 2018. When redesigning your review regimen to account for lost time, ensure you recognize the limits placed upon you by employment, personal attention span, and prior commitments. Each day of your new study schedule should cover a reasonable amount of material. Remember that pushing yourself to the maximum every day for several weeks is unrealistic, as is foregoing all other components of your schedule in order to study.

Limit your participation in one or two other activities in order to focus on the MCAT

Do you find that your schedule is cluttered with activities that are not necessarily a priority right now? If you are in the position of having to reclaim lost ground due to the holidays, temporarily stepping away from a minor commitment or interest may be a great way to increase your available study time. If you must cut your research or volunteer hours down, do so amicably, and make known your plans for resuming your normal hours once the MCAT is over.

Recruit a study partner

Recruiting a friend who can keep you accountable as you prepare for the MCAT can be a good option both to stay on track with your new study schedule and to clarify difficult concepts as you move through exam material. Set a schedule with your friend—perhaps once or twice a week—and stick to it. Discuss any confusion you have with your shared study materials, and consider working through problems that are relevant to what you are studying and going over the answers together.

Strategically schedule practice tests to chart your progress, and adjust your exam date if you are struggling

Depending on how derailed the holiday season left your studying, you may wish to more closely track your progress over the next couple of weeks to gauge whether you are heading for a score that reflects your abilities. Taking a full practice test every other week will give you multiple points of data to consider if you are deciding whether or not to postpone your exam date. If your score is trending upward, postponing might not be the best decision. But if your score is static or trending downward, you should think about giving yourself more time to prepare by signing up for a later test date. Remember, walking into the exam unprepared will likely spell a retake and possible postponement of your application process—so moving your test date if you are not prepared might save you time and money spent on additional testing.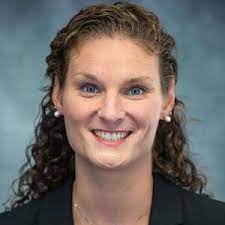 Cassie Kosarek, MD is a professional tutor with Varsity Tutors, a live learning platform that connects students with personalized instruction to accelerate academic achievement. She earned her Bachelor of Arts from Bryn Mawr College and was a member of the Class of 2021 at the Geisel School of Medicine at Dartmouth College.