Last Updated on June 24, 2022 by Laura Turner
Though New Year's resolutions have the reputation of falling by the wayside come February, they can represent a starting point from which to pursue long-term goals. In lieu of buying a gym membership and committing to that 5:00 AM spin class this year, prospective medical students might instead create resolutions that get them in the right mindset for the 2019 application cycle. Because applying to medical school is an extended process with many moving parts, creating resolutions that help you stay on track can set you up for a smooth summer of application submissions. Consider including these three resolutions on your list of goals for 2019:

"I resolve to ask for letters of recommendation in the near future."

Asking for letters of recommendation the winter before your application cycle begins provides your recommenders with additional time to craft a strong letter for you. Identify who you would like to ask for recommendations in early January, and resolve to approach these people by February at the latest. If you can, ask for a recommendation letter in person, and follow up a day or so later with an email thanking your recommender. Attach a resume, CV, or personal statement to the email to give your recommender additional reference material, and plan on checking in with your recommenders in April or May to address any questions they may have.

"If I have not yet taken the MCAT, I resolve to choose a date (and to stick to it)."

If you have yet to take the MCAT or are planning a re-take, commit to a test date by early January and resolve to resist delaying the test. Ideally, you will want to sit for the MCAT by April so that you will know your score by the time the AMCAS and AACOMAS applications open in May. While you may be tempted to delay your test—especially if you are wrapping up undergraduate work—forcing yourself to stay on a timeline that best aligns with your intended application cycle may bolster your motivation to study. Additionally, if you anticipate struggling to find time to study in the months leading up to your exam, you can create smaller resolutions to keep you focused. Consider committing to one practice MCAT every month, for example, or to reviewing a certain number of topics by the Friday of each week.

"I resolve to draft and polish my personal statement."

While you won't know the essay prompts for your secondary applications yet, you can get your primary application essay out of the way before the formal application cycle begins. The AMCAS and AACOMAS essay prompts ask applicants to explore their motivation to pursue a medical career. Commit to finishing your first draft by the end of February so that you will have plenty of time to seek the opinions of outside readers and to incorporate edits. Remember that the primary essay is often admissions committees' first glimpse of your personality and emotional readiness for medical school, and that a hastily penned essay is unlikely to yield a favorable first impression.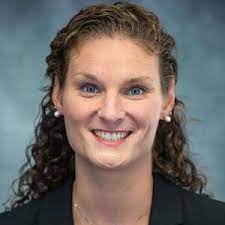 Cassie Kosarek, MD is a professional tutor with Varsity Tutors, a live learning platform that connects students with personalized instruction to accelerate academic achievement. She earned her Bachelor of Arts from Bryn Mawr College and was a member of the Class of 2021 at the Geisel School of Medicine at Dartmouth College.