Last Updated on August 31, 2022 by Laura Turner
Getting into medical school is a great accomplishment, but it is easy to become inundated with various resources and well-intentioned advice once you get there. However, the right resources will serve as good guides along your medical school journey. While some resources are easily accessible and serve as a good starting point, we have done the work for you to find resources that will serve you well on your medical school journey.
Since 1899, Merck Manual has provided quality and free information, and this subset of the site is specifically designed for medical students onwards. In addition to articles and searching topics, you can also quiz yourself and access images and videos that will enhance your comprehension.
Being a medical student can foster a sense of isolation and pressure, and it is important to take care of your mental health. Services like the National Alliance on Mental Health (NAMI) are available for free to help support your mental health as many times as you need it, and we also recommend seeing what kind of support your school offers.
The American Medical Association (AMA) offers many free resources for all medical students, ranging from leadership training to research opportunities. They also offer exclusive content like a documentary of Black Men in White Coats.
UpToDate provides peer-reviewed data and evidence-based clinical data which is easily accessible and will increase your engagement during the clinical portion of your training. While this is a paid resource, you can oftentimes get a group discount with other classmates or may have access to it via a hospital system.
Anki is a spaced repetition learning program that many medical students incorporate and greatly benefit from. In particular, their Anking deck is part of the board preparation of many and is available at no cost. While there may be a learning curve in learning how to utilize it effectively, it is highly recommended by many, therefore worth a try.
This free resource enables you to access information from the top medical journals in one location. This saves time, which is a valuable asset and promotes the practice of medical research. Efficiency and easy accessibility are assets on your medical school journey, and resources like Healthline meet the criteria.
Anatomy is often the bane of many medical students' existence, but free resources like the University of Michigan (UMich) Anatomy website offers free structured content, which connects various concepts and enhances learning. You can also download multiple documents and get corresponding anki cards to enhance your learning.
Part of being a good student doctor is understanding pharmaceutical treatment from a patient's perspective, as this enables you to better treat your patients. It is easy to prescribe medication but knowing the costs for the patient will enable you to consider which medication is right for the patient. This will increase your patients' trust in you as a physician.
Time management is critical to an effective studying routine and healthy life-school balance as a medical student, and there are multiple strategies out there. Some students are content with a planner, but others may benefit from the Pomodoro timer. The system has you work for a dedicated amount of time, a pomodoro, then take short breaks. After four pomodoros, then you take a long break. This system does help many students remain focused yet not feel overwhelmed.
Divided into subforums including ones for DO and MD students, SDN's medical student forums are a great source of support, advice, and can guide you as you navigate medical school. Fellow peers and experts utilize their experiences and are always there to help out and aspiring to help others when you get there can be motivational.
Your medical school journey will be unique in many ways, and you will emerge a different person than when you began. However, these resources are ubiquitous and will benefit all of you. Good luck on your medical school journey!
---
Will you be graduating soon? Check out our follow-up article on resources for resident physicians!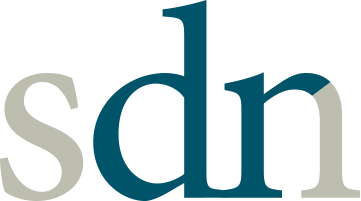 We've been on the Internet for over 20 years doing just one thing: providing career information for free or at cost. We do this because we believe that the health education process is too expensive and too competitive. There are a lot of people and organizations that have built their business making money on students that are desperate for any opportunity to become a doctor.
We believe that all students deserve the same access to high quality information. We believe that providing high quality career advice and information ensures that everyone, regardless of income or privilege, has a chance to achieve their dream of being a doctor.
SDN is published by CRG, a nonprofit educational organization.