Last Updated on June 22, 2022 by Laura Turner
Are you a resident physician? A fully licensed and board-certified physician? If so, then you are already aware that this long journey is not easy nor is it linear. However, that doesn't mean that you have a lack of resources to help you succeed. We want to guide you to success on this long yet rewarding journey, and to do so, we have done the research and compiled some resources to help you succeed. 
Information is the key to success, and free and easy to access information is even more convenient, especially with a demanding schedule. The News Medical Life Sciences offers access to the latest expert-vetted information to help you get the knowledge you need, providing basic information on drugs and medical devices as a bonus.
The Accreditation Council of Graduate Medical Education (ACGME) is the accreditation body for physicians and serves to "sets standards for US graduate medical education (residency and fellowship) programs and the institutions that sponsor them." As a resident, this resource offers more than guidelines, such as an anonymous means to report an issue. You will find resources, support, and professional guidance every step of the way as you work towards becoming a fully trained physician and beyond.
Part of being a good physician is understanding pharmaceutical treatment and what is presently offered, as this enables you to better treat your patients. This free and easy resource includes dosage information, pricing, and DEA/FDA status.
Since 1899, this has been a free resource that was created and is regularly updated by medical experts. Among their free resources offered, Merck Manual for Professionals offers easy to follow clinical diagnoses, treatments, and other valuable and trustworthy material. With a great visual and written component, this resource will not only benefit you as a resident physician but also throughout your career.
UpToDate provides peer-reviewed data and evidence based clinical data which is easily accessible and will increase your engagement during the clinical portion of your training. While this is a paid resource, you can oftentimes get a group discount or may have access to it via a hospital system.  
Being a physician is stressful on a normal day, but the COVID-19 pandemic has added on multiple layers to the daily stressors that physicians and healthcare workers encounter. During times like this, self-care is even more critical, as physician burnout may be affecting many. For those struggling to find ways to take care of themselves and find an outlet to express themselves, The Things They Carry Project is here for you. They offer free writing workshops, co-led by a writer and psychotherapist for healthcare workers and first responders. This is a private yet impactful way to process the trauma of the pandemic and feel surrounded by a support system.
Have you struggled to find like-minded colleagues who "think outside of the box"? Then, this is the podcast for you! As an entertaining yet informative way to not only learn but to also connect with like-minded individuals, the Docs Outside the Box podcast features innovative physicians who provide real insight into pushing the boundaries of medicine. Hosted by Dr.Nii Darko, they provide weekly podcasts filled with humor, education, and honesty.
This Center of Disease Control (CDC) recommended resource is there for not only your pregnant patients, but for you as well. This provides quick and easy guidance when a pregnant patient asks whether a medication is safe and a means to refer them for further guidance.
Financial literacy and management as physicians are essential, but the traditional medical education may not have provided you with all of the information and tools that you need. That is where the White Coat Investor steps and has made this their mission. By offering free articles to workshops and trainings, they endeavor to not only educate but to also empower you. This is a noteworthy resource that will benefit everyone from medical students to physicians alike.
Saving the best for last, SDN's physician and resident forums are not only a great source of support, but you can also be part of a community. You will find the necessary information and support that you need, with the forums divided into various specialties and categories. If you need help and can't find your answer via the existing threads, all you need to do is ask!
The journey as a resident physician will not be linear, and you will encounter challenges along the way. However, we are here as a resource to help you to not only to conquer them but to also succeed. You can make a difference, and please don't ever doubt that!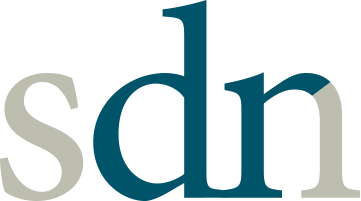 We've been on the Internet for over 20 years doing just one thing: providing career information for free or at cost. We do this because we believe that the health education process is too expensive and too competitive. There are a lot of people and organizations that have built their business making money on students that are desperate for any opportunity to become a doctor.
We believe that all students deserve the same access to high quality information. We believe that providing high quality career advice and information ensures that everyone, regardless of income or privilege, has a chance to achieve their dream of being a doctor.
SDN is published by CRG, a nonprofit educational organization.