Last Updated on June 22, 2022 by Laura Turner
Getting accepted to dental school is an accomplishment that should be celebrated, preferably with less sugar and more dental floss. Once you get there, however, then it may present with new challenges, and preparedness will only enable you to start and continue to be strong and conquer all challenges. These dental resources are designed to get you started on the right footing.
Information is critical, and this free resource provides easily accessible information from tutorial videos to continuing education to current events in dentistry. All you need to do is to make a free account, and a bonus is that you have easy access to mentors and experts, serving as guidance in your journey to becoming a dentist.
When many students think of gross anatomy, it can be synonymous with frustration and tedium, but fortunately, some resources will help to enhance your understanding of gross anatomy. The University of Michigan provides students with a free way to access relevant learning objectives, cadaveric atlases, and self-assessments to hopefully reduce anatomy-induced frustration.
Applying the knowledge that you learn in the classroom is an integral step, and it will help you to better serve your patients. This is a great dental resource to educate yourself on clinical cases, with many in cosmetic dentistry amongst other categories.
The American Dental Association (ADA) provides many free and useful resources for all dental students, including managing dental school finances to obtain information on the National Board Dental Examinations (NBDE) and licensure. Their assistance doesn't end there, but rather extends onto post-graduation career transitioning and management.
Being a non-traditional student means that you can utilize your different experiences and skills to become an asset to your class and your patients, but occasionally, it can be hard to find advice tailored to you. That is where this free guide provided by the American Student Dental Association (ASDA) comes in, full of guidance for navigating the dental school process to including inspirational profiles of five non-traditional dental students.
As a dental student, you will be learning detailed and intricate information; however, everyone benefits from reviewing the basics from time to time. That is the intent of this dental resource, as it offers engaging and brief videos of topics like wisdom teeth.
Should you be interested in pursuing a residency program post-graduation and passionate about public health, this is worth researching further. This Center of Disease Control (CDC) program aims to "produce skilled specialists in dental public health who can work collaboratively" and improve oral health publicly. If you are interested in pursuing this, then inquiring for more information early on and working to fulfill the requirements and recommendations is a good start.
Student loans and financing your dental degree can be not only stressful but also confusing. The American Dental Education Association (ADEA) recognizes this and provides an easy-to-access and understand tool for dental students and professionals to achieve basic comprehension of financial management as a dental student.
This dental loan calculator and organizer is the free tool you need to help you understand how to manage your student loans if you are taking out student loans or need to plan for repayment. Understanding your baseline and the basic information is the first step, and this tool is a great resource to get you started and to reduce your financial stress.
Sometimes the best source of information and support is the one often overlooked, and this forum is that place for many. As a great community of predental students to dentists, you can easily find support, the tools for success, and more.
Your dental school journey will push you in ways that may be hard to envision initially, and there will be days where you doubt yourself. However, we know that you will make great dentists, and these free dental resources will help you set yourself up for success.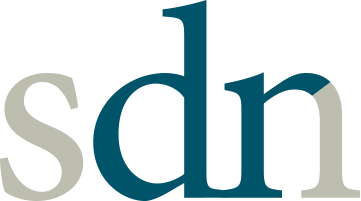 We've been on the Internet for over 20 years doing just one thing: providing career information for free or at cost. We do this because we believe that the health education process is too expensive and too competitive. There are a lot of people and organizations that have built their business making money on students that are desperate for any opportunity to become a doctor.
We believe that all students deserve the same access to high quality information. We believe that providing high quality career advice and information ensures that everyone, regardless of income or privilege, has a chance to achieve their dream of being a doctor.
SDN is published by CRG, a nonprofit educational organization.