Last Updated on August 8, 2022 by Laura Turner
Area Health Education Centers, or AHECs, consist of around 300 locations that address primary care and family health needs in underserved communities. These sites provide pre-health and health professional students with opportunities to experience serving in healthcare shortage areas and working with health professional students from other disciplines.
Why AHECs?
For decades, rural and highly urban communities have had challenges accessing healthcare due to a lack of available providers.  Passion to work with underserved communities in rural or underserved urban settings often wanes once a student begins preclinical coursework.  
Workforce models also predict a shortage of over 124,000 physicians by 2034, while over 200,000 new registered nurses are needed to address anticipated healthcare needs and replace those who are retiring. These models did not necessarily factor in resignations or deaths due to the COVID-19 pandemic.
To address the challenges in maintaining a healthcare workforce in these shortage areas, since 1972, non-profit Area Health Education Centers have been established. Academic and community partnerships support these centers, and federal, state, and local government funds and foundation grants provide funding. As well as promoting and addressing primary care and family health needs, many AHECs locally organize Health Career Camps for high schoolers and shadowing experiences for pre-health students. They also support additional clinical training for currently enrolled health professional students.
Research studies show that medical students who completed a clerkship at an AHEC were more inclined to work with medically underserved communities (Does an AHEC-Sponsored Clerkship Experience Strengthen Medical Students' Intent to Provide Care for Medically Underserved Patients? , Using area health education centers to promote interest in rural practice). Each AHEC opportunity reflects the unique, local demographic needs of the patients in that community.
Over the last five years, AHECs have trained over 1.8 million students and professionals. Among those who completed training, over 40% were from rural communities, 40% from a disadvantaged background, and 29% were underrepresented minorities in healthcare.
Building relationships between health professional students
Beginning in 2018, local AHECs launched a new program, AHEC Scholars. This program recruits students across health professions to allow them to build experience working with other disciplines. Scholars represent a broad group of health professions, including nursing, medicine, dentistry, public health, dental hygiene, optometry, pharmacy, and behavioral health.
AHEC scholars complete a hands-on curriculum that covers six core concepts:
Interprofessional Training
Oral and Behavioral Health Integration
Social Determinants of Health
Cultural Competency
Practice Transformation, including Telehealth
Current and Emerging Health Topics, such as the opioid epidemic, cannabinoids, and COVID-19-mediated chronic illness ("long COVID")
AHEC Scholars voluntarily participate in the program during the last two academic years of professional school. Local faculty oversee 40 hours of interprofessional discussions and lectures and 40 hours of team-based interprofessional clinical training. AHEC Scholars receive a certificate upon completion of this program. Some programs offer a small financial award that can cover professional exam or conference attendance costs.
Participate in Shadowing or Rotations at an AHEC
For those who want a primary care-related career, shadowing at an AHEC or joining the AHEC Scholars program offers a supportive peer community of over 17,000 current and former scholars, professional mentors, and colleagues. Many were former participants in local AHEC pipeline programs that explore various health careers and serve as ambassadors to promote healthcare service in underserved areas.
So if you are interested in shadowing, volunteering, or job opportunities serving your community, look up your AHEC office to see what is available.
Thanks to Dwain Harris, the Executive Director of the National AHEC Organization, for feedback on this article.
References used for this article: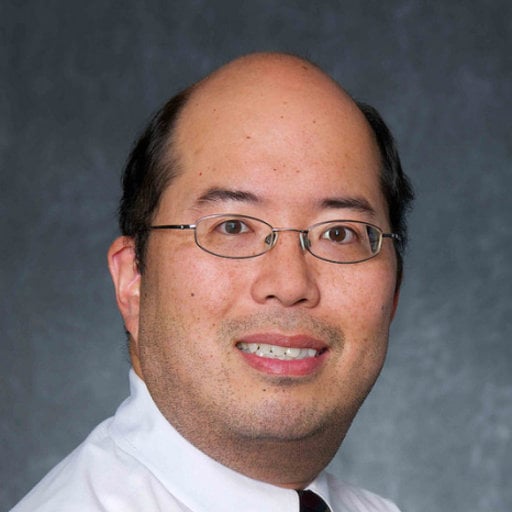 Emil Chuck, Ph.D., is Director of Advising Services for the Health Professional Student Association. He brings over 15 years of experience as a health professions advisor and an admissions professional for medical, dental, and other health professions programs. In this role for HPSA, he looks forward to continuing to play a role for the next generation of diverse healthcare providers to gain confidence in themselves and to be successful members of the inter-professional healthcare community.
Previously, he served as Director of Admissions and Recruitment at Rosalind Franklin University of Medicine and Science, Director of Admissions at the School of Dental Medicine at Case Western Reserve University, and as a Pre-Health Professions Advisor at George Mason University.
Dr. Chuck serves an expert resource on admissions and has been quoted by the Association of American Medical Colleges (AAMC).