Last Updated on June 27, 2022 by Laura Turner
Article Updated November 21, 2021. The article was updated to correct minor grammatical errors and to update formatting.
The international elective, whether done in the summer after the first year or in an elective block during the fourth year, has become a virtual staple of medical school. The rising number of medical students who participate in such experiences reflects an increased awareness amongst medical students of global health issues such as access to health care for under-served populations.
Many students spend long hours researching such opportunities since so many diverse types of experiences exist worldwide. Choosing one of these opportunities can be a daunting process, particularly for students with a newly minted interest in global health who are trying to find a meaningful first experience.
Types of experiences
There are a number of types of experiences that health and pre-health volunteers may seek, and they are quite different from one another. Here is a list of some of the most popular international elective options:
International elective in an industrialized country
This category would be for students who are seeking clinical experiences in a place such as Europe. As with any away rotation, the availability of such an elective is dependent upon finding a preceptor at an institution you would like to visit, and then arranging whatever paperwork your school requires to receive credit. If you have no connections at the institution or in the area, and you can locate contact information, sending e-mails to likely preceptors in the specialty in which you would like to rotate is an easy way to screen for potential opportunities.
This type of opportunity is a fascinating way to see how medicine is practiced in a system outside the United States, and the ways in which that practice differs both in terms of treatment of illness and in terms of administration of and access to healthcare. You may also elect to work on a research project rather than doing a clinical-only experience.
International elective in a developing country
This option also involves clinical or research work, but in a health care institution that is in a resource-limited or impoverished setting. This exciting opportunity allows medical students to work in an area where health care professionals are desperately needed, and to have an eye-opening exposure to what most of the rest of the world has for health care. It can be fascinating to realize how physicians function with minimal laboratory and imaging capabilities. You may gain a new respect for physical diagnosis, which may often seem to be a brief precursor for a battery of blood work and body scanning in technology-oriented Western medicine.
The challenge faced by students who travel to developing countries, particularly for 4th-year students, is that they are motivated by internal and external forces driving them to provide actual clinical care to patients in great need (i.e. being the person with the most medical knowledge and experience in a remote area with few or no physicians at all available). As students who have little experience with the provision of direct clinical care, this is certainly an ethical dilemma.
Things to keep in mind
All countries have laws governing who can legally practice medicine. You must be aware of these laws and discuss with your mentor or preceptor the legal guidelines under which you will be working. If you have no mentor or preceptor, you should be aware of any legal ramifications of your actions while abroad.
Safety equipment, including gloves, masks, gowns, and clean needles may not be available or commonly used in some settings. Ensure that you have a supply of gloves and practice appropriate universal precautions, even if those around you do not. Risking your health is not courageous; it is foolish.
Some believe that "any medical care is better than nothing". This is a fallacy. Western medical treatments often have side effects that are not benign. It is also unethical to imply that those living in poverty do not have a right to expect high quality medical treatment. Paul Farmer, an icon in global health, has been integral in advancing the opposite idea: a 'preferential option for the poor'.
Many drugs that are only available by prescription in industrialized countries are over the counter in developing nations. Just remember, before you attempt to treat a patient who comes to you for help as a prestigious 'American student doctor' – even a simple antibiotic can cause anaphylaxis. In a place where few options to treat an adverse reaction, are you comfortable with that risk? It is a difficult question, exacerbated by the fact that American students are heavily trained in American health problems, such as heart disease and diabetes. This leaves us uniquely disadvantaged in a location where tropical infectious diseases cause the majority of burden to the population.
Other options for international electives and volunteering
Partially due to the challenges addressed above, which are associated with clinical work, many students choose a public health-oriented project, particularly during the summer after the first year. These projects are usually located in developing countries, and often involve health education/promotion and awareness-raising activities. They may also involve disease prevention campaigns or physical projects to improve community health such as building water wells.
Such opportunities are often highly rewarding and give students the satisfaction of addressing underlying health issues in communities where treatment of disease can be futile without changing the sanitation, hygiene, and prevention strategies of entire communities. Again, as with research, it is often easy to find opportunities for clinical experiences and shadowing within such projects. For example, shadowing a doctor in Africa who is the only physician in a district of 200,000 inhabitants as he circulates through various area health centers is a priceless educational experience in the firsthand effects of the 'brain drain' of healthcare and other professionals from developing countries.
Tips for Success
1. Use a trusted resource guide to find opportunities.
Some schools and other Web sites compile lists of potential opportunities for health and pre-health students (You can find some of the most well-known listed below under 'Resources'). However, these compilations are usually not reviewed by anyone and thus may contain opportunities that are not high-quality. These opportunities should be investigated with caution – let the buyer beware!
For this reason, students should look into programs for international electives and volunteering that are endorsed by sources that have some sort of quality control or are recommended by someone you know. This is your only way to ensure that you do not end up stranded in a remote corner of the world with a program that is not a good experience. There are also some databases of opportunities that include reviews from former participants. Unfortunately, these are usually restricted and not publicly available.
2. Consider the safety of the location.
The State Department has a list of travel warnings and 'Consular Information Sheets' which can be viewed by country. Please review available information carefully before planning your trip. Proceed with caution if the country in question has a current travel warning. It is advisable to do your elective with a friend if possible. You should know all the details about the safety of the place in which you will be living and sleeping as well as the place you will be working. Transportation is also important to consider, as many places in the world have public transportation with extremely varied levels of safety.
3. Be fluent in the local language.
You must speak the local language at least passably if you expect to see patients in anything more than a 'shadowing' type of experience. As anyone who has used a translator knows, interviewing patients in a different language is sub-optimal at best, completely misleading, and confusing at worst. Do not assume that people in rural areas speak the national language.
4. Be 'fluent' in the local culture.
When you travel, be a good ambassador for the United States. Be polite and respectful of local customs, social mores, and dress. Do not wear revealing clothing, period. Be aware that in other countries, public displays of affection may not be appropriate. Know the place you are traveling to and in what ways you might offend people.
5. Have realistic expectations.
If you are a first-year medical student or otherwise have little experience with patient care, do not expect to be involved in high-level direct care. Concentrate on learning, and remember that you have the rest of your medical career to treat patients. Know the details of what your program involves. Ask questions if the descriptions provided by the program do not give you a clear idea of what you will be doing. Not being sure what you are signing up for can lead to disappointment. Remember, things in other countries may move at a slower pace. You may need to adjust your type-A medical student mindset. Enjoy it and relax.
6. Find a good mentor.
The best mentors are local to the place where you will be practicing, but an acceptable option is a mentor who has traveled to the location in question and has a great deal of experience there. Of course, all mentors should be teaching and learning-oriented and good role models for safety, ethics, and evidence-based practices. If you cannot find a suitable mentor at your home institution, don't despair. Finding one via the internet may take only a small amount of initiative. Many medical school faculty members travel abroad regularly and have a profile on their institution's website that would turn up in a quick web search. If you are planning to travel to an under-served area, you may want to consider a mentor who is familiar with health and human rights issues and has experience working in resource-limited settings. Ideally, your mentor will be the main person with whom you work while traveling abroad.
About the author
The author is a co-founder, former director, and current assistant director of the Uganda Village Project (www.ugandavillageproject.org), as well as a former member of the IFMSA-USA Board of Trustees.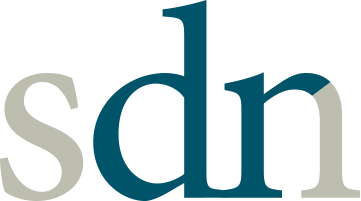 Since 1999, the volunteer team of the Student Doctor Network explore the latest news, information, and school application tips and recommendations.