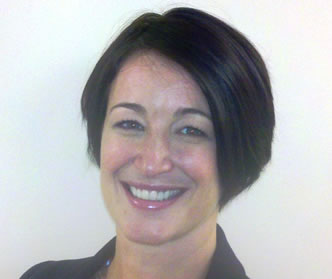 Naomi Star Sever, DDS, is the dental director for PrairieStar Community Health Center in Hutchinson, Kansas, which provides dental services including cleanings, fluoride treatments, sealants, space maintainers, extractions, fillings, root canals, crowns and bridges, and dentures. She earned her bachelor's degree in science with a minor in women's studies from Tufts University in Medford, Mass., and her doctorate of dental surgery (DDS) with distinction in dental education and research from University of Texas Health Science Center at San Antonio (UTHSCSA) Dental School.
Dr. Sever is the current chair of the Leadership Development Task Force, American Student Dental Association (ASDA). Previously, she was national vice president of the ASDA; ASDA liaison to the American Dental Association Council on Access, Prevention and Inter-professional Relations; and UTHSCSA Representative, American Dental Education Association. She has experience teaching, including Introduction to PubMed (UTHSCSA Post-Grad Lecture), FAST CATs Introduction to Academic Detailing, and Teacher Training Elective (UTHSCSA: Seminar series including a research projected related to dental education).
When did you first decide to become a dentist? Why?
I was mid-career in pharmaceutical sales when I decided I wanted a change. I wasn't feeling challenged or fulfilled as a sales rep, so I started to pursue another career. Looking at options, I felt that dentistry was an excellent fit for me and my strengths. I enjoy the patient interaction and communication, the detail and perfectionist nature of the work, and the constant technology progress of dentistry. The ability to be an independent practitioner owning my own business was something that added to the appeal of the profession.
How/why did you choose the dental school you went to?
San Antonio has an excellent reputation for both didactic and clinical training. I interviewed at several schools, and San Antonio stood out as being progressive and felt comfortable for me. In-state tuition made the school more affordable than other out of state options. I was ecstatic when I received my acceptance letter.
What surprised you the most about dental school?
Dental school is a huge amount of work. I knew I would be busy, but it was still surprising to be in school full time and have to find time to study for exams, complete projects and somehow manage to have a life. I'm not sure that people realize the extent of a dentists' education in basic sciences and every topic imaginable pertaining to dentistry.
What was it like finding a job in your chosen career field? What were your options and why did you decide what you did?
I originally pursued an opportunity in a private practice office to become a partner. After being there for a short time, I realized that it was not a good fit for me. The owner of the practice had a different philosophy about dentistry than I did, and I knew that long-term it would create tension in the practice.
I began looking at other options and spoke with a dental recruiter. I was willing to relocate, so that provided more opportunities than if I was to limit myself to a specific area. I am currently in a community health clinic in an underserved area of Kansas. It is a position where I get a lot of experience, and I don't have to worry about the overhead and stress of running my own practice. We see Medicaid patients and lower income patients, in addition to commercial insurance. When I first arrived at the clinic, I was surprised by the tremendous need for dental care in this area. I know I am providing service to a population that wouldn't have access to dental care without our clinic. That keeps me going on difficult days.
If you had it to do all over again, would you still become a dentist?
Absolutely! I enjoy working with patients and the staff. Even on my most challenging days, I still love what I do.
Has being a dentist met your expectations? Why?
Yes, I think it may even be better. The patient interaction is the best part of the job. Communicating with patients to improve their dental IQ is gratifying.
What do you like most about being a dentist?
Every day is different with new challenges. I never feel like my days are routine or boring.
What do you like least about being a dentist?
It's physically demanding, and I already have aches and pains even from only a short time in practice.
Describe a typical day at work.
I am usually working out of two to three operatories in addition to hygiene exams. We do a lot of limited exams for patients in pain, usually four to five per day. I see a mix of adults and children. About 50% or more of my day is extractions and the rest is a mix of different procedures. An average day is about 30 patients.
Do you work with mid-level providers, and if so, what kind(s)?
I work with an office manager, three assistants and a hygienist. No, I do not have any mid-level providers in the clinic with me.
On average: How many hours a week do you work? How many hours do you sleep per night? How many weeks of vacation do you take?
I work Monday through Thursday from 8 a.m. to 4:30 p.m., and Friday from 8 a.m. to 12 p.m. I try to sleep about eight hours a night. I have three weeks of paid vacation.
Do you have family, and if so, do you have enough time to spend with them?
I do not have children of my own
Are you satisfied with your income?
Yes, I am grateful to be financially secure doing something that I enjoy.
If you took out educational loans, is/was paying them back a financial strain?
The loans are manageable, but I am still shocked at the amount every month when I go online to make the loan payments. I was lucky to have gone to a state dental school where my debt load is much less than other people I know. I can't imagine how I would be able to pay back the loans from some of the most expensive dental schools in this country.
In your position now, knowing what you do – what would you say to yourself 10 years ago?
Stay with it. It really is worth the time, effort and stress of dental school.
What information/advice do you wish you had known when you were pre dental school?
I feel like I was well informed pre dental school. I had several friends that were dentists, and I was able to work part time with a general dentist prior to dental school application. The dentist I worked with was only a few years out of dental school, so he provided good advice and an accurate representation of school and the job.
From your perspective, what is the biggest problem in dentistry today?
Getting dentists to practice in the areas of greatest need. Every day I see patients that have driven two to three hours because we are the only provider in the area. We have a packed schedule every day and still can't keep up with the demand. Dentistry needs to create incentives for providers to practice in these high-need areas.
What types of outreach/volunteer work do you do, if any?
I have only been working for a while, so I haven't been able to do outreach or volunteer at this point. With the patient population that I serve, I feel that my daily work reaches the patients that most need dental care.
Do you have any final piece of advice for students interested in pursuing dentistry as a career?
Dentistry is a wonderful profession.