Last Updated on February 28, 2019 by Laura Turner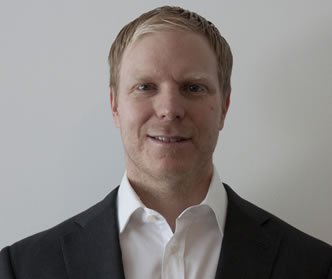 Robert J Lewandowski, MD is a board certified Interventional Radiologist (IR) at Northwestern Memorial Medical Center in Chicago. He specializes in Interventional Oncology (IO), a subspecialty of IR that uses imaging guidance to deliver minimally invasive therapies to patients with cancer. Dr. Lewandowski received his Medical Degree from Michigan State University – College of Human Medicine in 1999. He completed a surgical internship at Virginia Mason Medical Center (Seattle, WA) in 1999, a residency in Diagnostic Radiology at William Beaumont Hospital (Royal Oak, MI) in 2005, and a fellowship in IR at Northwestern Memorial Hospital (Chicago, IL) in 2006. Currently Dr. Lewandowski is an Associate Professor of Radiology. He serves as an Associate Fellowship Program Director in the section of Vascular and Interventional Radiology at Northwestern, and he is the Director of Interventional Oncology Training.
Earlier this year, Dr. Lewandowski was elected as a fellow of the Society of Interventional Radiologists (FSIR). "Election as a Fellow is the highest recognition by one's colleagues for sustained outstanding performance," according to SIR President Marshall Hicks, M.D. FSIR. Having published over 70 professional papers, and with ongoing research in the area of interventional Oncology, Dr. Lewandowski is a leader and innovator in the realm of minimally invasive intervention and therapy.
Why did you choose your specialty? 

Like many medical students, I had no idea what I wanted to specialize in as medical school wound down. While I liked all of my rotations, I didn't have a passion for any. I chose to do a surgical internship in Seattle after finishing medical school. I was considering a surgical specialty – I liked the pace of surgery and enjoyed procedures. I spent the first few months of my internship on the Vascular Surgery service and really enjoyed it. Interestingly, I would routinely be paged to see patients that weren't on my rounding list. These patients were recovering from angiography. At the time, I didn't know what Interventional Radiology was. As I learned more, I became passionate about my future as an Interventional Radiologist. Early in my residency, I met Riad Salem, MD at William Beaumont Hospital. Dr Salem was initiating an interventional oncology program there. He became a mentor and eventually a colleague and good friend.
Did you plan to enter your specialty prior to medical school? 

Nobody in my family practiced medicine, and I was a mechanical engineering undergraduate student. While I had a strong interest in Orthopedics given my science background and participation in many sports, I was disappointed when I finally got to do a few rotations at the beginning of my fourth year. It wasn't for me.
If you had it to do all over again, would you still be where you are now, career wise? If not, what do you think you would be doing? 

I am fortunate that after 6 years in practice, I still believe that Interventional Radiology is the coolest field in medicine. I enjoy the clinical and technical challenges as well as the professional collegiality. If I weren't in medicine, I'm pretty sure I wouldn't have lasted as an engineer.
In your position now, knowing what you do, what would you say to yourself back when you started medical school?
I would tell myself to look for a mentor and work hard. A mentor can provide direction, but ultimately it is up to you to succeed.
What information/advice do you wish you had known when you were a premed?
I was fortunate because I wasn't really a premed student. A roommate in college brought home an extra application for the MCAT (I didn't even know where the admissions office was). I think that was a blessing because I wasn't wrapped up in the nonsense/stress that plague many premed students. My advice would be to avoid other people's stress.
What's a typical day like for you?
Each day is unique. That is one of the exciting aspects of a career in Interventional Radiology. Clinical rounds with our residents/fellows start the day. Much of the day is then spent evaluating patients and performing image-guided procedures that impact patient care across all medical disciplines.
On average: How many hours a week do you work? How many hours of sleep do you get a night?
I probably spend 50-60 hours a week at work. Work is never done though. I spend many more hours thinking about patients, research ideas, or educational concepts. I try to get 8 hours of sleep a night. Unfortunately, I am not a night owl nor am I an early riser.
How many weeks of vacation do you take per year?
I only get 4 weeks of vacation per year, but I take full advantage of them. This year, I have already been to Whistler and spent a week at the bottom of the Grand Canyon. I have also been to meetings in Miami, Scottsdale, San Francisco, New York, and Vancouver.
Do you have a family and do you spend enough time with them?
I am getting married this year. My parents still live in Detroit. Being relatively close to Chicago, I try to see them as often as I can. You can never spend enough time with your family.
What types of outreach/volunteer work do you do, if any?
I wish there were more hours in the day. I volunteer time to the Society of Interventional Radiology, being a member of the Interventional Oncology Service Line. I am also on the Patient Care Committee at Northwestern Memorial Hospital.
What's your favorite TV show?
I don't watch a lot of TV – mostly sports (especially if I can catch my hometown Detroit teams). If I were to pick a current TV show, it would be JUSTIFIED. I've been hooked since Professor Al Nemcek lent me the first 2 seasons on Blu-ray.
How do you spend your free time?
I like to be active and I like to spend time with friends. Outside of that, I try to read now and again – I just finished the Steve Jobs biography. He was a very interesting man. I occasionally unwind with a glass of Ron Zacapa.
From your perspective, what is the biggest problem in healthcare today?
In my opinion, the biggest problem in healthcare today is disjointed care. Many specialists scattered across several institutions treat a single patient. Often, there is no particular physician coordinating this care. Further, many centers still don't have electronic medical records. Electronic medical records can improve communication within a hospital system, but there is no mechanism to share these records between institutions.
Do you have longitudinal care as an Interventional Radiologist/Oncologist? Is having longitudinal care important?
I do have longitudinal care with my cancer patients. This is critical. We perform complex therapies on sick people. We need to participate in the care of these patients – assessing response to our therapies, directing next steps in their care, and managing toxicities/complications. Not only is this the right thing to do, without it, we would lose our referrals and our ability to provide these great therapies to our patients.
How does Interventional Oncology fit into the current paradigm of Cancer care?
Interventional Oncology belongs as the fourth pillar of oncology along with medical oncology, surgical oncology, and radiation oncology. We all have different skill sets and therapies to offer patients. Working within a multi-disciplinary system with good communication benefits everyone.
Do you feel your training prepared you well to do what you do on a daily basis?
I do. My 3rd and 4th years of medical school were in a community setting where I was able to gain a lot of technical skills experience. My surgical internship at Virginia Mason Medical Center in Seattle was key. While there, I learned a lot about team medicine, multi-discipline care, and myself. I am indebted to my mentors there. My radiology training at William Beaumont Hospital (radiology residency) and Northwestern Memorial Hospital (IR fellowship) provided me with ample opportunity to become both clinically and technically proficient.
Do you believe that the current residency/fellowship training model for Interventional radiologists should be tailored to include more clinical/surgical training?
I do. For one, I believe that the Society of Interventional Radiology (SIR) should market itself more effectively to medical students, competing with surgery as the specialty of choice for these students. By getting students/residents into a curriculum earlier in their career will afford the ability to tailor that curriculum to meet certain goals. At Northwestern, we have recently developed an IO Residency. This program integrates a preliminary surgery year and an NIH-funded research year into the standard diagnostic radiology residency. During this residency, 4 months is dedicated to clinical and longitudinal IO care, 6 months is focused on oncologic imaging, and 6 months is spent rotating on medical/surgical services. The one-year IR fellowship also has an IO focus.
You have an impressive publication record. Tell us about some of your current areas of research?
Most of my publications have been clinical research papers regarding our experience at Northwestern in treating patients with primary and secondary hepatic malignancies. With Dr. Salem, we have become leaders in radioembolization. More recently, I have received a grant from the Illinois Division of the American Cancer Society. In this preclinical study, our lab aims to develop the next generation combination therapy by employing a novel ablative technique (reversible electroporation) and exploiting nanotechnology. With magnetic resonance imaging guidance, we anticipate that this strategy will enable the targeted delivery of potent, customizable, therapeutics to tumor cells, sparing adjacent parenchyma and organs. These strategies may expand patient eligibility for image-guided locoregional therapy. Ultimately, this strategy is versatile enough to be extended to any nanoparticle platform, functionalized therapeutic moiety (drug or siRNA), or solid tumor that can be accessed via needle.
Do you have time for teaching in your current position?
I do have time for teaching. Daily, I work closely with our IR fellows. Over the past year, I have revamped the IR curriculum for the radiology residents. For the past 5 years, I have served as a tutor to first year medical students during their Problem Based Learning course. I also work closely with early trainees in our basic science laboratory, and I often have students shadowing me.

How important is it to strike work/leisure balance as a physician?
I think that the work/leisure balance is important regardless of what profession you are in. When I was in college, trying to figure out what to do with my life, my father told me "Your job will be your JOB. What is important is what you do when you are not at your job." My dad was really a dedicated, hard worker, so this surprised and inspired me. While I really enjoy what I do at work, I am conscientious about finding even better ways to spend my time outside of work.