Last Updated on October 11, 2022 by Laura Turner
This two-part series will discuss two types of post-baccalaureate pre-medical programs. This piece will address programs for career-changers, while next month's post will cover programs designed to enhance one's GPA and range of science coursework. 
With the number of nontraditional medical school applicants on the rise, many future doctors graduate from college without most or all of the medical school prerequisites under their belt. They embark on a career outside of medicine, and they eventually decide that becoming a physician is the right decision for them. If you are one such prospective medical school applicant, you may be considering a post-baccalaureate pre-medical program, or "post-bac," in order to complete your prerequisites and to streamline the admissions process. Understanding the details of such programs can be challenging, so why not begin here with these commonly asked questions—and answers—about post-bac programs for career-changers?

1. Why should career-changers attend a post-bac when they can take courses as a non-matriculating student?
While you can certainly enroll in medical school prerequisites at your alma mater or at any other college, doing so may mean less institutional support, weaker medical school advising, and a longer timeline for completion. Formal post-bac programs often ensure your enrollment in key prerequisite classes, which can help you avoid the possibility of being bumped out of a necessary course because of your status as a non-matriculating student. In addition, many post-bac programs utilize a specific sequence of prerequisite classes that allows you to finish your studies within a definitive period. Finally, pre-medical advising as a non-matriculating student may be scarce at some schools, but most post-bac programs offer ample advising to their students.
2. How long are post-baccalaureate pre-medical programs?
Most post-bac programs range in length from twelve months to two years, assuming that you have not yet completed any medical school prerequisites. Certain programs require full-time enrollment, while others allow part-time enrollment, which may enable you to continue working while you are in school.
3. What courses are included?
All post-bac programs include the core classes in a pre-medical curriculum: two semesters of general biology, two semesters of general chemistry, two semesters of physics, and two semesters of organic chemistry. Programs may also offer math courses and higher-level science courses, like calculus, statistics, anatomy, and biochemistry.
4. What does the admissions process for these programs entail?
Most post-bac programs require you to fill out an application that includes a personal statement and a list of your work and volunteer activities. You must also pay an application fee (or receive a waiver) and submit a transcript of your undergraduate studies and two or three letters of recommendation. You may be asked to forward scores from tests like the ACT, SAT, and GRE, and some programs may require that you visit campus for an in-person interview.
5. How do post-baccalaureate pre-medical programs aid in the medical school admissions process?
Many post-bac programs offer advising throughout the application process. In addition, some programs include formal MCAT prep, and they may write a committee letter supporting you as a medical school applicant. Certain post-bac programs also have linkage agreements, which allow an applicant to apply to a medical school from a list of programs affiliated with the post-bac. With a linkage agreement, a post-bac student can apply to medical school prior to completion of the MCAT and prerequisite classes. In these cases, an offer of acceptance is potentially extended for the fall after the student successfully completes his or her post-bac curriculum and possibly the MCAT.
6. How can I tell if the post-bac to which I am applying is a strong choice?
Many post-bacs publish the acceptance rates of their graduates into medical school. The strongest post-bac programs will have solid acceptance rates and low attrition rates. Attrition rates are rarely posted, however, so it is important to ask your prospective programs about this statistic.
7. How much will a formal post-bac program cost?
Cost is often the reason that career-changers opt to take courses on their own, rather than to complete a formal post-bac program. Formal post-bac programs cost roughly $30,000-$40,000 for full-time enrollment. Financial aid is typically available. When deciding whether a formal post-bac program is right for you, it is important to take your finances into account.
---
Curious about what some career changers did before they pursued medical or other health professional schools? Learn about students who moved from the stage to the surgery in "Act II: A Career in Healthcare After Being a Performer."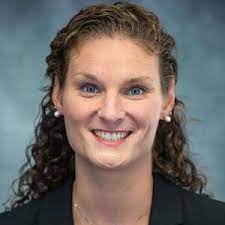 Cassie Kosarek, MD is a professional tutor with Varsity Tutors, a live learning platform that connects students with personalized instruction to accelerate academic achievement. She earned her Bachelor of Arts from Bryn Mawr College and was a member of the Class of 2021 at the Geisel School of Medicine at Dartmouth College.