Last Updated on June 23, 2022 by Laura Turner
Dr. Krista Cira completed her pre-pharmacy studies at the University of Wisconsin-Madison and her Doctor of Pharmacy at Midwestern University Chicago College of Pharmacy in Downers Grove, Illinois. Dr. Cira is a member of Kappa Psi Pharmaceutical Fraternity and was inducted into Phi Lambda Sigma leadership honor society. She has nearly 20 years of experience in the field of pharmacy as a pharmacy technician, pharmacy intern, and pharmacist.
Post-PharmD, Dr. Cira completed a Community Pharmacy Residency with Albertsons/Osco/Cub Pharmacy and Midwestern University Chicago College of Pharmacy. During her residency, she was involved in patient care activities in hyperlipidemia, hypertension, diabetes, and asthma, where she provided in-depth consultation on medication and disease state management. She also served as visiting clinical instructor at Midwestern University where she presented lectures to Doctor of Pharmacy students.
After residency, she moved on to Loyola University Medical Center and became an inpatient pharmacist. She has experience in several roles at LUMC, including pediatric staff pharmacist, lead pharmacist of the pediatric satellite, and core pharmacist. Currently, she is a part time pediatric and neonatal ICU clinical pharmacist. She is a passionate advocate for evidence-based practice and the profession of pharmacy.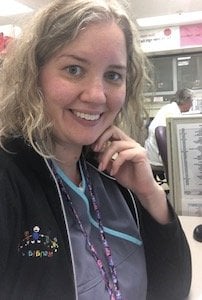 What led you to the field of pharmacy?
I was first interested in becoming a physician, but after realizing that I do not like to be up close and personal with things like badly-healing wounds, abscesses, and the like, I realized pharmacy is a good way to be a part of the health care team and not have to touch the patient.
What has your educational and career journey been like?

I enjoyed my 4 years of undergraduate school. Applying to pharmacy school was much different than it is nowadays. It was much more competitive to get into a school, so the first year I only applied to one school and got placed on the waitlist and ended up not getting in. The next year I broadened my applications and got into 3-4 schools and waitlisted at one again. I ended up choosing Chicago for a change of scenery and because I had one friend at that school already.
You have a family history with pharmacy. Can you tell us a bit about that and how it influenced you?

My dad was first a hospital staff pharmacist then a retail pharmacist, both at an independent and later a chain, so I was able to see and know of more aspects of pharmacy that others may not have had access to.
Tell us about your role with Loyola University Medical Center.

I am currently the part time pediatric and neonatal ICU clinical pharmacist, which means I cover the pediatric ICU (PICU) and neonatal ICU (NICU) on the days the other clinical pharmacists are off. We also write the TPNs for the NICU, PICU, and general pediatrics patients.

If I am not clinical person on that day, I can also be scheduled to staff in the pediatric satellite pharmacy. The pediatric satellite takes care of all patients under 17 in the hospital and anyone on the Pediatrics and PICU floors (who may be over 17 years old).
You completed a community pharmacy residency. Can you expound a bit on what that entailed? How did your residency prepare you for your duties at LUMC?
It has been quite a while since my residency, but from what I can remember from there it was about setting up new services for community pharmacists to provide their patients, from lipid panel testing to the early days of immunizations (back then it was only given by certain community pharmacists on certain clinic days). Also learning how to manage a research project and other rotations and teaching while doing other things.
Obviously I ended up going in a different direction than my residency, but the main tenants of learning how to balance a lot at one time resonated through all. Also, learning how to look things up using tertiary and then, if needed, primary literature is a skill that is priceless.
What does a typical work day look life for you?
Typically, I attend physician rounds in the morning (we are a teaching hospital), then after rounds work on the TPNs and work on any other problem orders as needed. I also review patient profiles before and after rounds to find issues or things that can be changed. I am also available for questions during the day.
Talk to us about pediatric pharmacy. What do you like best about it and what makes it a challenge?

I like pediatrics in that our problem lists tend to be small and manageable for each patient. Kids are also very resilient. I like math, so the extra calculations part suits me. You also have to have a close eye on all the details, which suits my personality. Pediatrics was also, during school, presented as one of the harder subspecialties, so the challenge appealed to me.
What additional training is important for students or pharmacists desiring to work in pediatrics? CALCULATIONS… definitely need to be ready with pharmacy calculations.
You also have to make sure you are taking the time when you look at orders to make sure "does this look right?" For example: Is the mg/kg dosing end up being higher than a normal adult dose due to the patient's weight?
What are your recommendations to build leadership skills in pharmacy?
Become involved in projects and initiatives within your department. That is the way to start learning how management works and why things have to be done a certain way sometimes. Start building on new and larger projects and eventually work your way into managing your own project with a team.
How important is networking in pharmacy?
Probably the MOST important thing in pharmacy. When you network and meet people, you are more than a resume in a pile of 100. Meeting people and chatting about what they do and the company they work for gives such a bigger picture for job prospects than reading a description online.
Networking also broadens your circle of peers, even if they aren't in the same avenue of pharmacy you are in. I love that I can reach out to people I know who are in community practice or home infusion with an idea we have for discharging a patient, and I can get real feedback about what's possible. It also allows me to answer questions they may have on why we do things inpatient.
Is finding a mentor critical in pharmacy?

It's not critical, and I have never personally sought one out, but I don't want to downplay the importance of a mentor if that is something that one feels would be beneficial. When I started at LUMC there were more experienced pharmacists that I did look up to. They motivated me to learn more and look things up—not just medications, but disease states so you have a better understanding. I would say these pharmacists mentored me indirectly.
How do you recommend a pharmacy student or pharmacist learn more about the leadership and administrative aspects of pharmacy?
I would say – if they are currently working (in community/chain pharmacy, hospital, etc.) pay attention to what the manager and district manager or operations manager does on a day to day basis. Learning by watching and paying attention is a great way to broaden your horizon. And for students, if you are truly interested in administration, look into any admin based rotations through your pharmacy school.
In your perspective, what is the biggest problem in pharmacy currently?

Right now, it is the lack of positions open versus the unemployed pharmacists and new pharmacy students graduating. With the healthcare recession that happened around 2009ish, there aren't as many pharmacies being built and hospitals have reigned in pharmacy staff.
You need to really make sure you are doing your homework to get a job—make sure to have stellar and challenging rotations, residency, etc. for any job. Make sure to put forth all the effort you can into making yourself stand out when you are applying for any job. And also make sure to be networking and keeping up with any contacts you make.
What advice do you have for balancing work and personal life?

It's hard and each step of the kids' life brings different challenges. But I loved that my kids were in a small day care—they were able to do a lot of things that I would not have probably done with them if I was at home. And we were lucky that my in-laws live close by that they can come help watch the kids for us. You also have to learn how to keep work at work and home at home. It can be hard, most of us managers and clinical people tend to bring a small project home to work on. And we are all guilty of texting colleagues at home to get a quick opinion on something, but I always say, it's better to do a quick text than to have to undo something the next day.
What do you enjoy most about your profession?

I enjoy being part of the healthcare team and planning out treatments for patients. I get to see something new every day!
What is your vision for the profession of pharmacy?

That physicians and pharmacists will work more closely hand in hand. I think those of us at teaching institutions do a good job teaching residents the worth of pharmacy, which they carry now to their outpatient practices. But retail pharmacy needs to have a model change to allow for the pharmacists to be available to talk to physicians.
What advice would you give students who are wanting to pursue a career in pharmacy?

Make sure to explore other avenues of pharmacy than just chain retail pharmacy.
Is there anything else you'd like our readers to know about you or about pharmacy?

Yes, don't hold yourself back, make sure to challenge yourself every day, and always be learning.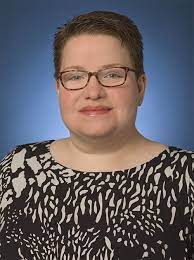 Sarah Lawrence, PharmD, is an independent pharmacy educational consultant and freelance writer. She works as a medical grant writer for PharmCon, publisher of FreeCe.com. She recently finished a term as national president of the Pharmacy Technician Educators Council. Dr. Lawrence earned her BA in political science and MA in higher education from the University of Louisville. After working in the field of nonprofit administration for several years, she earned her Doctor of Pharmacy from Sullivan University College of Pharmacy in 2011. She also completed a PGY-1 Residency in community practice at Sullivan University.