Last Updated on February 15, 2023 by Laura Turner
Heidi Fuchs is the Assistant Dean for Admissions and Enrollment Management at Touro College of Pharmacy (NY). Her passion for working with students and being a catalyst on their professional journey started with her first career, where she worked for an HR recruitment firm on Wall Street for 26 years. There she had the opportunity to help many entry-level candidates start their careers.
"It is very rewarding to see where (candidates) started and where they are today. I even had the good fortune to help a wonderful woman start her career and, many years later, help her daughter as well."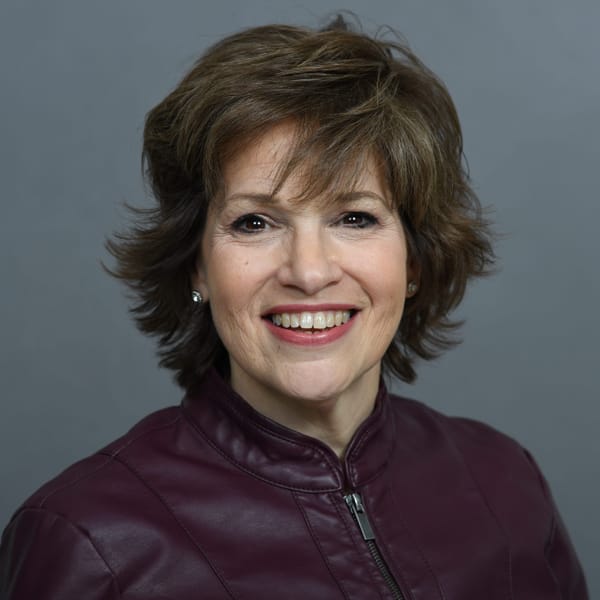 Tell Us About Your Pharmacy Program
Heidi Fuchs: Touro College of Pharmacy is a four-year Doctor of Pharmacy program with a unique mission, community, curriculum, and professional outcomes.
We are currently located in historic Harlem and are moving this summer to Three Times Square (3TS), the "crossroads of the universe." Part of our mission is to develop the next generation of pharmacists vested in promoting wellness, especially among the underserved populations in Harlem and beyond, and as the only COP in Manhattan, we can impact healthcare outcomes in the most diverse city in the world. Our move to 3TS will allow us to continue this great work and expand it. We are currently co-located with the Touro College of Osteopathic Medicine (TouroCOM), and our first-year students take a cultural competency course with the medical students. This will continue after we move, but we will now be co-located with our Physician Assistant, Physical Therapy, and Occupational Therapy programs and expand our services to the community and our inter-professional opportunities.
Crucial for prospective students to know is: We are a small program – you will know everyone, and everyone will know you – you are not a number! We work with each student individually to assure their success. We mindfully match students with a faculty advisor, which encourages the relationship and promotes success. Students interested in research will be matched with research faculty. Students interested in clinical pharmacy will be matched with clinical faculty. Students who may need more support will be matched with faculty who are most readily available.
Our unique 2.5/1.5 curriculum allows our students to graduate with more hands-on experience than most colleges of pharmacy, providing 54 weeks of experience before graduation over the more typical 36 or 42 weeks.
We offer Research, Managed Care, and Advanced Patient Care tracks and options for a Collaborative PharmD/MPH, PharmD/MBA, and PharmD MS Healthcare Management. We have a 99% employment rate for graduates.
How Does Touro COP Prepare Students for Licensing Exams?
At the end of the 54 weeks of rotation, students must return to campus for a mandatory review for the licensing exams. These courses are taught by both our faculty and the people who actually wrote the chapters for the test prep organizations. We also build in several mock exams throughout the four years on campus, so when the licensure exam rolls around, our students should have comfort with the exam process.
Most notable is our top NAPLEX pass rate of 87%, which exceeds the national and state pass rates.
Applying to Pharmacy School
What do you notice when you are first screening or reviewing an application?
When reviewing applications for admission, we take a very holistic approach, starting with who the candidate is outside of their academics. What is your story? What does your personal statement tell me? Where does your passion emanate from? If you cannot share something meaningful, that can be a red flag.
What do your references say? Are they simply telling me their own qualifications and your grades, or are they providing insight that is not included in your application materials? Stories about times when you pushed through under difficult circumstances? Did you come to classes prepared? Did you contribute to the class discussion?
Have you demonstrated a commitment to healthcare? To pharmacy? You will spend significant time, effort, and money on obtaining your PharmD, do you know what you are committing to?
What stands out to you in a negative way when screening/reviewing applications?
Are there "elephants in the room?" Do you address them or try to hide them?
There is a lot of discussion on the importance of diversity and inclusion in health education and training. How does your selection process truly balance experiences, attributes, and metrics throughout your selection process?
As we have a truly holistic approach, candidates are not seen through a singular lens of academic performance. Your transcript will not be hanging on the wall – it will be your diploma. Life happens! GPA does not define a student!
To be a successful pharmacy student, you need to be a marathoner rather than a sprinter. As long as you are on a positive academic trajectory, you have a chance. Owning your academic record and sharing what you have implemented to ensure success is key. Take the time to reflect and be prepared to discuss it if offered an interview.
Finally, mental health challenges, disabilities, and neurodiverse thinking have become more common among applicants. What do you suggest to help these applicants present a desirable application to your program?
One of the most exciting things about the pharmacy profession is that there are career paths that candidates with disabilities and neurodiverse thinking can excel in and significantly contribute to. There are many roles beyond the retail counter that are professionally challenging and rewarding.
Student Services and Financial Aid
Can students get scholarships once they are enrolled in your program? What are the conditions for being considered for these scholarships?
We know the cost of a professional degree is a great challenge, and as such, we are blessed to offer many multi-year scholarships to incoming students based on a number of experiences (pharmacy, leadership, research, diversity and inclusion, and more) as well as academic performance.
What unique tools or programs does your diversity and inclusion office have that address recruitment, selection, and retention (students, graduate students, faculty)? How does it report its success to the community?
We have established linkage/articulation agreements with undergraduate programs that shorten the time and cost of completing the PharmD degree. With scholarships for diversity and inclusion and a Health Resources and Services Administration (HRSA) grant specifically for scholarships and stipends for underrepresented students, we can recruit a diverse student population and provide ongoing support. The HRSA grant provides for a learning specialist to assist students who may have academic gaps.
This is most impactful for students' academic and professional success.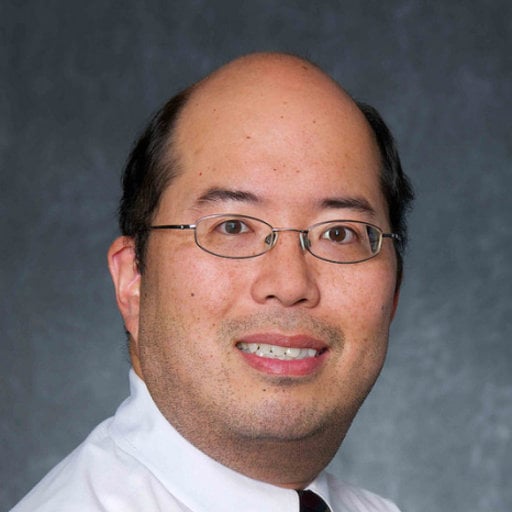 Emil Chuck, Ph.D., is Director of Advising Services for the Health Professional Student Association. He brings over 15 years of experience as a health professions advisor and an admissions professional for medical, dental, and other health professions programs. In this role for HPSA, he looks forward to continuing to play a role for the next generation of diverse healthcare providers to gain confidence in themselves and to be successful members of the inter-professional healthcare community.
Previously, he served as Director of Admissions and Recruitment at Rosalind Franklin University of Medicine and Science, Director of Admissions at the School of Dental Medicine at Case Western Reserve University, and as a Pre-Health Professions Advisor at George Mason University.