Last Updated on February 9, 2023 by Laura Turner
Your success in any application cycle depends on how well you match a school's metrics profile and the schools where you send your application – your school list. While applicants to non-medical or dental programs apply to a relatively small number of schools within their geographic area, most premeds and pre-dental applicants submit at least a dozen applications each. Since applications are expensive, you must choose your schools wisely. Your application provides lots of information about you to schools, but how much do you know about their program?
I recommend that you build a spreadsheet to compare different schools. If you don't know what one of these spreadsheets looks like, start by making a list (see the example for dental schools). Many online influencers have shared their spreadsheets and the criteria they feel are important. But select the factors that are most important to you since you are the one investing your time and money.
Here are some suggestions to help you refine your school list and deeply understand those schools before submitting your application.
Review news and profiles about the school

Faculty interviewers and admissions professionals expect each applicant to have comprehensively reviewed the program's admissions website. Strong applicants should be able to repeat key highlights about a program that are described in recruitment materials. To make a positive impression, serious candidates need to know how they connect to their desired program more deeply.

Most schools have an alumni affairs and development office that publishes a magazine online. The office also will send press releases highlighting accomplishments from alumni, news about research, or student testimonials every few months. Read some articles over the past three years, and take the following actions to keep up with the latest news from the school.  

1. General news: Set up a Google news search alert for the school of interest so that regular news articles that mention the school pop up in your email box.  Tweak the search terms if you need news from specific programs ("physician assistant").

2. Research productivity: Set up Google scholar alerts for articles from the school of interest to get an idea of the research productivity of the school/institution.  Pay attention to faculty members who publish and to any articles related to curriculum or student assessment.

3. Social media/YouTube/TikTok videos: Find the school's official social media and YouTube pages. Seek unofficial pages for organizations at the school, and check if they are recently active. Due to the popularity of TikTok and short videos, more universities are sharing videos to drive engagement and outreach.

4. Publicly available podcasts: Podcasts run by faculty are great opportunities to learn about the profession (see HelixTalk from Rosalind Franklin University College of Pharmacy). One of the best examples of student-run podcasts is the long-running The Short Coat Podcast from the University of Iowa.

5. Hashtags: Look at any common hashtag campaigns and get a sense of some of the cultural milestones the program promotes. 

6. Admissions newsletters: If available, sign up for admissions office updates via email or their newsletter.

Network with the schools you are considering

Set up a calendar of past and anticipated events organized by the school's admissions and alumni affairs/development offices.  This may include opportunities for continuing education at professional conferences.  While you can do campus visits, these networking events (if allowed) are more relaxed, spontaneous, and practical opportunities to know the school's culture and impact.  This is particularly important for applicants who are not geographically near the campus.

Go to the Student Doctor Network school-specific forums and threads (allopathic medical, osteopathic medical, dental, pharmacy, and podiatry all have school-specific forums; the other health professions have school-specific threads within their main pre-health forum). The forums have been around for over 20 years. Some members who post as students will occasionally post advice for current applicants. 

Find out what the student leadership and clubs have organized on-campus or as part of regional/national meetings. Connect with school student leaders/representatives before beginning the application process.

For those nervous about networking without applying, one of the main goals is to identify someone like you at that institution and to find out what support they had to complete the curriculum.  Finding recent graduates through contacts from the alumni office or through a LinkedIn search for informational interviews strengthens your communication skills and depth of knowledge about your fit with the school.  They may even have an applicant mentoring program to help guide and support you.

Determine the costs of the application: supplemental fees, applications, and exams

Submitting your initial application to the central application service is only the beginning.  To complete your application, you must comply with each school's separate application processes, which can include payment of a supplemental/secondary fee, submission of another application with additional essays, and completion of a supplemental screening exam such as the Acuity Insights Suite (CASPer, Duet, Snapshot) or AAMC PREview. Supplemental exams must be completed by a specific timeline – usually within 2-4 weeks of submitting your initial application, but check with the schools on your list.

For the Casper exam, you need to schedule the exam within the calendar year of your application for the appropriate school type and the specific school.  Make sure you review the preparation materials provided by Altus.  If you need practice, we have a Casper/PREview/SJT discussion forum co-sponsored with PrepMatch that can help you, so start soon.

Check for any unexpected additional requirements

Limit the number of surprises you get by knowing what courses are required.  Some schools may require specific courses for oral communication instead of presuming your research experience includes some opportunities.  Some schools require microbiology with a lab, while others don't require the lab.  Read carefully for how required coursework is fulfilled, as usually it must be completed before matriculating to the school after your offer.

Review specifications for letters of recommendation/evaluation

Ask questions about what is required for letters of recommendation.  Here are some questions that frequently pop up on the forums:

1. Can I get a letter from a supervising teaching assistant or graduate student/postdoc who oversaw your research? Does the letter require a supervising professor's signature?

2. What do I do if my professor retires, goes on sabbatical, or has a health problem and hasn't submitted my letter?

3. Can I get an "academic letter" from a professor with whom I am doing basic research but who never taught a class for me? (Some schools only accept letters from professors who instructed the applicant.)

4. What if their recommendation letter needs to be added on branded letterhead?  Is an electronic signature sufficient?

5. When are letters of recommendation important in reviewing my application: at the pre-interview screening stage, before an interview, or for post-interview discussion?  Will I be relegated to a waiting list if you do not receive all of my letters?  Must these letters be received before I hear about getting an offer?

6. Will this program accept institutional committee letters? (Medical and dental programs generally do, but few committee letters are written for optometry, pharmacy, veterinary, physician assistant, or occupational or physical therapy.)  

7. Can follow-up letters of recommendation be sent to the admissions committee after I interview with the school, especially if I have a new activity or update?

8. Does this program consider update letters (such as letters of interest or intent) in making admissions decisions (such as waitlist-to-offer consideration)?  When is the best time to send such letters?

If you have complete control over how many letters you send, don't get more letters of recommendation/evaluation than are necessary or required by the program.  The number of letters is important for you to craft your ultimate application.  If the school only considers three letters, but you send eight, find out which letters will be read or if they read the entire packet holistically.

Investigate student learning, research, and scholarship offices

Many medical schools integrate time in the curriculum for students to explore complementary passions in social justice, global health, innovation, or entrepreneurship. If you want to pursue these opportunities, your application profile should highlight these passions. You should see how attending any of your shortlisted schools can give you the time, resources, and expertise to explore and develop the projects you want to do. Some tracks may result in earning an additional certificate or degree and extending your time to degree completion.

Programs that invest significantly in student scholarship and innovation should have accessible support staff conveniently located for all community members. Are the offices located at the school or with the host university with undergraduates?  What about their availability if you are off-campus doing rotations?  Services that can be helpful in your first years include learning/testing services (for accommodations), psychological services, or diversity/inclusion services.

From all of this information, you should be able to answer the following questions that explain why you want to submit an application to and attend the school:

1. How will this school support my development as a competent future healthcare professional?
2. What specific opportunities and mentoring are available that best meet my vision as a healthcare professional?
3. Do I trust how this school serves its community while being a leader in healthcare innovation and education?

Write your school-specific essays before applying

Once you have made a shortlist of schools, begin looking at the secondary essay prompts they have asked in previous cycles. You should be able to view some of these prompts in the forums school-specific threads, with an online search, by accessing the central application service (if not AMCAS), and looking for school-specific information about their essay prompts.

Most schools don't change their prompts after every year (such as your "contribution to diversity" statement), so you should pre-write these statements.  For any opportunity to show your unique fit with the school, you should write these essays before you start the process to speed up your response time.
In general, having more than just a superficial knowledge of the school makes an impact when interacting with faculty, staff, and students. The more they feel comfortable about you joining their community, the more likely your application will be favorably considered.
Would you like more help building your school list? Enrolled students of Becoming a Student Doctor get help with school lists, personal statement development, and situational judgment test preparation. The January cohort is closing at the end of the month, so contact us now for more information!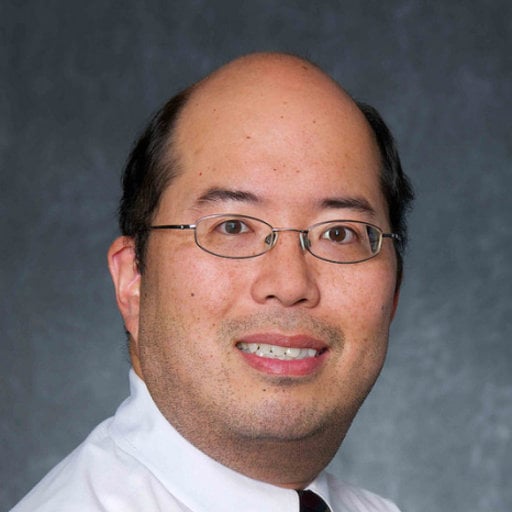 Emil Chuck, Ph.D., is Director of Advising Services for the Health Professional Student Association. He brings over 15 years of experience as a health professions advisor and an admissions professional for medical, dental, and other health professions programs. In this role for HPSA, he looks forward to continuing to play a role for the next generation of diverse healthcare providers to gain confidence in themselves and to be successful members of the inter-professional healthcare community.
Previously, he served as Director of Admissions and Recruitment at Rosalind Franklin University of Medicine and Science, Director of Admissions at the School of Dental Medicine at Case Western Reserve University, and as a Pre-Health Professions Advisor at George Mason University.