Last Updated on June 27, 2022 by Laura Turner

We recently discussed the pediatric residency selection process with Dr. Su-Ting Li, program director of the University of California Davis pediatrics residency program and Vice Chair of Education in the Department of Pediatrics. After graduating from the UCLA School of Medicine, she completed her pediatrics residency at the University of Washington. Following this, she remained at UW as a National Service Research Award Fellow in General Academic Pediatrics and pursued a MPH in epidemiology. She then joined the Department of Pediatrics at the University of California Davis where she has also held the title of Clerkship Director.
Dr. Li has been heavily involved in medical student and resident education on local, regional, and national levels. She has also been recognized for her research contributions. In 2008, her paper "Primary Operative Management for Pediatric Empyema" was recognized as one of the "Top 10 Articles in Pediatric Hospital Medicine." She has been highly sought after as a journal reviewer, and is currently a reviewer for 12 prestigious publications, including Academic Medicine and Pediatrics.
Currently, there are 8,124 total residents training in nearly 200 ACGME-accredited pediatrics training programs.1 Of these 67.0% are graduates of U.S. allopathic medical schools, 24.2% are international medical graduates, and 8.5% are osteopathic graduates.
In a recent survey of pediatrics residency program directors, the USMLE Step 1 score was ranked 9th in importance out of a total of 16 residency selection criteria.2 While not as important as clerkship grades, scores are still important. Low scores lead to concerns about an applicant's ability to pass the board exam in pediatrics. Dr. Daniel West, program director of the pediatrics residency program at UCSF, writes that "failure to pass the pediatric boards reflects poorly on our program and may cause problems with our residency review committee."3 What do program directors consider a low score, and what can applicants with lower scores do to alleviate any concerns programs may have?
Low USMLE scores concern program directors that the applicant may have difficulty passing Step III (which is needed for medical licensure) and may ultimately have difficulty passing the pediatric board exam (which may reflect poorly on the residency program).  USMLE scores lower than 200 are generally considered low scores.  Programs are particularly interested in USMLE Step 2 scores.  If applicants have a low score on USMLE Step I, they should plan to take Step 2 earlier (preferably early enough that Step 2 scores can be received prior to November 1, when Dean's letters are released) and score higher than 200 on Step 2.  Better yet would be a Step 2 score higher than 220.  If an applicant has previously failed Step 1, it is incredibly important that he/she do well on repeat of Step 1 (preferably higher than 220, or at least higher than 200) and do well on Step 2.  If failure of Step 1 was due to unusual circumstances (e.g. applicant's parent died immediately prior to Step 1), the applicant should explain the unusual circumstances in their personal statement or during the interview.
Surveys of residency program directors have shown that the pediatrics clerkship grade is an important factor in the residency selection process. However, many students begin their pediatrics clerkship with both anticipation and concern.  Dr. Andrew Bremer, a pediatric endocrinologist and assistant professor in the Department of Pediatrics at Vanderbilt, is the author of the book Pediatrics Clerkship: 101 Biggest Mistakes And How To Avoid Them.4 Hewrites that "the pediatrics clerkship is different in many respects from other core clerkships and students are often uncertain of how best to navigate the transition from adult to pediatric care. The challenges of learning how to interact with pediatric patients, take and perform the pediatric history and physical exam, and present patients during rounds presents a steep learning curve for students in the first few weeks of the clerkship." What can students do to excel during the rotation?
Students should come to pediatrics excited to learn.  Children have a wonder, joy, and resilience that make caring for them immensely fun and gratifying.  In addition, pediatrics is unique in that it allows students the opportunity to creatively engage children at different ages and have fun with the physical exam.  Some of the unique challenges that pediatrics presents to new learners is how to (1) provide family-centered (rather than patient-centered) care, (2) tailor information gathering, physical exam, and information giving to different age and developmental levels, and (3) take into account age when developing differential diagnoses, assessments, and management plans.  In order to excel at pediatrics, students need to understand that children are not little adults.  What parts of the history can and should be gathered from the patient versus from the parent and how to gather that information varies depending on age, developmental stage, and what information is needed. How one interacts with and examines an infant (ending with the ears and mouth), a toddler (on parent's lap), a school-age child (ending with the genitourinary exam), and an adolescent (without parents in the room) may be as different as what is included in each exam (Ortolani/Barlow in a newborn, cover/uncover in a toddler, back exam in a school-age child, HEADSS exam in an adolescent).
In order to improve their clinical skills, students should actively observe, practice, and ask for feedback.  They should actively observe their resident or attending model information getting, physical exam, information giving, and presentation of patients, paying particular attention to how their approach differs based on the age and developmental stage of the patient, and incorporate the most effective styles and techniques into their own practice.  They should practice their skills by seeing as many patients as possible and ask their resident/attending to observe them during patient interactions.  Finally, they should seek and incorporate feedback from patients/families and team members.
On day 1 of their rotation, students should ask their team for their expectations of medical students – including expectations for pre-rounding, writing orders, oral presentations and written notes.  Students should read about their patients (and patients on the team) – not just in textbooks, but published guidelines, and primary medical literature – and share what they've learned with the team.  They shouldn't be afraid to be wrong – to stick their neck out and offer an assessment and plan for their patients and defend it with their reasoning process (pertinent positives and negatives from the history, exam, studies), and medical literature.  Most of all, they should take the time to enjoy their interactions with patients and families – this is why most of us chose pediatrics and continue to love to come to work every day.
The personal statement is a source of great anxiety and angst for applicants. Dr. Heather Fagan, program director of the pediatrics residency program at the University of Chicago, writes that "an exceptional statement can help an average file; a very poorly written statement could negatively impact a good file."5 What makes a personal statement exceptional to you?
Personal statements are an opportunity for the applicant to describe the "why" in their application and allows us to better understand them outside of their curriculum vitae.  For the applicant who struggled during a portion of their medical school (e.g. failed a 1st year course), the personal statement additionally allows the applicant to concisely (in a short paragraph) describe the situation, talk about lessons learned (or explain circumstances – e.g. parent died), and explain how the experience has made them an even stronger applicant.
Boring personal statements are better than bad personal statements.  Boring personal statements usually won't hurt the applicant, but bad personal statements can.  Personal statements are like a first date.  Make a good first impression.  Be positive.  Be personal (after all, this is about you), but not too personal (some things do not need to be shared with the intern selection committee).   Be clear – do not allow room for misinterpretation.  One page is long enough.  Ask colleagues (faculty, peers) to read your personal statement and give you feedback on how to improve it.
The best personal statements create a clear picture of the trajectory of the applicant – experiences that shaped them into who they are (including why they want to be a pediatrician), what they learned from their experiences, what motivates them, and where they are going.  Applicants should tell a story about themselves in their personal statement – highlight their longitudinal leadership, advocacy, service, research, teaching, or international experience – and describe how they will utilize what they have learned from their experiences in their future careers.   I would suggest selectively highlighting their strongest previous experiences and how they have built on them (e.g. how volunteering at a free clinic in college helped solidify their passion for medicine and working with underserved populations, how founding a mobile free clinic in medical school taught them how to activate others to advocate for underserved populations, how personal experiences in the free clinic with 4 year old Sara and her family kindled a passion for pediatrics, and how they want to continue to advocate for improved access and healthcare for underserved children throughout residency training and beyond.)  Great personal statements make you want to meet the applicant.  Exceptional personal statements make you feel that you have already started the conversation.
In surveys of first-year pediatric residents, respondents were asked to reflect back on the residency selection process.6 When asked about resources that should be available to all students applying to the field, the faculty advisor was among the top 3 responses received. Clearly, students recognize the importance of the faculty advisor, but many are unsure of how to select an advisor. What advice can you offer students in this regard?
Students' advising needs differ depending on what stage they are at.  Early students who have not yet decided pediatrics is the right field for them should talk to multiple pediatricians (academic, community, general pediatrics, subspecialist, etc) to help them decide whether pediatrics is the right fit for them.  For early students who have decided that they are interested in pediatrics, advice should be directed at how to optimize their application – in general, find your passion and demonstrate leadership in your passion – service, advocacy, scholarship, education, etc.  Students should seek advisors who can best help them match their passions with available opportunities.  Pediatric student interest groups may be helpful for these early students – they can get advice from faculty leaders of the pediatric student interest group as well as more senior students.
Students who have decided to apply to pediatric residency should find an advisor who can (1) offer general advice on the application process, (2) optimize their application, and (3) help them develop their list of programs.  The ideal advisor would be someone who is knowledgeable about pediatrics and the pediatric residency application process, and is invested in the success of the student.  In order for a student's advisor to be most helpful, the student needs to be honest with the advisor – students should give their advisor their curriculum vitae, personal statement, USMLE scores, transcript and clerkship comments in advance of a personal meeting with the advisor.  They should come to the meeting prepared to discuss (1) any difficulties they had during medical school, (2) what they are looking for in a program (if they know), (3) how they can improve their CV and personal statement, and (4) whether the list of programs they are interested in applying to has sufficient depth and breadth.  (Given the strength of my application, am I applying to enough programs?  Am I applying to too many programs?  Do I have enough variety of programs (in terms of difficulty matching at)?  Given my interests, are there other programs that you would recommend I look at?)  Prior to their first interview, the student could ask the advisor whether they could help them practice a mock interview and give them feedback on how to improve for subsequent interviews.
Through their involvement with the pediatric interest group in their 1st/2nd year, or during their third-year pediatric clerkship, students may identify a faculty member that they connect with – this may be a good person to ask for initial advice.  Fourth-year students going into pediatrics or recent graduates in their pediatric internship are also great resources – ask them who they found were useful advisors.   Some medical schools have faculty advisors specific to each field.  At UC Davis, we have a pediatric faculty member in charge of advising/guiding fourth year medical students through the pediatric residency application process.  If there is no single faculty member identified at their institution, and if students did not identify a faculty advisor in their 3rd year, students can consider asking the pediatric clerkship director or pediatric residency program director at their institution to help them identify a faculty advisor.  In addition, the pediatric clerkship director or residency program director themselves may be a great resource for general advice on how to apply to pediatric residency or whether an applicant's list of programs has appropriate breadth and depth compared to the strength of their application.  However, as clerkship and residency directors may be advising many people, they may not be able to devote sufficient time to help the applicant revise their curriculum vitae or personal statement.  Students should not be afraid to seek the advice of multiple faculty members.
While an audition elective is generally not required to match, many applicants complete these electives. In the aforementioned survey of first-year pediatric residents, 60% reported completing an audition rotation at their top choice program.6 How can students who choose to do an audition rotation make the most of their experience?
An away elective is an opportunity for the applicant to (1) impress the residency program and (2) decide whether the program is the best match for them.   In addition, away rotations at a site with characteristics different from an applicant's medical school may be an opportunity for applicants to gain insight into their personal preferences about (1) academic or community-based residency program, (2) free-standing children's hospital or a children's hospital within a hospital, (3) program size, or (4) location.
Away electives can either help or hurt an applicant's application.  Rotating at a new site requires learning a new system – local electronic medical record, referral patterns, etc.  Some students quickly adapt to new systems and perform well on day 1.  Students who take longer to adapt to new systems will have more difficulty excelling, and an away rotation would likely not be in their best interests.  Applicants who are superstars on paper often will be highly ranked even without an away elective, and a less-than-stellar away elective may hurt their application.  Applicants who are superstars on paper and clinical superstars from day 1 of their rotation can use away electives to decide whether the program is the best match for them.  Applicants with average paper applications, but who are clinical superstars, may be able to impress programs during their elective, and are most likely to benefit from an away elective.
Applicants should use their away elective as an opportunity to shine.  This is, in effect, an extended interview and applicants should understand that they should be on their best behavior the entire time.  This is the program's opportunity to evaluate the applicant's professionalism, interpersonal and communication skills, and patient care skills first-hand.   Applicants should take ownership of their patients, be an active and valued team member, and formulate clinical questions and present their findings from the medical literature to the team.  If they did well on the away elective, applicants should consider asking faculty for a strong Letter of Recommendation.  A strong Letter of Recommendation from a program's own faculty members is very compelling.  In addition, a particularly strong clinical performance may elicit spontaneous letters to the Program Director from faculty in the program.  I was impressed when 2 different attendings spontaneously approached me about how wonderful a particular applicant was and strongly advocated that we highly rank the applicant.
In order to get to know the program and help decide whether the program is right for them, I would suggest applicants meet as many residents and faculty as possible and actively participate in all the pediatric residency educational conferences.  They should spend some time getting to know the location – to determine whether they could be happy living there for 3 years.  In addition, applicants may consider asking to meet briefly with the program director during their away rotation to express their interest in the program and ask her/him a few questions about the program.
A study performed at the Children's Hospital of Philadelphia residency program offered some insight into the importance of the interview.7 The authors wrote that "interview scores were the most important variable for candidate ranking on the NRMP list."  As you think back to applicants who really impressed you during the interview, what do you believe distinguishes these applicants from others?
If personal statements are a first date, interviews are a second date.  The program is interested enough in the applicant to want to get to know the applicant better.  Applicants should be on their best behavior through the entire process (beginning with phone calls/emails to the program coordinator, informal meetings with the residents, formal interviews, etc).
For applicants, interviews are a time to meet the key personnel in a program and start to determine if the program is the best match for them.  For the program, interviews are a time to assess the applicant outside of their paper application.  In particular, interviews allow programs to assess the applicant's interpersonal and communication skills, and sometimes their critical thinking skills.
I particularly enjoy interviews where the time seems to fly and I'm asking my residency coordinator for a few more minutes with the applicant.  Great interviews feel much more like a conversation with a new interesting friend than an interview – topics flow naturally from one to another and there are no lulls in the conversation.  These applicants are genuinely enthusiastic about pediatrics and about your residency training program.  They have stellar interpersonal and communication skills. They can thoughtfully describe their previous experiences, and articulate what they learned from the experiences, how they shaped who they are, and how they influenced their career trajectory.  They can clearly communicate how they utilized the medical literature to help them approach the diagnosis or management of a challenging patient they took care of. They ask intelligent questions and listen attentively to your responses.  At the end of the conversation, I can't wait to talk to the applicant again – hopefully as one of my new interns.
Interacting with a program's residents is understandably important to applicants. Through these interactions, residents also form opinions about applicants. Do programs invite residents to share their thoughts about applicants? And, if so, how is this information used in the selection process?
Many programs have applicants interview with both residents and faculty.  In our residency program, resident and faculty interviews are equally weighted.  Our intern selection committee includes 4 resident members (2 chief residents and 2 future chief residents).  In addition, our program elicits resident and faculty feedback about all the applicants (so that they can share their additional thoughts about applicants they work with and applicants they met informally, in addition to those they interviewed).  Particular attention is paid to the resident's evaluation of an applicant's interpersonal and communication skills and their fit with the program as a future colleague.
Nearly 25% of the total residents currently training in U.S. pediatric residency programs are international medical graduates (IMGs).  Performance of an applicant as a resident can be difficult to predict. While this holds true for both U.S medical students and IMGs, programs have a more difficult time assessing the potential of IMG applicants.  What can IMG applicants do to demonstrate their readiness to begin training and their potential for success during residency?
International medical graduates (IMGs) are at a disadvantage when applying to pediatric residency programs because of the difficulty programs have in assessing their potential for success during residency and beyond.  In large part, this is due to difficulty programs have in assessing prior clinical performance of IMGs.  Ideally, IMGs should demonstrate their readiness to begin training by participating in a clinical rotation at a U.S. medical school and obtaining strong letters of recommendation from established faculty members.  However, it may be very difficult for IMGs to obtain a clinical rotation except as an observer.  While observers are not permitted to participate in patient care, they can still contribute to the team by proactively forming clinical questions, researching answers to the questions, and presenting their findings to the team.  This could allow faculty to address their professionalism, critical thinking skills and interpersonal communication skills in letters of recommendation, if they are not able to speak directly about their patient care skills.  Externships and observerships will have the most impact when done in pediatrics.
It is important that IMGs demonstrate a clear interest in becoming pediatricians.  Prior residency training in pediatrics in another country is a strong indication of interest.  In the absence of that opportunity, letters of recommendation and activities should support pediatric interest.
In addition, IMGs need to pass USMLE 1, 2 and CS on their first attempt, preferably with scores higher than 220, and need to complete all steps of USMLE in as short a time frame as possible.  IMGs are being compared with other applicants who took the exams while still in medical school, without the luxury of months preparing for each examination.  In addition, passage of the USMLEs needs to be done as soon as possible – the chances of matching go down with each successive year away from clinical care.
IMGs should obtain Educational Commission for Foreign Medical Graduates (ECFMG) certification prior to submitting their application (www.ecfmg.org) and complete specific state requirements.  They should show their potential for success in other areas, such as research, service, and leadership.  This experience is particularly helpful if it includes clinical interactions with patients and the quality of their work is documented in a strong letter of recommendation.
English language fluency is extremely important – IMGs must be able to understand what family members and children are saying to them and communicate clearly with them.  In addition, if the IMG has a strong accent, he/she should try to minimize their accent so that patients and colleagues can understand them without difficulty.  Applicants can expect that their interpersonal and communication skills will constantly be assessed during the interview day – through one on one interviews, as well as during participation at educational conferences, social time with residents, on tours of the hospital, traveling between sites, etc.  In addition, all communications with the program (email, phone conversations with the residency coordinator) will help the program asses the applicant's communication skills.
A task force convened for the Future of Pediatric Education project wrote that "the care of patients with chronic conditions is now beginning to dominate pediatric practices."8 Traditionally, pediatric residency programs have focused more on acute illness. How should applicants evaluate a program's ability to provide quality training in both areas?
All pediatric residency training programs should train their residents to be competent general pediatricians – this includes the care of children with special health care needs.  An estimated 14-22% of children have special health care needs.9, 10 Applicants who envision themselves practicing as outpatient general pediatricians should pay special attention to opportunities to care for children with special health care needs in both the outpatient and inpatient settings.  They could inquire as to the patient mix for both continuity clinic and inpatient wards.  They could also specifically ask a program how they prepare their residents to care for children with special health care needs in their future practices.
The practice of pediatrics is continuing to evolve, and the pace of new advancements in medicine is accelerating – what one learns in residency may no longer be the standard of care in 20 years.   In order to assess how well programs prepare their graduates for these changes, applicants can ask programs how they help their residents develop their self-directed lifelong learning skills to keep up with changes in medicine.
According to the American Board of Pediatrics, the pass rate for first time takers of the General Pediatrics Certification Examination was 79.1%.11 The Board has made pass rates for individual programs available to applicants.12 The Board does urge applicants to exercise caution in interpreting these pass rates since there are many factors that can influence rates. While applicants may wish to discuss this issue with programs, they may be unsure of how to bring up this potentially sensitive issue.  What recommendations can you offer to students?
An important predictor of passing the pediatric Board exam is prior performance on USMLE Steps 1, 2, and 3.  If a student did well on Steps 1, 2, and 3, and they study for the Pediatric Board Examination, they will likely do well.  If students have previously struggled with standardized tests, they should anticipate needing to put in extra effort to prepare for their Pediatric Board Examination.  As applicants can obtain the Board pass rate for individual programs without directly asking the program, asking the program what their Board pass rate is would be less helpful.  Instead, applicants should ask how programs help their residents prepare for the Pediatric Board Exam.
References

1Brotherton S, Etzel S. Graduate medical education, 2009-2010. JAMA 2010; 304(11): 1255-70.
2Green M, Jones P, Thomas JX. Selection criteria for residency: results of a national program directors survey.  Acad Med 2009; 84(3): 362-7.
3A Guide to the Perplexed: Residency Advice. Available at secure/ucdmc.ucdavis.edu/gme/ppts/residency_advice_1.pps.  Accessed on July 26, 2010.
4Bremer A, Goldstein B, Nirken M, Desai S. Pediatrics Clerkship: 101 Biggest Mistakes And How To Avoid Them. Houston, TX: MD2B; 2005.
5Pritzker residency process guide: pediatrics. Available at http://pritzker.uchicago.edu/current/students/ResidencyProcessGuide.pdf.  Accessed on July 26, 2010.
6Englander R, Carraccio C, Zalneraitis E, Sarkin R, Morgenstern B. Guiding medical students through the match: perspectives from recent graduates. Pediatrics 2003; 112(3): 502-5.
7Swanson W, Harris M, Master C, Gallagher P, Maruo A, Ludwig S. The impact of the interview in pediatric residency selection. Amb Pediatr 2005; 5(4): 216-20.
8Task Force on the Future of Pediatric Education. The Future of Pediatric Education II: Organizing pediatric education to meet the needs of infants, children, adolescents, and young adults in the 21st century. Pediatrics 2000; 105: 163-212. Available at http://www.pediatrics.org/cgi/content/full/105/1/S1/163. Accessed on August 3, 2010.
9Strickland B, Singh G, Kogan M, Mann M, van Dyck P, Newacheck P. Access to the medical home: new findings from the 2005 – 2006 National Survey of Children with Special Health Care Needs. Pediatrics 2009; 123(6): e996-1004.
10Okumura M, McPheeters M, Davis M. State and national estimates of insurance coverage and health care utilization for adolescents with chronic conditions from the National Survey of Children's Health, 2003. J Adolesc Health 2007; 41(4): 343-9.
11The American Board of Pediatrics Passing Rates for First-time Takers. Available at
https://www.abp.org/abpwebsite/stats/abp_esic.pdf. Accessed on August 3, 2010.
12Pediatric Training Program Pass Rates. Available at https://www.abp.org/ABPWebStatic/#murl%3D%2FABPWebStatic%2FresidentFellowTraining.html%26surl%3D%2Fabpwebsite%2Fresident%2Fpassrates.htm. Accessed on August 3, 2010.
About the authors
Samir Desai is a faculty member at the Baylor College of Medicine. He is an author and editor of twelve books that together have sold over 100,000 copies worldwide. His latest book – Success on the Wards: 250 Rules for Clerkship Success – presents proven strategies for success in clerkships.  Visit www.TheSuccessfulMatch.com for more information.
Rajani Katta is the Director of the Contact Dermatitis Clinic at the Baylor College of Medicine. She serves as the course director for dermatology in the basic sciences, and was previously the clerkship director for the dermatology rotation. She is the lead author of The Successful Match: 200 Rules to Succeed in the Residency Match.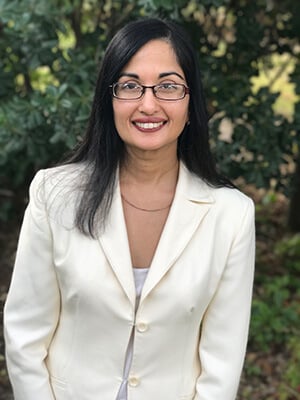 Dr. Rajani Katta is a nationally recognized expert in dermatology and allergic contact dermatitis. Her advice on skin care and diet has been published in many magazines and newspapers, including the Oprah Magazine, Prevention, Glamour, Good Housekeeping, Men's Health, and the Dr. Oz magazine. She has been interviewed as a dermatology expert on the ABC, CBS, Fox and NBC networks, as well as NPR and multiple radio stations. She has also authored multiple articles for medical journals on diet and dermatology.
As a faculty member at the Baylor College of Medicine, Dr. Samir Desai has educated and mentored medical students, residents, and international medical graduates, work for which he has received numerous teaching awards. He is an author and editor, having written books that together have sold over 250,000 copies worldwide.