Last Updated on August 8, 2022 by Laura Turner
Ask any doctor, in any specialty and of any age, and they will remember their training in medical school. It is full of learning, new experiences, new friends, and major strides in both personal and professional development. With so many changes, dozens of obstacles in each student's life must be confronted and overcome. Fortunately, medical schools have extraordinary people who devote their time and talent to guiding and supporting medical students through their four years. This column interviews these people at medical schools around the country to help students learn more about the resources they have available during their years in school.
In our fourth installment, I interviewed Mr. Rich Ronnestad. Mr. Ronnestad is the Director of Financial Education and Scholarship Support at Elson S. Floyd College of Medicine (ESFCOM) of Washington State University in Spokane, Washington. ESFCOM is an especially unique medical school as this past August 2017 marked its first cohort of medical students.
Please summarize your role at the medical school.
As Director of Financial Education and Scholarship Support at Washington State University's Elson S. Floyd College of Medicine (ESFCOM), I provide tailored financial education to medical students, develop a 10-year success plan for each of them, work collaboratively with the financial aid staff to help students understand their loan package and scholarship awards, provide financial education workshops and materials, and engage alumni through residency to support their financial needs.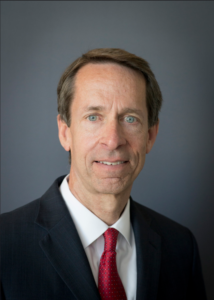 How common is your position at medical schools, i.e. is it a traditional position or a newly developed one?
My position is very unique at medical schools, or at any college or university. I am aware of only two other individuals in a similar position at medical schools across the country.
Why did you choose to work in financial aid education and scholarship support?
My two passions are planning and teaching, and this position combines them both. My ability to communicate and tailor complex financial topics to each individual student is both a challenge and extremely rewarding.
What was your path to your current role?
After high school, I graduated from the Air Force Academy and became a pilot, serving in both active duty and Reserves. I then qualified as a financial advisor, financial planner, and wealth manager, achieved a CERTIFIED FINANCIAL PLANNER™ certification, and completed a master's degree in personal financial planning. I also spent time whenever possible in local elementary, middle, and high schools teaching financial lessons to students.
Why did you choose to work at a medical school?
The ESFCOM was founded to improve access to health services in medically underserved communities in Washington state, and that resonates with me, especially since I grew up and have family in the state. In addition, the college values each individual, counting on everyone to be resourceful, agile, inventive, and generous. This fosters a culture of caring. Add to this the ability to combine my two passions, and the result is a great fit.
Are there unique challenges to your role at a medical school?
The major challenge is finding time to meet individually with students. Medical school curriculum is very demanding, but ESFCOM leadership and staff have been very supportive in providing students the opportunity to schedule appointments with me at times that fit their schedule.
Is there anything that surprised you when working at a medical school?
No surprises so far.
Has your view of your work changed since you began working with medical students?
No, but it has reinforced my belief in the importance of financial education. Developing a 10-year financial projection and success plan for each student allows them to pursue the type of medicine they are passionate about with the knowledge that their financial goals are achievable.
Please describe a typical day in your shoes.
A typical day includes several one-on-one sessions with students, as well as administering portions of the college's scholarship program, developing content on the monthly financial education topic, and collaborating with financial aid personnel and other staff to ensure financial education programs are established and being implemented efficiently.
What is your favorite part of your job?
Meeting one-on-one with students to discuss their specific financial goals, issues, questions and concerns.
What is the hardest part of your job?
Finding the best time to present each financial bit of information. Each student's financial journey is different, as is the information they need and when they need it. I feel I am most efficient when I can offer a reminder, an answer, a meeting or a targeted financial topic at the right time for every student.
Is there any general advice you typically give medical students?
I typically like to see some form of budgeting and expense-tracking, an emergency fund, an awareness of the importance of their credit reports and the value of planning ahead. Perhaps the most important idea I attempt to convey is they should follow their dreams to pursue the type of medicine they are passionate about.
Can you share any especially memorable experiences you have had serving in your position?
Each time a student has an "ah-ha" moment of understanding, implements a new concept or shares a success story, it is truly memorable.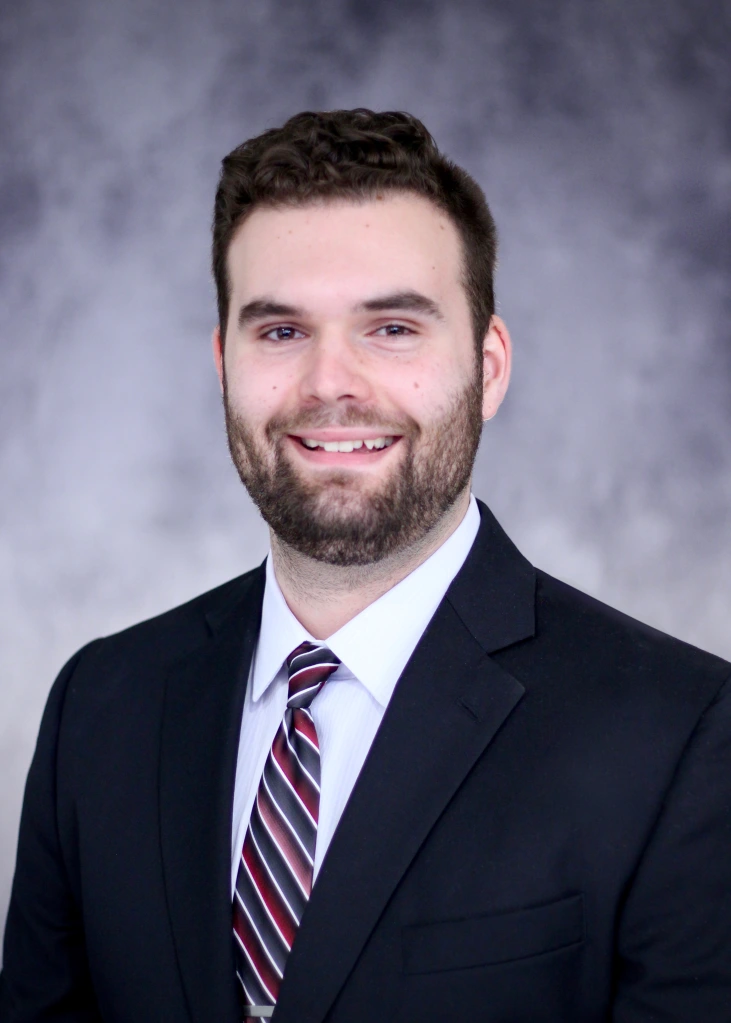 Raised in Wyoming, Jacob Adney, MD, is a third year resident physician at St. Louis Children's Hospital in St. Louis, Missouri. He completed medical school at Saint Louis University School of Medicine, where he earned a Distinction in Medical Education. His research included analyzing the effects of smoking on myocardium.