Last Updated on March 1, 2023 by Laura Turner
Luckson Omoaregba (he/his) serves as the inaugural director of pathway programs at the Warren Alpert Medical School (AMS) at Brown University.
About Luckson Omoaregba
Tell us about your position at your institution and your role in the admissions process.
My role at AMS is to develop, evaluate, and sustain programs that provide access for historically marginalized Individuals/underrepresented groups  (HUG) students in medicine to see themselves in careers in medicine and healthcare. My team and I work with K-12, state and local stakeholders to inform students about the vast roles within medicine and how to get there. In a way, we work with students at the beginning of the admissions process.
What attracted you to work with this program/institution?
As an internationally renowned Ivy League institution and impactful leader in the state of Rhode Island, I have always felt Brown had the resources to make a significant impact on increasing access within higher education. I wanted to harness those resources and bring them to the doorsteps of the communities here in RI, especially those historically marginalized. 
What else should we know about your professional journey?
I am a direct result of the programs I have the opportunity to develop at the medical school. As a TRIO UpwardBound alum, I know the impact access programs can have on personal and professional development. It brings me great joy to surround marginalized students with mentors, supporters, and guidance as they embark on a journey toward pursuing a career in medicine or healthcare.
What influences guide you in how you do your work?
What guides my work is the historical marginalization of BIPOC individuals as providers and recipients within the medical and healthcare field in the United States. My work allows me to use resources from healthcare and medical institutions in Rhode Island to provide access opportunities for historically underrepresented individuals to see themselves as future providers. 
About AMS Pathway Programs
Describe your school/program, its mission, and its relationships with the community.
Pathway programs at the Alpert Medical School provide students as early as the 8th grade with programs, events, and experiences that expose them to various careers within healthcare and medicine. We work collaboratively with public school districts and higher education institutions to develop goals and objectives that make the most sense for participants. Our mission is to provide multiple touchpoints for students from historically marginalized communities to learn about pathways to careers in medicine and healthcare and to provide those pathways.
What opportunities does your pathway program have for interested undergraduate students?
We have three enrichment/pathway programs for undergraduate students, Month of Medical School, Leadership Alliance, and Clinical Experiences in Neurology and Neurosurgery. When reviewing applications for all three programs, we are looking for students who are excited about their future as medical and healthcare professionals but might not have hands-on experiences in the field. We want to support students who are serious about the impact they can have as providers. 
What do you enjoy most about working within Pathway programs?
I genuinely enjoy my job mainly because I can see the direct impact of the work we are doing to increase access for underrepresented individuals to see themselves in healthcare and medicine. In my short time in my role, I am already seeing the benefits of the resources we provide for our program participants. This is what gets me up every day. 
What relationship do health industry partners have with your program and your students? How is this relationship managed?
Health industry partners in Rhode Island are critical to how we implement our pathway programs. We count on the medical and healthcare providers within our health industry to host didactic sessions, provide professional development opportunities, hands-on medical skills training and clinical rotation mentorship.
Can students get scholarships once they are enrolled in your program? What are the conditions of being considered for these scholarships?
All of our undergraduate pathway programs are free to participants.
Closing Thoughts from Luckson Omoaregba
Where do you want to be professionally in 10 years?
Professionally speaking, as long as my work aligns with my values to promoting and advocating for access and equity in education, I will be content.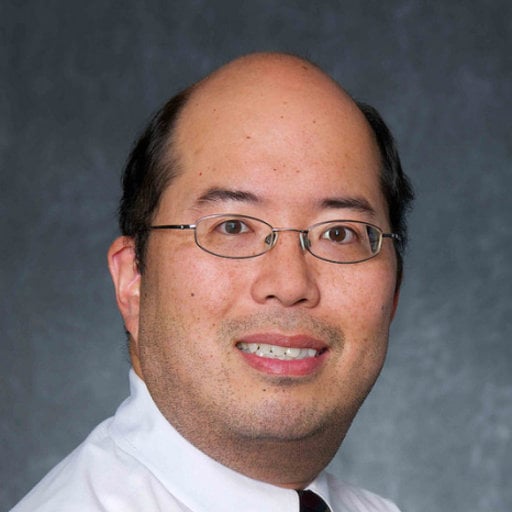 Emil Chuck, Ph.D., is Director of Advising Services for the Health Professional Student Association. He brings over 15 years of experience as a health professions advisor and an admissions professional for medical, dental, and other health professions programs. In this role for HPSA, he looks forward to continuing to play a role for the next generation of diverse healthcare providers to gain confidence in themselves and to be successful members of the inter-professional healthcare community.
Previously, he served as Director of Admissions and Recruitment at Rosalind Franklin University of Medicine and Science, Director of Admissions at the School of Dental Medicine at Case Western Reserve University, and as a Pre-Health Professions Advisor at George Mason University.