Last Updated on August 22, 2023 by Laura Turner
A highly sought-after speaker about integrating virtual reality and digital innovation, Rohan Jotwani (he/him) is an assistant professor in clinical anesthesiology and assistant director of education at Weill Cornell University School of Medicine. Dr. Jotwani completed his undergraduate degree at Columbia University and his medical education (MD/MBA) at Tufts University before becoming a chief anesthesiology resident at New York Presbyterian Hospital. Student Doctor Network shares Dr. Jotwani's perspective on medical education and training since he also serves as a mentor and consultant to aspiring health professionals. (Some responses may have been lightly edited.)
What are the biggest challenges or problems facing higher education and training today? Where do you see higher education/GME in ten years?
Rohan Jotwani: The biggest challenge faced by higher education and training in medicine centers around developing a workforce to deal with the rising health needs of our ever-aging and unequal society, but doing so in a way that's reflective of new paradigms in equity for both society and the learners themselves.
Describe the first time you became aware of the specialty (anesthesiology/pain medicine) you have become a specialist. What drew you to your specialty?
I became aware of anesthesiology as one of those third-year med student epiphanies during rotations. Anesthesiology stood out as a specialty where an incredible amount of thought and science went into every clinical decision, and every decision centered around doing what was best for the patient. It was really the first time I had seen physicians who were totally empowered to know how every tool works, perform procedures, administer medications, and often provide life-saving care with ease and calmness. In a way, being an anesthesiologist reflected what I had always believed it meant to be a doctor.
What myths/misinformation do you realize exists about how anesthesiology is perceived? About what it takes to become a specialist in your field?
One misconception of anesthesiology is that we don't get much patient interaction because all our patients are asleep. That couldn't be further from the truth. Every anesthesiologist has countless stories of developing exceedingly deep and trusting relationships with their patients. Consider that most patients can be quite scared and/or anxious before surgery and that we offer peace of mind by keeping that patient safe and comfortable. If anything, our work really highlights the need to be great at patient interaction. Furthermore, in my subspecialty of chronic pain, I have my own clinic and see my patients fairly often, sometimes more often than their primary care providers.
What do you notice in an applicant's letters of recommendation?
Letters of recommendation are fundamental to giving an outside and "untampered" perspective of the candidate. Personally, I don't pay much attention to the superlatives like "strongly recommend" versus "wholeheartedly recommend" or the cookie-cutter lines like "this candidate is in the top X percent of students I've taught."
What I'm really looking for are the stories and the nuances. The grades and GPA tell me the candidate did well in the class; the stories tell me if the candidate helped their peers do well or if the candidate's character added something to the classroom dynamic.
Also, recommenders: we really don't need to have paragraphs devoted to how qualified you are to write this letter. The best recommendation letter I ever read was from a seven-year-old talking about what that candidate meant to her, and not once did she need to mention her NIH grant history or tenured track in organic chemistry.
What types of nonclinical outreach/volunteer work have the biggest impact on an application, if any?
Volunteer work is important because it displays a connection to humanity that is absolutely necessary to survive and thrive in medical training. It has also become fairly common in most applications. So most of us reviewing are pretty good at separating virtue-signaling from true humanitarian effort. It doesn't matter what the foundation or cause may be; the thing that matters is the candidate's connection to that cause and the impact that work had.
We get many questions from "reinventing students" who are worried that their low undergrad GPA would remain an anchor in application screening and review. Do you have advice for this constituency?
If a candidate has stumbled at some point in their academic career, it is not a deal breaker. Focus on the "reinvention." What exactly did you learn from your stumble, and how will you take that insight into your future academic endeavors? Be open and honest with your struggles and prove to the committee this experience has made you a better, more qualified candidate.
How can a specialty like anesthesiology/pain management attract more diverse practitioners? What should those from historically marginalized communities know about why they belong in your field/specialty?
A lot of work needs to make our fields attract more diverse candidates. We need to do more to highlight why diversity in these fields is of critical importance (consider the major racial disparities for chronic pain in marginalized communities) and the incredible societal benefit of training physicians that reflect the stories and values of these communities. We need to offer larger microphones to those diverse, practicing physicians to inspire and inform candidates. We need to spend more time researching and understanding structural racism in health care and our training programs. Finally, we need to build training programs that not only attract diverse candidates but also help them succeed and grow into practitioners ready to solve these structural issues.
If there was one thing you could make more transparent about your selection process, what would you want to do?
Many candidates deeply mistrust the holistic aspect of application review, especially those whose scores don't match a school's average. If there was some way to allow schools to counter that misconception, that would be wonderful, as it would give a fair bit of confidence back to applicants.
How important is prior participation in pathway/pipeline programs, educational journey (especially if not continuous in highly-ranked undergraduate institutions), and networking with clerkship/residency directors or professional mentoring societies in moving along the medical education and training pipeline?
Pipeline programs certainly have their place in helping certain candidates gain credibility in their applications, but this is a very individualized decision that should be made after assessing the pros and cons. Candidates also need to be careful about choosing the right program that matches their goals and expectations for future applications.
I personally advise mentees to take advantage of networking and professional mentoring for med school and beyond. Not only does it help attach a personality or name to an application for program directors, but it also helps the candidate get a sense of whether a program or group is the right fit for them. Especially with residency, matching into a program is a rather intense two-way commitment, so go out there and find your people!
What relationship do health industry partners have with your program and your students? How is this relationship managed?
Most of the partnerships I've helped develop directly fall within improving education and training. For example, we're doing a fair bit of extended reality training for residents for procedural learning. Faculty lead the sessions and serve as a buffer between learners and industry to ensure high-quality educational content and minimal conflicts of interest.
What characteristics are shared among those who are "chief residents" in your field? What advice was most valuable as you considered pursuing a chief resident position?
As a former chief resident, the single most important characteristic is an unwavering commitment to taking care of others – both one's patients and peers. It's a position that requires leading by example, so the advice I took to heart was that people start seeing you as a chief resident long before you're ever selected for the position.
If you have experience, do you have any suggestions for negotiating scholarships or other awards?
It's highly recommended to be honest with schools about financial needs and even to ask if they are aware of any scholarships applicable to your candidacy. When negotiating between scholarships, again, it is okay to be open amongst parties about competing offers. Be tactful when making a request, and be aware that sometimes there will be a limit to any program or scholarship's generosity.
How did you ask for time away from your medical training to pursue entrepreneurship opportunities? How amenable was your medical school/residency program to give you leave or time off? How did you ask for this?
As someone who loves taking care of patients, I have never considered putting my training on hiatus to pursue entrepreneurial ideas. Leaving medical training to pursue entrepreneurship is a fairly serious, and sometimes irreversible decision. There needs to be a great deal of reflection because medical training is rigorous and rigid for a reason – to ensure appropriate competency for patient care.
Entrepreneurship can also be quite rigorous, and often there is no clear path to success or exit point. The vast majority of folks who do this never return to clinical care. This is why most medical schools and residency programs may not be amenable to candidates leaving intermittently to pursue entrepreneurial dreams.
Consider that a residency program requires a certain amount of staffing to provide consistent and safe patient care. Leaving a residency wouldn't necessarily mean the hospital would take care of fewer patients, but it would certainly mean one's colleagues would be asked to pick up the burden. Anyone who is considering leaving residency or med school to pursue entrepreneurship should strongly consider starting that conversation with mentors and the appropriate faculty as soon as possible to consider the benefits and risks of this course of action. Further, folks who are considering going to medical school with the intention of eventually leaving to create a start-up need to consider the loss to society of taking a medical school spot at a time when we are in desperate need of practicing physicians.
Where do you want to be professionally in 10 years?
Professionally, I hope to continue to have a career where I can grow as a clinician, teacher, and researcher. I consider myself incredibly lucky I have a job where I can balance all three roles.
What question from a candidate would you really want to answer?
What are some of the cringiest essay topics that you read?
There are so many landmines to avoid, from "savior mentality" global health trips to complaining about ED wait times to TV soap opera scenes. We read these cliches fairly often, and they can be a real reason as to why otherwise fantastic candidates fail in their attempts to get admitted.
Disclosure: At this time of this interview, Dr. Rohan Jotwani serves as the Director of Admissions Counseling for Inspira Advantage. HPSA/Student Doctor Network does not have a relationship with Inspira Advantage and does not necessarily endorse its services.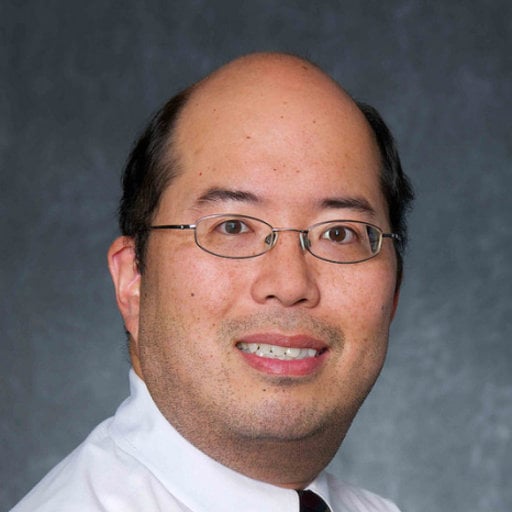 Emil Chuck, Ph.D., is Director of Advising Services for the Health Professional Student Association. He brings over 15 years of experience as a health professions advisor and an admissions professional for medical, dental, and other health professions programs. In this role for HPSA, he looks forward to continuing to play a role for the next generation of diverse healthcare providers to gain confidence in themselves and to be successful members of the inter-professional healthcare community.
Previously, he served as Director of Admissions and Recruitment at Rosalind Franklin University of Medicine and Science, Director of Admissions at the School of Dental Medicine at Case Western Reserve University, and as a Pre-Health Professions Advisor at George Mason University.
Dr. Chuck serves an expert resource on admissions and has been quoted by the Association of American Medical Colleges (AAMC).